Staff Solutions Architect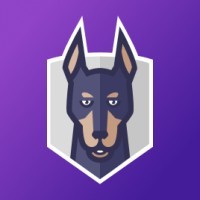 Snyk
IT
Boston, MA, USA
Posted on Wednesday, October 25, 2023
Every day, the world gets more digital thanks to tens of millions of developers building the future faster than ever. But with exponential growth comes exponential risk, as outnumbered security teams struggle to secure mountains of code. This is where Snyk (pronounced "sneak") comes in. Snyk is a developer security platform that makes it easy for development teams to find, prioritize, and fix security vulnerabilities in code, dependencies, containers, and cloud infrastructure — and do it all right from the start. Snyk is on a mission to make the world a more secure place by empowering developers to develop fast and stay secure.
Our Opportunity
Snyk is hiring for a Staff Solutions Architect. In this role, you will partner with our most strategic clients to design, estimate, and build scalable and robust integration solutions of the Snyk Platform into customer environments that meet their complex requirements, enabling them to build secure software at enterprise scale. You will establish and maintain deep relationships within these accounts from pre-sales to post-sales, with a focus on solving business problems within the customer organization that stand in the way of long-term value and adoption of Snyk along their DevSecOps transformation journey.
With a deep understanding of the enterprise customer's environment and requirements, you will also work closely with the Product organization to innovate on product direction and design, rapid prototyping of solutions that can become full-fledged features or capabilities.
You will help shape and execute a strategy to build deep adoption and broad use of Snyk within our enterprise customer base through reference architecture design and thought leadership. The primary impact of this role is to set up our most strategic customers for long-term success and ensure adoption of the Snyk Platform through high-end consulting and solutions.
You'll Spend Your Time:
Designing and prototyping CI/CD workflow solutions that enable application security for software delivery pipelines and development environments that can be managed and deployed at scale.
Helping customers deeply integrate Snyk functionality and data into existing enterprise systems and business workflows.
Running in-depth discovery workshops and architecture design sessions to align our platform technology to customer requirements, both in post-sales and pre-sales.
Creating and presenting technical proposals, architecture diagrams, and documentation to clients and stakeholders.
Performing requirements analysis and feasibility for Professional Services opportunities
Delivering proof of concept solutions to quickly validate and show the value of the approach.
Clearly and concisely communicating technical risks and blockers to internal stakeholders.
Building deep relationships with senior technical individuals within the customer organization to enable them to be Snyk advocates
Leading training and knowledge-sharing sessions for both internal and external stakeholders.
Creating and contributing to customer-facing publications and reference architectures that exhibit high levels of performance, scalability, and maintainability.
Maintaining technical skills and knowledge of market trends and competitive insights; collaborate and share with the technical community.
What You'll Need:
10+ years of experience in technical consulting, software implementation, or customer-facing experience as a technical lead for large accounts.
Proven track record of successfully architecting and implementing cloud solutions for diverse clients.
Experience communicating across technical and non-technical audiences, including executive-level stakeholders or clients. This includes the ability to write high-quality documentation for both internal and external audiences.
Excellent verbal and written communication skills, with a passion for helping customers be successful.
Ability to scope and document business and functional requirements
Bachelor's Degree (CS/IT/Eng/ITSec) or equivalent experience.
Ability to write code both independently and in a paired programming fashion. You should be comfortable writing Shell scripts and writing more advanced scripts in Python or JavaScript.
Deep understanding of software development, SDLC, and DevOps methodologies
Hands-on working experience using git-based SCM tools (ex: GitHub, Gitlab, etc...) to track and manage code changes, as well as the integration and deployment of those changes to production with CI/CD tools (ex: Jenkins, GitHub Actions, etc...)
Proficient in using the Unix/Linux command line.
Ability to deliver work on time, and proactively identify risks or blockers to the project when a timeline will not be met.
We'd be Lucky if You:
Have Experience in a post-sales technical implementation role for an AppSec, CI, or DevSecOps product or service.
We care deeply about the warm, inclusive environment we've created and we value diversity – we welcome applications from those typically underrepresented in tech. If you like the sound of this role but are not totally sure whether you're the right person, do apply anyway!
About Snyk
Snyk is committed to creating an inclusive and engaging environment where our employees can thrive as we rally behind our common mission to make the digital world a safer place. From Snyk employee resource groups, to global benefits that help our employees prioritize their health, wellness, financial security, and a work/life blend, we aim to support our employees along their entire journeys here at Snyk.
Benefits & Programs
Prioritize health, wellness, financial security, and life balance with programs tailored to your location and role.
Flexible working hours, work-from home allowances, in-office perks, and time off for learning and self development
Generous vacation and wellness time off, country-specific holidays, and 100% paid parental leave for all caregivers
Health benefits, employee assistance plans, and annual wellness allowance
Country-specific life insurance, disability benefits, and retirement/pension programs, plus mobile phone and education allowances