Director, Product Design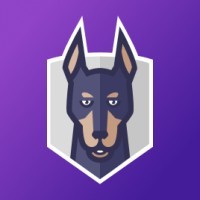 Snyk
Product, Design
United Kingdom · London, UK · Remote
Posted on Tuesday, October 24, 2023
Every day, the world gets more digital thanks to tens of millions of developers building the future faster than ever. But with exponential growth comes exponential risk, as outnumbered security teams struggle to secure mountains of code. This is where Snyk (pronounced "sneak") comes in. Snyk is a developer security platform that makes it easy for development teams to find, prioritize, and fix security vulnerabilities in code, dependencies, containers, and cloud infrastructure — and do it all right from the start. Snyk is on a mission to make the world a more secure place by empowering developers to develop fast and stay secure.
We are seeking an exceptional Director, Product Design to head our global design team, revolutionizing the user experience for developers and security teams. Your role will ensure the Snyk brand maintains its impact and consistency. Our design team closely collaborates with product and engineering to craft user-friendly interfaces our users adore. Your role extends to working closely with cross-functional field teams, leading design workshops, and orchestrating focus groups for enhanced customer UX research. As the design leader, your mission is to play a pivotal role in realizing Snyk's goal of enabling software developers and security professionals to create secure applications using our platform.
You'll spend your time:
Guiding a team of skilled UX designers across Snyk's product landscape, creating intuitive user interfaces that set the industry standard.
Championing design across our organization, developing a product design strategy grounded in the latest UX trends, competitive analysis, and customer journey mapping.
Presenting your visionary design concepts and ideas to senior leaders throughout the company, fostering alignment with our design objectives.
Working collaboratively with diverse teams within Snyk, advocating for design consistency and resolving discrepancies through established design patterns.
Developing flexible design systems that elevate our ability to design more efficiently and consistently, ensuring a unified user experience.
Leading your team in delivering meticulously planned features and systems by generating wireframes, documentation, and prototypes.
Being the voice of our customer's user personas, ensuring our design decisions align with their needs and preferences.
You should apply if:
You bring more than 10 years of invaluable UX design experience to the table, including at least 5 years in leadership positions.
You've crafted designs for large, intricate SaaS product portfolios.
Your communication skills are top-notch, and you can confidently present your ideas to executives.
You are well-versed in design tools like Figma or similar, enabling you to transform concepts into user-friendly experiences.
You have a knack for synthesizing usability research, customer feedback, and business requirements into consistently exceptional product experiences.
You excel in agile, fast-paced, and iterative development environments, and you are well-versed in wireframing, prototyping, user persona research, information architecture, and the Agile Software Development Life Cycle (SDLC).
#LI-MB2
We care deeply about the warm, inclusive environment we've created and we value diversity – we welcome applications from those typically underrepresented in tech. If you like the sound of this role but are not totally sure whether you're the right person, do apply anyway!
About Snyk
Snyk is committed to creating an inclusive and engaging environment where our employees can thrive as we rally behind our common mission to make the digital world a safer place. From Snyk employee resource groups, to global benefits that help our employees prioritize their health, wellness, financial security, and a work/life blend, we aim to support our employees along their entire journeys here at Snyk.
Benefits & Programs
Prioritize health, wellness, financial security, and life balance with programs tailored to your location and role.
Flexible working hours, work-from home allowances, in-office perks, and time off for learning and self development
Generous vacation and wellness time off, country-specific holidays, and 100% paid parental leave for all caregivers
Health benefits, employee assistance plans, and annual wellness allowance
Country-specific life insurance, disability benefits, and retirement/pension programs, plus mobile phone and education allowances