Technical Support Engineer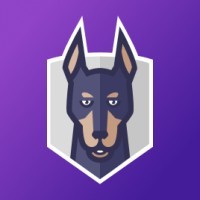 Snyk
IT, Customer Service
Bucharest, Romania
Posted on Wednesday, July 12, 2023
Every day, the world gets more digital thanks to tens of millions of developers building the future faster than ever. But with exponential growth comes exponential risk, as outnumbered security teams struggle to secure mountains of code. This is where Snyk (pronounced "sneak") comes in. Snyk is a developer security platform that makes it easy for development teams to find, prioritize, and fix security vulnerabilities in code, dependencies, containers, and cloud infrastructure — and do it all right from the start. Snyk is on a mission to make the world a more secure place by empowering developers to develop fast and stay secure.
Location: Cluj, Office Flex
Our Opportunity

We're looking for an experienced technical analyst with a proactive approach to problem-solving to join our Technical Support team, helping us to provide prompt and delightful technical support to the developers who use Snyk.

Your role
As a Lead Technical Support Engineer, your key role would involve delivering comprehensive support to our customers while closely coordinating with our Senior engineers and R&D team to address problems. A typical day includes reviewing, interpreting, and analyzing logs, aiding the team in achieving their objectives, and meeting KPI targets.


You'll spend your time:
Diagnosing and resolving intricate issues in collaboration with software engineers and product management.


Making small code changes and test cases to validate fixes to customer issues.

Building automation to bolster workflow efficiency and performance.

Offering guidance, mentorship, and training to new team members as well as fostering the skill development of senior engineers.

Investigating and addressing performance and scalability concerns across our services as we grow

Participating in our on-call rotation (compensated)

What you'll need:
Experience with Node/Javascript/Typescript or Go, or are a polyglot with experience learning a new language

Collaboration skills for paired programming and code reviews, and enjoyment in working with others

Experience as a Technical Support Engineer with a minimum of 3+ years as a more senior support engineer

The ability to talk about potentially complex technical concepts in ways that make it easy for others to understand

Demonstrated ability to work and communicate across multiple internal departments & customers to achieve objectives

A fast-paced approach, fitting a start-up environment

Comfort working with uncertainties and unknowns


We'd be in luck if you:
Have a demonstrable track record of project leadership and mentorship of engineers

Have production-grade experience with Kubernetes

Are familiar with distributed system architecture

Have Golang, cloud-native and/or Docker experience
We care deeply about the warm, inclusive environment we've created and we value diversity – we welcome applications from those typically underrepresented in tech. If you like the sound of this role but are not totally sure whether you're the right person, do apply anyway!
About Snyk
Snyk is committed to creating an inclusive and engaging environment where our employees can thrive as we rally behind our common mission to make the digital world a safer place. From Snyk employee resource groups, to global benefits that help our employees prioritize their health, wellness, financial security, and a work/life blend, we aim to support our employees along their entire journeys here at Snyk.
Benefits & Programs
Prioritize health, wellness, financial security, and life balance with programs tailored to your location and role.
Flexible working hours, work-from home allowances, in-office perks, and time off for learning and self development
Generous vacation and wellness time off, country-specific holidays, and 100% paid parental leave for all caregivers
Health benefits, employee assistance plans, and annual wellness allowance
Country-specific life insurance, disability benefits, and retirement/pension programs, plus mobile phone and education allowances