Benefits Services Specialist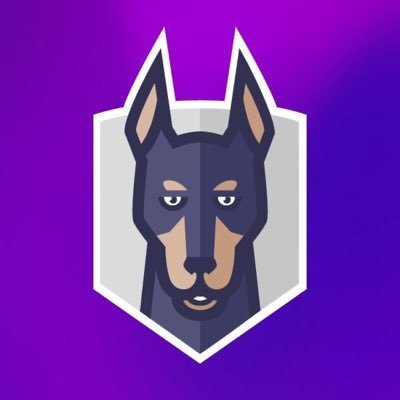 Snyk
Accounting & Finance
Cluj-Napoca, Romania
Posted on Thursday, May 11, 2023
Every day, the world gets more digital thanks to tens of millions of developers building the future faster than ever. But with exponential growth comes exponential risk, as outnumbered security teams struggle to secure mountains of code. This is where Snyk (pronounced "sneak") comes in. Snyk is a developer security platform that makes it easy for development teams to find, prioritize, and fix security vulnerabilities in code, dependencies, containers, and cloud infrastructure — and do it all right from the start. Snyk is on a mission to make the world a more secure place by empowering developers to develop fast and stay secure.
---
Our Opportunity:
The Benefits Services Specialist is critical in taking our Benefits programs to the next level by building the service & support foundation for a great employee experience. The incumbent will be employee-facing, seeking to ensure that all current and future employees in EMEA have a positive experience with the Snyk benefits, time off, and leave of absence programs.
The incumbent will be expected to independently resolve problems and queries about benefits enrollment, eligibility, leave of absence programs, disability accommodation, and employee record management. In support of compliance with various countries' regulations and Snyk internal policies, the Specialist assists in auditing employee data in multiple records & systems, document retention, and will perform some basic reporting.
You'll Spend Your Time:
Benefits Administration [approximately 50% time allocated]
Partner in driving the implementation and administration of global benefits function with an emphasis on EMEA programming

Oversee all employee benefits transactions & administration, including new hire enrollments, employee changes, and terminations; Partner with the Payroll function for auditing and effectively managing these transactions within the HRIS and Benefits systems and the reconciliation of related statements and reports; Act as Subject Matter Expert about all tools and systems designed to support Benefits, as part of the overall People Services function.

With direction and guidance, partner with benefits consultants, brokers, third-party administrators, and other providers; Contribute to annual contract negotiations and open enrollment activities

Conduct internal studies comprised of employee feedback, external market research, and business needs to analyze the effectiveness and competitiveness of existing benefit and perks programs - enabling the organization to prioritize and correctly value critical elements.

Seeks to ensure all employee benefits packages and service protocols are conducted with a focus on the organization's commitment to Diversity, Equity, and Inclusion; escalates any policy or process that seems to undermine or limit the team's ability to provide access to a world-class employee experience to all
Leaves of Absence & Accommodation Administration [approximately 30% time allocated]
Act as initial and primary point of contact for all employee inquiries regarding Leaves of Absence and Employee Accommodation policies, programs, compliance, processing, and resources, including (but not limited to) Workers Compensation, Parental Leave, Professional Leave, and Disability and Income Protection claims.

Coordinate internal and external processing of all requests and inquiries, including the completion of all documentation related to Snyk and/or statutory Leaves of Absence and/or accommodation requests; Includes partnership with People Business Partners, Employment Counsel, Senior Leadership, as well as applicable Disability Vendor(s), and applicable governmental bodies, as needed

Establish, track, and manage all Leave and Accommodation claims to ensure compliance with all statutory regulations and requirements; oversee internal workflow processes including impact to Benefits and/or Payroll
Operational Support [approximately 20% time allocated]
Assist in supporting the tactical and transactional backbone of the People teams. Engage with People Partners, Total Rewards & Services Team to enable smooth execution of Onboarding, Offboarding, and Mobility, and any related impact to Benefits enrollment or eligibility.

Support external relationships with vendors for employment verification, and local unemployment bureau(s); Conduct audits of HRIS, payroll, and benefits data, updating information or recommending corrective action to Benefits or Finance functions, when necessary; Ensure regulatory compliance and reporting for benefit-related plans and programs on a global basis

Performs service functions by answering employee requests and questions via email, phone, and ticketing system, escalating or referring to Services Team or People Business Partners, as needed
What You'll Need:
5+ years of professional work experience, of which at least 2-3 years is in a benefits role as part of a broader service-oriented People team

Knowledge and a general understanding of the benefits across the EMEA region, including private benefits and insurance programming

Strong knowledge and understanding of rewards and perks benchmarking in Tech industry

Proven record of success with attention to detail, creative problem solving capabilities and demonstrable self-driven initiative to improve operational processes

Highly attuned discretion with regard to employee data, queries, transactions, and general support.

Ability to successfully utilize SaaS and web-based technology including Google Apps, Slack, and Zoom.
We'd be Lucky if You:
Great communication skills. Asking questions, listening, facilitating and arbitrating discussions, and presenting ideas to groups large and small are all things you are good at. One of your strengths is effectively translating complex concepts and information into clear and effective messages.

Inspiring of trust. Colleagues & customers feel comfortable entrusting you with confidential information, approaching you with questions, and generally relating to you.

Comfortable with change. You can work well under pressure, with limited direction and are comfortable in a fast-paced environment.

Proactive and solutions-oriented. Hands-on approach and willingness to be involved with both strategic development and tactical implementation.
We care deeply about the warm, inclusive environment we've created and we value diversity – we welcome applications from those typically underrepresented in tech. If you like the sound of this role but are not totally sure whether you're the right person, do apply anyway!
About Snyk
Snyk is committed to creating an inclusive and engaging environment where our employees can thrive as we rally behind our common mission to make the digital world a safer place. From Snyk employee resource groups, to global benefits that help our employees prioritize their health, wellness, financial security, and a work/life blend, we aim to support our employees along their entire journeys here at Snyk.
Benefits & Programs
Prioritize health, wellness, financial security, and life balance with programs tailored to your location and role.
Flexible working hours, work-from home allowances, in-office perks, and time off for learning and self development
Generous vacation and wellness time off, country-specific holidays, and 100% paid parental leave for all caregivers
Health benefits, employee assistance plans, and annual wellness allowance
Country-specific life insurance, disability benefits, and retirement/pension programs, plus mobile phone and education allowances