Lead Competitive Intelligence Partner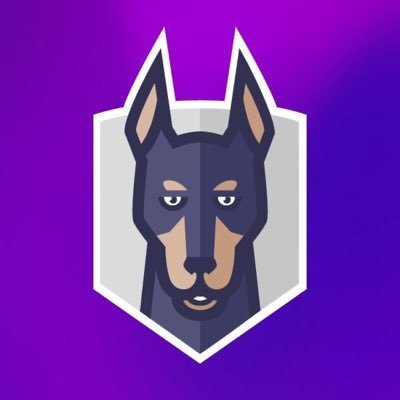 Snyk
United States · Canada · Remote
Posted on Friday, May 5, 2023
Every day, the world gets more digital thanks to tens of millions of developers building the future faster than ever. But with exponential growth comes exponential risk, as outnumbered security teams struggle to secure mountains of code. This is where Snyk (pronounced "sneak") comes in. Snyk is a developer security platform that makes it easy for development teams to find, prioritize, and fix security vulnerabilities in code, dependencies, containers, and cloud infrastructure — and do it all right from the start. Snyk is on a mission to make the world a more secure place by empowering developers to develop fast and stay secure.
We're looking for a Lead Competitive Intelligence Partner to join our Market Intelligence team. In this role, you will build out Snyk's competitive intelligence program within our broader Product Marketing team, spearheading our win-loss analysis and competitive research projects, and developing competitive messaging for internal and external-facing assets.
This is a great opportunity to make an impact at a high-growth organization, and uplevel out your competitive intelligence and product marketing skill set. You'll report directly to the Senior Manager of Market Intel & Emerging Products, and will work closely with our Product Marketing, Product Management, Sales, and Strategy teams.
You'll spend your time:
Creating and presenting competitive resources (battlecards, one-pagers, competitive playbooks) to internal sales as well as partners externally

Managing our Win-Loss Program, utilizing both internal data and data directly from customers to conduct qualitative and quantitative research & analysis

Developing high-impact competitive messaging for both internal and external-facing assets

Working with technical SMEs across the organization to co-create technical competitive enablement content geared towards sales engineers

Owning the formulation of Snyk's competitive strategy for specific top tier competitors

Ensuring competitive enablement coverage for Snyk's top 10 competitors, working with and influencing teams outside of your direct authority to gather competitive information

Serving as a key, centralized contact point and connector for competitive resources and information

Driving alignment with sales, marketing, strategy, and product teams to maximize program impact

Negotiating, securing, and managing contracts and related services ensuring they support both strategic and tactical, near term and future requirements. Ensure that contracted services are fully utilized.

Focusing on achieving results: increasing competitive win rates, increasing sales confidence, generating actionable insights, and impacting internal business activities based on these recommended actions.

Measuring and owning the success of the program through the results metrics described above
You should apply if:
You have extensive experience working on a competitive intelligence, product marketing, or technical marketing team

You have experience running a win-loss program and/or interviewing customers to gather relevant insights

You have experience working with various qualitative and quantitative data sets

You are exceptionally comfortable presenting to large and/or executive-level audiences

You have a passion for and experience creating high-impact content and messaging that resonates with large audiences

You are experienced in building and managing relationships and have excellent communication, content creation, and time management skills

You have a strong background working with technical product teams and an ability to quickly understand technical concepts

You are proficient with both Microsoft Office Suite (in particular, Excel and PowerPoint), and Google Suite.

You take complete ownership of the projects/programs you are responsible for

You thrive in a fast-paced environment

You're excited about our mission to help developers develop fast and stay secure

Bonus: You have experience working at a security company or with security products, or have worked in DevOps
We care deeply about the warm, inclusive environment we've created and we value diversity – we welcome applications from those typically underrepresented in tech. If you like the sound of this role but are not totally sure whether you're the right person, do apply anyway!
About Snyk
Snyk is committed to creating an inclusive and engaging environment where our employees can thrive as we rally behind our common mission to make the digital world a safer place. From Snyk employee resource groups, to global benefits that help our employees prioritize their health, wellness, financial security, and a work/life blend, we aim to support our employees along their entire journeys here at Snyk.
Benefits & Programs
Prioritize health, wellness, financial security, and life balance with programs tailored to your location and role.
Flexible working hours, work-from home allowances, in-office perks, and time off for learning and self development
Generous vacation and wellness time off, country-specific holidays, and 100% paid parental leave for all caregivers
Health benefits, employee assistance plans, and annual wellness allowance
Country-specific life insurance, disability benefits, and retirement/pension programs, plus mobile phone and education allowances