Senior Paid Social Media Associate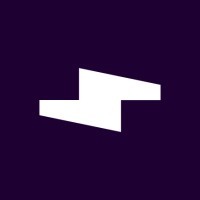 Smartly.io
Marketing & Communications
New York, NY, USA
Posted on Thursday, October 19, 2023
Are you motivated by working closely with customers solving their online marketing strategy challenges? Do you take pride in helping your customers succeed and constantly looking for opportunities to expand and grow their business?
As a Senior Paid Social Media Associate in the Managed Services team at Smartly.io, you will build upon your existing expertise and implement the digital advertising campaigns and strategies for our biggest managed service customers and drive customer engagement. You will function as the crucial link between customers, partners such as Facebook and Snapchat, and our product development team! You'll be at the forefront of the fast-paced online marketing industry, allowing you to learn & develop at speed whilst also growing and nurturing your own target market, managing customer relationships with large advertisers, and scaling the operations of an ambitious growth company.
As Senior Paid Social Media Associate at Smartly.io, you will…
Manage and optimize digital advertising campaigns for our biggest managed service customers across all paid social channels (Facebook, Pinterest, Snapchat etc)
Work closely with customers to hone their online marketing
Develop and implement strategies to unlock greater performance and takeaways
Build and apply sophisticated campaign reporting to derive concrete insights and findings to apply across accounts
Iterate and expand upon performance studies and tests to identify what pushes the needle
Help to run weekly meetings and QBRs with our customers and their internal teams
Provide constant feedback to product development on how to improve the Smartly.io tool based on your first-hand experience.
Work together with our creative team to provide feedback and suggestions to the customers about improving creatives.
Develop and maintain excellent knowledge and skills for Smartly.io tool and Facebook advertising in general so that you're constantly able to solve customers' problems.
Build, manage and develop strong relationships with customers and Facebook
Work the occasional weekend in conjunction with the business' needs
We're definitely looking for you, if you…
Are driven to combine the work of managing your own customers, running their online marketing campaigns and building long-term relationships.
Have a minimum 2 years of digital marketing experience in Paid Social.
Have technical understanding and skills to be able optimize campaigns and analyze their results.
Have great communication skills to be able explain complex concepts clearly and efficiently and give consultative advice to help customers grow their performance.
Have strong spoken and written communication skills
Are able and willing to travel for meetings, conferences and industry events (when allowable)
Perks and Benefits...
Five weeks paid time off (PTO), 11 company paid holidays, unlimited sick days
Generous healthcare packages & mental health benefits
Monthly wellness benefit and learning reimbursement opportunities
401K plus matching & equity grants for all new Smartlies
Volunteer time off days & company donation matching opportunities
And so much more…
The base pay range for this position is as mentioned below per year, plus annual bonus. We take into consideration an individual's background, expertise, and experience in determining final salary. In addition to annual salary, Smartly.io's total rewards provide employees with stock options, medical/dental/vision insurance, retirement savings benefits, parental leave, 5 weeks vacation, unlimited sick days, life insurance and disability benefits. To learn more visit https://www.smartly.io/careers#our-benefits. This information is provided in accordance with applicable law. Base pay information is based on market location. Salary in USD : $70,000 - $85,000
#LI-HYBRID
#LI-BAILEY
Meet Smartly.io
Smartly.io is one of the world's largest SaaS digital advertising platforms. We help brands better reach audiences, engage creatives and learn what performs best across the largest media platforms, including Facebook, Instagram, Snap, Pinterest, TikTok, and Google.
We manage nearly $5B in ad spend and help 700+ brands worldwide. Our leading end-to-end technology and outstanding customer helps brands like Walmart, FanDuel, L'Oreal, Warner Bros. Discovery, Nestle, and Disney/ESPN to better reach audiences, engage creatives and learn what performs best.
We offer growth-minded people opportunities to make an impact in a fast-paced, collaborative and inclusive environment built on a culture of trust, transparency, and feedback. You'll work with a team of 600+ Smartlies, representing 60+ nationalities. We operate in 13 countries across 24 locations.
At Smartly.io, you can enjoy the freedom to harmonize work and personal life. As a global, hybrid organization, we are mindful to collaborate in ways that allow everyone, everywhere to be productive and feel included.
Join our global team to change the future of digital marketing!
Learn more at smartly.io/careers.