Partner Development Lead (Meta)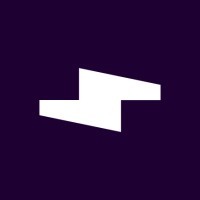 Smartly.io
Sales & Business Development
New York, NY, USA
Posted on Wednesday, October 18, 2023
Smartly.io's Global Partnerships Team is responsible for growing our strategic partnerships with Platform and Technology partners. As a part of Smartly.io's journey becoming a full multi-platform player, we need to nurture and improve our relationship with Platform partners like Meta, Pinterest, Snapchat, TikTok and Google. Driving new business, retaining & growing existing customers, increasing awareness of our offering and promoting sales collaboration across internal and external GTM organizations.
As Partner Development Lead, you will report to the Director of Platform Partnerships and work closely with the regional Sales & CS leads and teams, as well as multiple other functions across the company to strengthen Smartly.io's position in the region. You will play a key role in developing growth strategies and carrying out strategic projects with platform partners. You will also function as a crucial link between partners and our Sales & Customer Success teams. In this role, you'll be at the forefront of the fast-paced online marketing industry, allowing you to continue to learn & develop at speed whilst also growing and nurturing your own vertical expertise, managing relationships with large partners and scaling the operations of an ambitious growth company.
A Partner Development Lead's responsibilities include...
Strategic Relationship Building: Cultivate and nurture relationships with Platform Partner representatives to establish a solid foundation for collaboration and mutual success, building positive trust and advocacy towards Smartly.io. Manage the overall sales org relationships (including senior contacts) between Smartly.io and the platform partner across key verticals like Retail, E-Comm, Travel, M&E, Gaming, Finance or Tech.
Influence Ad Spend: Collaboration with Smartly.io's Sales & Customer Success teams to align on process, best practices, revenue-generating opportunities and increase understanding, awareness and adoption of Smartly.io's solution across Platform Partner. Open, impact deals positively by providing partner support that aligns Smartly's offerings with partner's solution needs, creating win-win outcomes. Increase Smartly mind, market and wallet share.
Partner Expertise & Business Alignment: Seek & showcase a deep understanding of partner's priorities and tailor your communication to showcase how Smartly operates in harmony with these priorities, creating a symbiotic partnership. Map and understand client org, identify key players, decision makers, and influencers. Be the eyes and ears in the field, delivering feedback to prioritize new initiatives
Commercial Initiatives & Enablement: Scope, build and implement joint business plans, commercial incentives and programs with Platform Partner, and seek win-win-win opportunities. Act as Smartly.io's main POC for Platform partner programs and initiatives.
Evangelization, Education: Improve platform partners' awareness of the Smartly.io offering and surface success stories in order to ensure a good understanding of the value Smartly.io provides. Organize one-to-many meetings where you skillfully present Smartly's capabilities, emphasizing its alignment with partner goals, highlighting vertical-focused or objective-based solutions.
We're definitely looking for you if you have...
7+ years sales, sales support, or business development experience working with advertising agencies, publishers, or digital media platforms (FMPs, PMPs, APIs, etc).
Vertical expertise across Retail, E-Comm, Travel, M&E, Gaming, Finance or Tech.
Sales-driven nature, but looking to build more strategic, lasting relationships that help both advertisers and media platforms deliver better and more effective advertising.
Demonstrated capability to work cross-functionally and across a distributed and growing global team.
Previous experience of working with Smartly.io platform partners (e.g. Facebook, Snapchat, Pinterest) and demonstrated capability to create strong relationships and trust
Detailed knowledge of digital ad strategies and the ad tech space
Perks and Benefits...
Five weeks paid time off (PTO), 11 company paid holidays, unlimited sick days
Generous healthcare packages & mental health benefits
Monthly wellness benefit and learning reimbursement opportunities
401K plus matching & equity grants for all new Smartlies
Volunteer time off days & company donation matching opportunities
And so much more…
The base pay range for this position is as mentioned below per year, plus annual bonus. We take into consideration an individual's background, expertise, and experience in determining final salary. In addition to annual salary, Smartly.io's total rewards provide employees with stock options, medical/dental/vision insurance, retirement savings benefits, parental leave, 5 weeks vacation, unlimited sick days, life insurance and disability benefits. To learn more visit https://www.smartly.io/careers#our-benefits. This information is provided in accordance with applicable law. Base pay information is based on market location. Salary in USD : $110,000 - $140,000
#LI-BAILEY #LI-Hybrid
Meet Smartly.io
Smartly.io is one of the world's largest SaaS digital advertising platforms. We help brands better reach audiences, engage creatives and learn what performs best across the largest media platforms, including Facebook, Instagram, Snap, Pinterest, TikTok, and Google.
We manage nearly $5B in ad spend and help 700+ brands worldwide. Our leading end-to-end technology and outstanding customer helps brands like Walmart, FanDuel, L'Oreal, Warner Bros. Discovery, Nestle, and Disney/ESPN to better reach audiences, engage creatives and learn what performs best.
We offer growth-minded people opportunities to make an impact in a fast-paced, collaborative and inclusive environment built on a culture of trust, transparency, and feedback. You'll work with a team of 600+ Smartlies, representing 60+ nationalities. We operate in 13 countries across 24 locations.
At Smartly.io, you can enjoy the freedom to harmonize work and personal life. As a global, hybrid organization, we are mindful to collaborate in ways that allow everyone, everywhere to be productive and feel included.
Join our global team to change the future of digital marketing!
Learn more at smartly.io/careers.