Manager, Data Platform & Analytics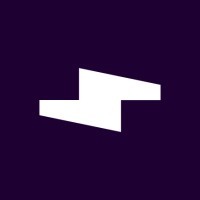 Smartly.io
Data Science
Helsinki, Finland
Posted on Friday, October 13, 2023
Smartly.io is looking for a manager to lead our Data Platform & Analytics team! This team works with different parts of the organization, spanning from Product Management and Design to Customer Success, Sales, Marketing and Finance. Our team develops scalable data solutions to questions ranging from product feature adoption to customer profitability and churn. This team takes a holistic approach to data, involving creation of high quality data pipelines, warehouses, and visualizations to enable Smartly and its partners to make data-driven decisions.
We are looking for an experienced leader, or a person with a strong urge to become one, to lead the team and to make Smartly an even more data driven company. You will interact with stakeholders to ensure that we are working on the high impact things, help to plan the conceptual and technical aspects of our data solutions, and coach the team of data engineers and analysts to do their best work yet. You will also get a chance to get your hands dirty in the data and to build things yourself!
At Smartly.io analytics runs on the modern data stack. We utilize Airflow, Segment and Fivetran for data ingestion, dbt for data modeling, Tableau for productionized dashboards and Redash and Jupyter Notebooks for analyses. You will own the tech stack, and be responsible for developing our technical capabilities further. In addition to the tech stack you will manage relations with the different operational units, ensuring that we work towards a common source of truth based on a reliable, trustworthy data platform.
As Manager Data Platform & Analytics Smartly.io, you will:
Develop and automate a world class large scale data processing system for supporting analytics at Smartly
Lead data engineering projects to ensure pipelines are reliable, efficient, testable, & maintainable
Lead analytics projects so that stakeholders get the information they need to make decisions
Get your hands dirty with data engineering and analytics to ensure high quality work
Help the team members develop in their skills and careers
Get an understanding of our product data and help improve the tracking of key features
Gain an in-depth understanding of what drives our success
Be an important part of our higher level data driven decision making process
What we are looking for:
Demonstrable technical skills in analytics, data engineering, and statistical analysis
3+ years of experience in working in a data-driven environment
Strong communication and presentation skills, you can turn data into stories and convince others with your expertise.
An understanding of data warehousing, and engineering practices
Experience with product analytics
Working with data on terabyte scale
Knowledge of at least one programming language, preferably Python, TypeScript or Ruby
Fluency in SQL
An academic degree in a relevant field
What we offer you:
You will have a holistic view and ownership of our analytics and data engineering
You get to work in a team that has a big impact on our entire business
You will be working with a technically complex area and help us become more data driven
You get to work with the big picture but also dive into the details when needed
#LI-NH1 #LI-Hybrid
Meet Smartly.io
Smartly.io is one of the world's largest SaaS digital advertising platforms. We help brands better reach audiences, engage creatives and learn what performs best across the largest media platforms, including Facebook, Instagram, Snap, Pinterest, TikTok, and Google.
We manage nearly $5B in ad spend and help 700+ brands worldwide. Our leading end-to-end technology and outstanding customer helps brands like Walmart, FanDuel, L'Oreal, Warner Bros. Discovery, Nestle, and Disney/ESPN to better reach audiences, engage creatives and learn what performs best.
We offer growth-minded people opportunities to make an impact in a fast-paced, collaborative and inclusive environment built on a culture of trust, transparency, and feedback. You'll work with a team of 600+ Smartlies, representing 60+ nationalities. We operate in 13 countries across 24 locations.
At Smartly.io, you can enjoy the freedom to harmonize work and personal life. As a global, hybrid organization, we are mindful to collaborate in ways that allow everyone, everywhere to be productive and feel included.
Join our global team to change the future of digital marketing!
Learn more at smartly.io/careers.