Marketing Operations Manager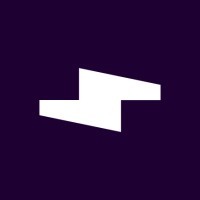 Smartly.io
Marketing & Communications, Operations
Chicago, IL, USA
Posted on Thursday, August 24, 2023
We are adding to the global Growth Marketing team at Smartly.io and are looking for a passionate marketing professional to join us!
As the Marketing Operations Manager you will support Smartly.io by ensuring the Marketing team is as effective as possible with the right tools, services and that all marketing activities are performing to its full potential. You'll be a key member of the team providing recommendations to ensure the team is reaching its marketing campaign goals, as well as business goals for the company.
This is an exciting opportunity to support a world-class program that covers North America and Europe. You will also work very closely with our Sales Operations team, as well as supporting the extended Marketing team across Event Marketing, Paid Media, and SDRs.
As the Marketing Operations Manager at Smartly.io you will…
Marketing Process Optimization:

Identify and streamline marketing workflows, processes and systems to enhance efficiency and improve results. Conduct research to determine areas of improvement and make recommendations to implement.
Oversee lead scoring and make recommendations on changes to implement to more accurately determine MQLs
Research the latest trends in Marketing Operations and provide recommendations for new technologies or techniques to implement
Develop and document our internal processes and be a leader in change management and communications for marketing

Marketing Technology Management:

Oversee all Marketing tools including Marketo, Improvado, Bizible and more. Make recommendations on what the best martech stack for Smartly.io could be
Establish standardized processes and best practices for data governance and upkeep current databases to ensure accuracy
Develop and maintain a clean database by leading our database strategy including data hygiene, enrichment, segmentation, database analysis and acquisition
Support SDR tools and platforms and provide recommendations to improve performance, including Outreach, ZoomInfo, LinkedIn Sales Navigator, Alyce, Loom and more

Reporting and Analytics:

Build, design and implement weekly and monthly reports leveraging Bizible and Improvado and provide recommendations to the Marketing team to improve efficiency
Create all reports, or partner with Sales Ops, that will be seen as the "source of truth" for all Marketing reporting
Develop and document our internal processes and be a leader in change management and communications for marketing

Cross-functional Collaboration:

Partner with Sales Operations on all Salesforce integrations and reporting
As needed, partner with Sales Enablement to ensure our Sales team is fully supported
Be a team player willing to work with other teams with shared goals to deliverable favorable outcomes
Regular creation and implementation of Marketo forms and Salesforce campaigns for various members of the Marketing team
Troubleshoot and solve problems as they arise with various marketing platforms
We are looking for...
3-5 years of B2B marketing experience in tech companies (preferably SaaS products) with at least 2 running all marketing operations
Proven experience in marketing operations or a similar role, preferably in B2B industries
Proficiency in marketing automation and CRM platforms (e.g., Marketo, Hubspot, Salesforce) and other marketing technology tools. Preference for those with Marketo experience
Strong analytical skills with the ability to interpret data, identify trends, and provide actionable insights.
Excellent project management and organizational skills, with the ability to manage multiple projects simultaneously.
Detail-oriented mindset and strong problem-solving skills.
Exceptional communication and interpersonal skills, with the ability to collaborate effectively with cross-functional teams.
Experience with data analysis and reporting tools (e.g., Google Analytics, Tableau, Datorama) is a plus.
Perks and Benefits...
Five weeks paid time off (PTO), 11 company paid holidays, unlimited sick days
Flexible in-office, hybrid, & remote work options depending on role
Generous healthcare packages & mental health benefits
Monthly wellness benefit and learning reimbursement opportunities
401K plus matching & equity grants for all new Smartlies
Volunteer time off days & company donation matching opportunities
Choice of computer (MAC or PC)
And so much more…
The base pay range for this position is as mentioned below per year, plus annual bonus. We take into consideration an individual's background, expertise, and experience in determining final salary. In addition to annual salary, Smartly.io's total rewards provide employees with stock options, medical/dental/vision insurance, retirement savings benefits, parental leave, 5 weeks vacation, unlimited sick days, life insurance and disability benefits. To learn more visit https://www.smartly.io/careers#our-benefits. This information is provided in accordance with applicable law. Base pay information is based on market location. Salary in USD : $90,000 - $110,000
#LI-HYBRID #LI-BAILEY
Meet Smartly.io
Smartly.io is one of the world's largest SaaS digital advertising platforms. We help brands better reach audiences, engage creatives and learn what performs best across the largest media platforms, including Facebook, Instagram, Snap, Pinterest, TikTok, and Google.
We manage nearly $5B in ad spend and help 700+ brands worldwide. Our leading end-to-end technology and outstanding customer helps brands like Walmart, FanDuel, L'Oreal, Warner Bros. Discovery, Nestle, and Disney/ESPN to better reach audiences, engage creatives and learn what performs best.
We offer growth-minded people opportunities to make an impact in a fast-paced, collaborative and inclusive environment built on a culture of trust, transparency, and feedback. You'll work with a team of 600+ Smartlies, representing 60+ nationalities. We operate in 13 countries across 24 locations.
At Smartly.io, you can enjoy the freedom to harmonize work and personal life. As a global, hybrid organization, we are mindful to collaborate in ways that allow everyone, everywhere to be productive and feel included.
Join our global team to change the future of digital marketing!
Learn more at smartly.io/careers.