Senior Product Designer, Design Systems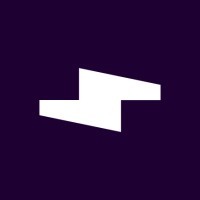 Smartly.io
Product, Design
Berlin, Germany
Posted on Thursday, August 17, 2023
As the Smartly Design System designer, you will be in charge of creating coherent experiences across the Smartly.io platform. You will have close-knit collaboration with designers and developers across many teams in Smartly, both in building a design system and maintaining it. You will deliver components and critical design system infrastructure underpinning the product and broader Smartly Design System.
You will produce documentation and guidelines for design and engineering, ensuring features are built following best practices and grounded in design principles. You will also be setting up a framework and library of patterns and components that designers can easily follow as they work on their projects.
Inclusivity is at the heart of everything we build, and detailed accessibility specs and guidance for how to build inclusive experiences for Smartly is fundamental to the design system.
You will advocate for the design system by working closely with other designers and stakeholders to demonstrate its value and the advantage of using it. Through producing hands-on demos, and presentations as well as working 1:1, you will guide designers on how to adopt new components into features.
You will partner with the Design Operations manager on strategic planning for future initiatives and be the key driver for future improvements, setting clear goals and milestones. You will also have times where tactical, pragmatic design solutions are needed, partnering with product management and engineering to make fast updates in code and back into our docs and libraries.
Responsibilities:
Produce highly detailed design specifications to help everyone understand how a component should be built and function. Including accessibility, interaction, visual guidelines
Transform vision into a product strategy and execution roadmap
Set key performance metrics and OKRs to define success for the platform, including adoption rate as the primary metric
Influence changes and improvements to the broader Smartly Design System and articulate the rationale clearly through user and product insights, reuse or extension of existing patterns or frameworks where possible, as well as finding opportunities to align closely with product teams
Work closely and constructively with product management, designers, engineers, and our user researcher to create and deliver world class components, patterns, and design documentation
Advocate for your design solutions by putting them in context of business and user goals
Deliver world-class interaction and visual designs from initial concept through to ship
Identify and mitigate risks, track progress, resolve conflicts, ensure quality and report on design system status
Solve complex design problems in simple and intuitive ways, that blend brand personality, visual, motion and sound to create delightful experiences
Plan, clean, and re-structure Figma libraries so that they're complete and easy to use for designers
What we offer you:
Possibility to lead and take ownership of developing our design system.
A chance to hit the ground running. There's a wide variety of different challenges to be solved by the Design Team: from developing brand-spanking new features from scratch to harmonizing our UX patterns across the product.
Your role will be central to establishing and maintaining a comprehensive design system that drives excellence across our products. Your contributions will directly influence the way our users interact with our platform, making a lasting impact on their experiences.
We're committed to your growth and development. As a Senior Product Designer focusing on design systems, you'll have the opportunity to elevate your skills and expertise by engaging in challenging projects, and learning from your peers.
Required qualifications:
5+ years' experience working in product or service design
Having worked in at least 1 design system team in the recent past
Preferred qualifications:
Product and interaction design experience
Diverse portfolio demonstrating your experience creating user-centered design solutions
Experience working with users, running studies, or collaborating with researchers
Proficiency in Figma
History of collaborating with engineers to implement and test solutions
You're excellent at communicating and collaborating with other people and you have a passion for sharing best practices and the latest trends with the rest of the team
Experience designing cross-platform experiences
A technical understanding of Design Systems (preferably at scale) that enables Design and Engineering teams. Tools we use: Figma, Storybook, Jira, Confluence, Github
Passion for frameworks and design systems with experience in developing patterns and components for applications
Experience in producing end-to-end product specifications that provide detailed guidance for product interaction, including accessibility
Experience in highly collaborative environments solving large scale problems at an organizational scale
Excellent communication, facilitation, interpersonal skills, to clearly communicate and lead a diverse, multi-disciplinary team. Able to translate technical concepts to a business and non-technical audience
#LI-NH1 #LI-Hybrid
Meet Smartly.io
Smartly.io is one of the world's largest SaaS digital advertising platforms. We help brands better reach audiences, engage creatives and learn what performs best across the largest media platforms, including Facebook, Instagram, Snap, Pinterest, TikTok, and Google.
We manage nearly $5B in ad spend and help 700+ brands worldwide. Our leading end-to-end technology and outstanding customer helps brands like Walmart, FanDuel, L'Oreal, Warner Bros. Discovery, Nestle, and Disney/ESPN to better reach audiences, engage creatives and learn what performs best.
We offer growth-minded people opportunities to make an impact in a fast-paced, collaborative and inclusive environment built on a culture of trust, transparency, and feedback. You'll work with a team of 600+ Smartlies, representing 60+ nationalities. We operate in 13 countries across 24 locations.
At Smartly.io, you can enjoy the freedom to harmonize work and personal life. As a global, hybrid organization, we are mindful to collaborate in ways that allow everyone, everywhere to be productive and feel included.
Join our global team to change the future of digital marketing!
Learn more at smartly.io/careers.