Emerging Platform Specialist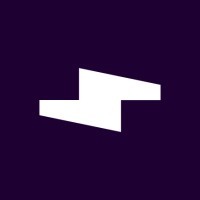 Smartly.io
Manila, Philippines
Posted on Thursday, July 27, 2023
Are you a trailblazer in the dynamic realm of social advertising? Do you love to learn and teach others new skills and strategies in paid social media?
At Smartly.io, we're committed to empowering our clients to realize greater potential in social advertising by integrating ad buying and creative automation. We invite you to be a part of our global Customer Success team (Scale Team) in the capacity of a Customer Success Manager, (Emerging Platform Specialist).
In this globally oriented role, your primary responsibility will not be to manage individual client portfolios. Instead, you'll be an on-demand expert for the rest of the team, guiding our international clientele towards increased utilization of platforms such as Snapchat, TikTok, Twitter, and Google, excluding Meta platforms.
This position leans more towards strategic consultation, training, and upselling the adoption of new platforms rather than traditional commercial relationship management. You'll be instrumental in proving the value of these Emerging Platforms, advising on strategic plans, delivering effective training, and enhancing customers' overall platform experience through resolving customer queries.
As an Emerging Platform Specialist at Smartly.io, you will...
Assisting other CSMs across our global customer base, providing specialized training and support to customers with multi-platform adoption potential to ensure an unmatched customer experience
Developing expert knowledge on the Smartly.io platform (specifically in our tools for Snapchat, Tiktok, Twitter, Google) and the wider digital advertising landscape to troubleshoot customer issues and bolster feature adoption
Maintaining a keen drive to meet and exceed targets, fostering adoption of emerging platforms, and driving commercial growth on Emerging Platforms
Effectively collaborating with various internal teams including Sales, Marketing, Technical Solutions, Services, Product, and Engineering
We are looking for you, if you...
Bring 3+ years of experience in customer success or related customer-facing roles
Can rapidly adapt to new tools and processes
Possess deep knowledge of emerging social advertising platforms (Meta Snapchat, TikTok, Twitter, Google, etc.)
Are a proactive problem-solver with a positive attitude and a strong desire to facilitate customer success
Are results-driven, able to meet commercial targets and productivity goals
Can effectively communicate complex concepts and translate data into actionable insights
Are very confident, with excellent oral and written communication skills and a love of teaching
Display a high degree of independence, including the ability to solve technical issues and learn new features independently.
High energy and exceptional organizational skills
Meet Smartly.io
Smartly.io is one of the world's largest SaaS digital advertising platforms. We help brands better reach audiences, engage creatives and learn what performs best across the largest media platforms, including Facebook, Instagram, Snap, Pinterest, TikTok, and Google.
We manage nearly $5B in ad spend and help 700+ brands worldwide. Our leading end-to-end technology and outstanding customer helps brands like Walmart, FanDuel, L'Oreal, Warner Bros. Discovery, Nestle, and Disney/ESPN to better reach audiences, engage creatives and learn what performs best.
We offer growth-minded people opportunities to make an impact in a fast-paced, collaborative and inclusive environment built on a culture of trust, transparency, and feedback. You'll work with a team of 600+ Smartlies, representing 60+ nationalities. We operate in 13 countries across 24 locations.
At Smartly.io, you can enjoy the freedom to harmonize work and personal life. As a global, hybrid organization, we are mindful to collaborate in ways that allow everyone, everywhere to be productive and feel included.
Join our global team to change the future of digital marketing!
Learn more at smartly.io/careers.