Customer Onboarding Specialist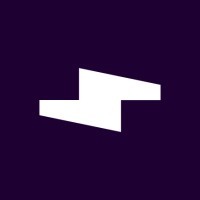 Smartly.io
Customer Service, Sales & Business Development
Manila, Philippines
Posted on Friday, July 21, 2023
Smartly.io is seeking an enthusiastic and detail-oriented Associate Onboarding Specialist to join our dynamic Onboarding team. As an Associate Onboarding Specialist, you will play a crucial role in assisting our newly-signed customers with the onboarding process, ensuring a seamless and successful transition to the Smartly platform. Your responsibilities will involve working closely with Sales and Customer Success teams to deliver optimal onboarding plans and solutions tailored to our key customers.
As an Associate Onboarding Specialist at Smartly.io, you will...
Be a subject matter expert on Smartly.io's products and services, understanding the platform's capabilities and effectively communicating and implementing solutions for potential and new customer needs.
Work closely with Sales and Customer Success teams to deliver tailored solutions within the Smartly platform, enabling our Tier 1-3 key customers to achieve their business objectives.
Take ownership of the technical execution of the onboarding plan, ensuring that customer accounts are set up for a successful and ongoing partnership with Smartly.io.
Conduct account audits to identify quick wins and opportunities for improvement, ensuring customers can maximize their platform usage and achieve their goals.
Create customer campaign briefs and set up campaign drafts, ensuring a smooth and efficient campaign setup process.
Set up reporting views to provide customers with clear visibility into their campaign performance and key metrics.
Utilize feeds to create automations and streamline customer workflows, optimizing efficiency and effectiveness.
Tailor the onboarding journey to each customer, understanding their specific challenges and finding solutions within the Smartly tool to drive product adoption and address any gaps.
Take ownership of organizing and managing the onboarding process, relieving stressors from Customer Success Managers (CSMs) and collaborating with cross-functional teams at Smartly.io as needed.
Collaborate with relevant teams to qualify each case and ensure that all sales promises can be successfully delivered, fostering a culture where a deal is not considered closed until the customer is successfully onboarded.
Create visually appealing and effective decks using Google Slides to communicate onboarding plans, campaign strategies, and performance insights to customers.
We're definitely looking for you, if you...
Bachelor's degree in a relevant field or equivalent practical experience.
3 - 5 years digital experience ideally in a Social Media role
Strong understanding of digital advertising platforms and tools.
Experience working with Google Sheets, utilizing its features and functions effectively.
Proficiency in creating visually appealing and impactful presentations using Google Slides.
Excellent communication and interpersonal skills, with the ability to effectively engage with customers and internal stakeholders.
Detail-oriented and highly organized, with strong project management skills.
Problem-solving mindset and ability to navigate complex situations.
Self-motivated and proactive, with the ability to work independently and prioritize tasks.
Ability to thrive in a fast-paced and collaborative team environment.
Join our team and contribute to the success of our clients as they embark on their Smartly.io journey. Help shape the onboarding experience and play a vital role in accelerating our customers' time-to-value and long-term partnership.
This opportunity is for a full time long term contract role within Adlib UK a subsidiary of Smartly Solutions.
Meet Smartly.io
Smartly.io is one of the world's largest SaaS digital advertising platforms. We help brands better reach audiences, engage creatives and learn what performs best across the largest media platforms, including Facebook, Instagram, Snap, Pinterest, TikTok, and Google.
We manage nearly $5B in ad spend and help 700+ brands worldwide. Our leading end-to-end technology and outstanding customer helps brands like Walmart, FanDuel, L'Oreal, Warner Bros. Discovery, Nestle, and Disney/ESPN to better reach audiences, engage creatives and learn what performs best.
We offer growth-minded people opportunities to make an impact in a fast-paced, collaborative and inclusive environment built on a culture of trust, transparency, and feedback. You'll work with a team of 600+ Smartlies, representing 60+ nationalities. We operate in 13 countries across 24 locations.
At Smartly.io, you can enjoy the freedom to harmonize work and personal life. As a global, hybrid organization, we are mindful to collaborate in ways that allow everyone, everywhere to be productive and feel included.
Join our global team to change the future of digital marketing!
Learn more at smartly.io/careers.