Growth Marketing Manager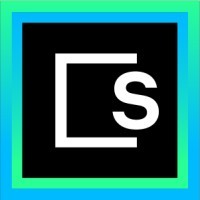 SKALE Labs
Marketing & Communications, Sales & Business Development
San Francisco, CA, USA · Remote
Posted on Wednesday, April 26, 2023
SKALE is a network of interconnected blockchains built to bring speed, decentralization, and security to a universe of UX friendly Web3 applications. Our goal is to help bring the power of Ethereum and Web3 to hundreds of millions of users worldwide.
As the Growth Marketing Manager at SKALE Network, you will be responsible for developing and implementing creative growth strategies that drive awareness, education, and adoption of the SKALE Network. Your role will entail collaborating with the broader marketing team, developer relations, partnerships, and communications within SKALE's core team, in addition to collaborating with community leaders and KOLs to grow key metrics like global awareness/sentiment, transaction volume, Github commits, total value locked (TVL), and monthly active users (MAU).
In general we are looking for a competitive creative growth strategist who is ready to work hard, hustle, and execute.
Responsibilities:
Develop and execute an end-to-end campaign strategy to generate awareness, quality-hype, and adoption of SKALE Network.
Strong critical thinking skills are required as this role requires a smart, creative mindset and a self-starting approach.
Gain a deep understanding of target audiences and craft both prove and innovative strategies to drive growth.
Leverage and grow the community in creative ways to drive high quality growth.
Manage and track an annual paid ad spend budget and ROI across multiple channels.
Work with the marketing leaders and content strategists to execute campaigns for product launches and feature releases.
Create and execute ecosystem growth strategies and campaigns, in collaboration with Developer Relations, to engage and attract users.
Develop thought leadership assets and campaigns that highlight SKALE Network's technical expertise and alignment with the decentralized ecosystem's needs.
Collaborate with the team to optimize the SKALE Network website, landing pages, and newsletters.
Requirements:
Proven experience in running successful growth marketing campaigns that have had a significant impact on technical audiences and consumers.
Demonstrated curiosity and ability to learn technical concepts and translate them into effective campaigns that attract, convert, and retain consumers and developers.
Passion for learning new technologies and understanding what drives and interests the community.
The ideal candidate has experience working in both crypto and traditional high tech startups.
Excellent communication and interpersonal skills, with a proven ability to work effectively in cross-functional teams.
Bachelor's degree in Marketing, Business, or a related field is preferred.
As the Growth Marketing Manager, your primary responsibility will be to drive growth of user acquisition, awareness, and engagement through creative marketing strategies and community building initiatives. You will work closely with the SKALE Network product team to identify and prioritize product features that will drive user growth. Additionally, you will stay informed on industry trends and best practices in growth marketing, crypto, web3, and related fields.
If you are a growth marketing manager with a passion for blockchain, web3, and the drive to create effective campaigns that drive adoption, we invite you to apply.