Engineering Manager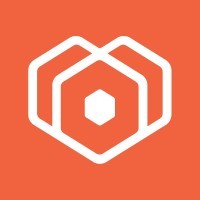 Rheaply
Software Engineering, Other Engineering
Remote · Chicago, IL, USA
Posted on Thursday, November 16, 2023
About Rheaply
Founded in 2016, Rheaply, Inc. is a Chicago-based technology company with a mission to build transformative technology so that every resource finds its next use. Rheaply has developed and launched a resource exchange platform for colleagues and communities to exchange resources and materials (e.g. furniture, fixtures, equipment, and other building products), tracking cost savings and waste reduction in the process. Recently, Rheaply has been featured in Forbes, Inc Magazine, The New York Times, Nature, VERGE, and Greenbiz, among others, and has won several awards within the climate tech and social innovation space.
Rheaply has also been awarded the 1871 Disrupter Award, Most Innovative Reuse Company, 2021 Social Innovator Award from Chicago Innovation, and 2022 Environmental Stewardship Award from the Baumhart Center for Social Enterprise and Responsibility among other notable awards and recognitions.

Opportunity
As we continue to expand our business, we are seeking an Engineering Manager to manage one of our engineering teams. In this role, you'll not only contribute to the technical aspects of our SAAS products, but also provide leadership and guidance to a team of talented engineers. Your role will be pivotal in bridging the gap between technical excellence and people management, ensuring that our products continue to be loved by our customers.
Roles and Responsibilities
People Management
Lead and manage a team of ~6 software engineers, fostering an environment of continuous improvement, innovation, and collaboration.
Provide technical guidance to your team, helping them grow their technical capabilities.
Facilitate meaningful career discussions and assist with goal setting.
Provide timely feedback, and conduct performance reviews for your team members.
Technical
Oversee the development of new features and maintenance tasks, balancing hands-on technical work with management responsibilities.
Propose and implement improvements to our software development lifecycle.
Bring depth to your areas of technical expertise, and remain eager to learn in domains where you're looking to grow.
Actively participate in code reviews and tech-design evaluations, while continually aiming to enhance our software development and collaboration processes.
Strategic
Partner with Product Managers to align engineering activities with business goals, ensuring timely and effective product delivery.
Participate in technical discovery, from ideation to assessing feasibility and estimating effort to bring those ideas to life.
Interface with customers to provide direct assistance, and to learn about needs that inform our product and technical approaches.
Minimum Qualifications
Solid technical background with expertise in NodeJS, Javascript, Typescript, or comparable languages (4+ years of experience preferred).
Demonstrated leadership abilities in a technical environment, with experience managing software engineers.
Experience in architecting and improving both new and existing software solutions.
Strong understanding of how data can be stored, retrieved, and transmitted. Examples relevant to Rheaply include working with relational databases, application state, caching, search engines, events, and building/consuming RESTful APIs.
Proven ability in mentoring developers and supporting their professional growth.
Outstanding communication and collaboration skills, effective in liaising with both technical and non-technical stakeholders.
Preferred Qualifications
Experience working with AWS or comparable cloud providers. Primary AWS services we use include ECS, Lambda, RDS, S3, API Gateway, CloudFront, VPC, and IAM.
Experience with Lucene based search engines (OpenSearch, ElasticSearch).
Experience building public APIs and integrations with external applications.
Experience utilizing generative foundational models and services (our product leverages OpenAI).
Insight into Platform and DevOps processes, with exposure to tools like Okta, Datadog, Stripe, Terraform, GitHub Actions, and Metabase.
Rheaply's Core Values
We strive to provide the most seamless experience for our users, enabling our client organizations to achieve full utilization of their assets, thereby reducing procurement, storage, as well as environmental costs by keeping valuable resources in circulation. As a team, we pledge to execute our work in accordance with our seven Core Values
We Listen To and Delight Our Users

-- Our users are our most important stakeholders. We strive to provide the most seamless user experience and value to our users across client organizations. We do our best to have empathy for their problems and challenges. We listen to users' feedback and provide timely responses to questions and needs.

We Encourage Individual Team Member Growth, Innovation, And Happiness

-- Our people are our most valuable assets. Rheaply's success is dependent upon the collective drive, intelligence, curiosities and contributions of all of our team members. We care for the wellbeing of each team member and ensure that they have the support and mentorship they need to succeed at Rheaply and beyond.

We Value Transparency, Humility, and Open Communication

-- The key determinant to our successful market execution is our ability to communicate and share successes, learnings, insights, struggles, and solutions across our teams. At Rheaply, we strive to cultivate a culture of intelligence with humility. We care about hearing each member's voice and understanding their unique perspective.

We Care About Our Communities And The Environment

-- Rheaply is driven by the mission to reduce our environmental footprint and accelerate our transition to a circular economy. We strive to live by our mission of promoting environmental awareness and waste reduction in our decisions and actions at Rheaply and beyond.

We Promote A Collaborative Culture of Learning and Problem-Solving

-- Rheaply is committed to finding straightforward solutions to complex problems. We are constantly learning from each other, from our clients, and from our competitors. We strive to understand problems at the microscopic level and become industry experts in building, deploying, and iterating sustainable, circular solutions.

We Are Tenacious and We Own Our Work

-- At Rheaply, we are dedicated to enabling the transition to a more circular world. We are relentless about our mission and vision. We hold ourselves accountable for our words and actions, both internally and in the market.

We Strive To Be Helpful

-- We view all the work we do at Rheaply as daily, non-stop efforts to help and support each other, our clients, our users, our partners, and our shared environment.
Rheaply, Inc. is an equal opportunity employer. We do not discriminate on the basis of race, color, religion, gender, gender expression, age, national origin (ancestry), disability, marital status, sexual orientation, or military status, in any of our activities or operations. These activities include, but are not limited to, hiring and firing of staff, selection of volunteers and vendors, and provision of services. We are committed to providing an inclusive and welcoming environment for all members of our staff, clients, interns, volunteers, subcontractors.