DRE Licensed Mortgage Broker, California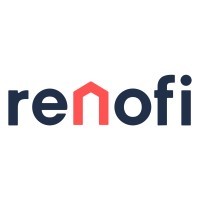 RenoFi
California, USA
Posted on Wednesday, April 12, 2023
As a licensed Real Estate Broker in California, you'll have the opportunity to originate the entire spectrum of mortgage loan products including our RenoFi home equity renovation loans. With a best-in-class product, and more borrowing power than most other lenders can offer, your job at RenoFi is to make it easy for our homeowners to say "YES." You'll be responsible for advising California homeowners on various renovation financing products and bringing together all the required pieces to help families finance their dream renovations faster. Production will come from a combination of self-sourced and company-generated leads.
A LITTLE BIT ABOUT YOU:
You're an experienced Real Estate Broker looking for an opportunity to break away from the archaic processes of the traditional mortgage world and join the leading fintech changing the game for the $300bn/yr home renovations market. You pride yourself on the way you go above and beyond to offer homeowners impeccable customer service, and you're fired up about the opportunity that exists in front of you today. You're eager to work with homeowners to understand their unique financial situations, needs, and objectives, while also educating and advising them on the RenoFi process and value, and guiding them through the mortgage loan pre-qualification and application process.
WHAT WE'RE LOOKING FOR:
Real Estate Broker License issued by the California Department of Real Estate or Real Estate Salesperson License with at least 2 years holding this license
Passing results on, or the ability to pass, the SAFE test
PREFERENCE WILL BE GIVEN TO CANDIDATES WITH:
MLO Endorsement
Experience performing and managing mortgage loan origination activities
WHAT YOU'LL BE DOING:
Engaging in mortgage loan origination activities by performing the following tasks: Collect and receive information necessary to process or underwrite mortgage loans; prepare documents in connection with mortgage loans; review documents for completeness and compliance; and perform other clerical and support services.
Talking with homeowners about potential loan options for their home renovation projects through calls, chats, and emails
Educating homeowners on the various loan products RenoFi offers to finance home renovation projects based on a review of the homeowner's circumstances
Recommending loan products to homeowners for their home renovation project
Receiving and reviewing mortgage loan pre-qualification and application information submitted by homeowners
Reviewing and approving any marketing solicitation material directed to California homeowners
Employment is contingent upon satisfactory completion of our pre-employment processes, which for this role will include the California Department of Real Estate-required background and credit checks, and a reference check.
Compensation commensurate with experience to include base plus commission.
We are committed to hiring and cultivating a diverse team. If you are uncertain about whether you meet our requirements, please apply anyway!
ABOUT US:
The demand for home renovations has never been stronger, yet, it's surprisingly difficult for a new homeowner to renovate. It can take a decade to build up enough home equity and savings to pay for a major renovation. As a result, recent homeowners do a lot of financially-suboptimal things to compensate like borrow from their 401k, rack up credit card debt, and use high-interest personal loans. Or they just live unhappily for years in a home that doesn't meet their family's needs.
But by completing a major renovation, homeowners are increasing the value of their home. Professional real estate investors leverage this After Renovation Value (ARV) to roll the increase in value into new properties all the time. But there hasn't been a great way for homeowners to take advantage of this. If homeowners had an ability to borrow against the ARV, they could increase their borrowing power up to 10x.
To meet this need, RenoFi created a platform that enables homeowners to borrow funds from RenoFi approved lenders in the form of the first home equity loan purpose-built for renovations! Unlike standard home equity loans, RenoFi Loans use the value of your home post-renovation which lets you borrow the most money at the best possible terms. RenoFi is creating a full suite of renovation loan products to better suit the needs of today's homeowners!
For homeowners, RenoFi makes it possible to renovate years earlier than might be otherwise feasible. For contractors, we empower the financing of renovations at the point of sale, reducing instances of scope reduction, and ensuring prompt payment. Our lender partners, most often credit unions, rely on RenoFi's platform to generate loans, create efficiencies, and grow membership. The lenders pay RenoFi for the new loans, which allows us to offer our services to homeowners for free. RenoFi is truly a win-win-win for everyone involved.
RenoFi is backed by some of the best startup investors in the world, including First Round Capital, NYCA Ventures, CMFG Ventures, and Canaan Partners.
WE ARE A GLOBALLY DISTRIBUTED TEAM
RenoFi has been built from the start as a fully distributed team with an intentional focus on growing a strong team and culture that spans timezones and nationalities.
Here's one fun example!
Please highlight any prior experience working remotely when applying. US or GMT-adjacent timezones will be prioritized.
RenoFi offers competitive cash and equity compensation. Some benefit offerings will vary from country to country. In the United States, we offer competitive health and retirement plans. All staff across the globe enjoy a flexible vacation policy.
READ MORE ABOUT RENOFI