Senior RF Control Systems Engineer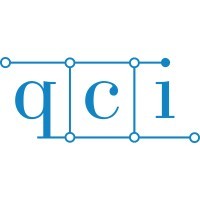 Quantum Circuits
Software Engineering
New Haven, CT, USA
Posted on Wednesday, July 19, 2023
Quantum Circuits, Inc. (QCI) is developing a full-stack quantum computing platform using superconducting devices and a modular, robust, and scalable architecture. QCI's mission is to build the first truly useful quantum computers.
Our novel approach to building quantum computers is based on technology developed over a decade of research at Yale University's world-class quantum labs. Our machines have built-in error correction, unique software features that enable lightning-fast algorithm execution, and multiple modes of operation to solve more algorithms than ever, all in one quantum computer.
So, why join QCI? You'll be working with the latest technology at our state-of-the-art facilities, where your curiosity, ingenuity, and initiative will thrive - you'll learn a ton by working with us and have a lot of fun doing it. We have a deep, fast-paced team that's passionate about building the best quantum computers in the world. Join us if you want to be at the forefront of the quantum revolution.
This position plays a critical role in the core mission of QCI: building scalable, high-performance quantum computers. Our quantum hardware is based on superconducting circuits that require specialized handling, microwave measurement, and data analysis. Our control systems include tightly integrated instrument control, real time feedback and low latency digital interconnects. Your work will have a direct impact on the performance of our quantum computers.
We are seeking a highly skilled and experienced Senior RF Control Systems Engineer to join our team. In this role, you will be responsible for designing, developing, and implementing control systems for RF control systems for deployment on our quantum hardware. You will be responsible for leading the design and development of RF control systems, including the selection of appropriate components, and the development of firmware and software. You will also be responsible for testing and verifying the performance of RF control systems, and for providing technical support to internal and external customers.
Key Responsibilities:
Design and develop RF control systems for use with our quantum control system for quantum computation. (2GHz to 12 GHz)
Select appropriate components and design RF control systems to meet specified performance requirements.
Develop firmware and software for RF control systems including instrument control, DSPs, and FPGAs.
Test and verify the performance of RF control systems to ensure they meet specified requirements.
Provide technical support to internal and external customers, including troubleshooting and problem resolution.
Collaborate with other team members and departments to ensure that RF control systems are integrated effectively into overall system designs.
Qualifications:
A minimum of 5 years of experience in RF control systems design and development.
Strong understanding of RF principles and techniques, including RF amplifiers, mixers, modulators, and demodulators.
Experience with microcontrollers, DSPs, and FPGAs, and the ability to develop firmware and software for these devices.
Strong problem-solving and troubleshooting skills.
Excellent communication and interpersonal skills.
Ability to work independently and as part of a team.
Quantum Circuits Inc. is an equal opportunity employer. All applicants will be considered for employment regardless of race, color, national origin, religion, sex, age, disability, sexual orientation, gender identity, veteran or disability status.