Assembly, Integration, and Test Engineer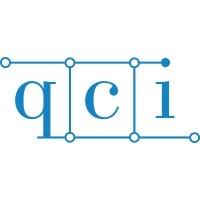 Quantum Circuits
Quality Assurance
New Haven, CT, USA
Posted on Tuesday, March 22, 2022
Quantum Circuits, Inc. (QCI) is developing a full-stack quantum computing platform using superconducting devices and a modular, robust, and scalable architecture. QCI's mission is to build the first truly useful quantum computers.
Our novel approach to building quantum computers is based on technology developed over a decade of research at Yale University's world-class quantum labs. Our machines have built-in error correction, unique software features that enable lightning-fast algorithm execution, and multiple modes of operation to solve more algorithms than ever, all in one quantum computer.
So, why join QCI? You'll be working with the latest technology at our state-of-the-art facilities, where your curiosity, ingenuity, and initiative will thrive - you'll learn a ton by working with us and have a lot of fun doing it. We have a deep, fast-paced team that's passionate about building the best quantum computers in the world. Join us if you want to be at the forefront of the quantum revolution.
This position plays a critical role in the core mission of QCI: building scalable, high-performance quantum computers. Quantum devices are superconducting circuits that require specialized handling, measurement, and analysis and your work will have a direct impact on the performance of the computer.
As a QCI AIT Engineer, here's what you'd be working on:
You will manage the assembly, screening, and preparation of the devices and perform initial testing. Assembly and testing of quantum devices including packaging of on-wafer superconducting circuits and related mechanical components
The integration of the device payload into a cryogenic fridge.
Generate plans for assembly, integration, and test activities.
Define a procedure to verify the assembly process and payload connectivity.
Coordinate and execute the test plans and procedures against schedule.
Engage with a cross-functional team to support any debugging activity.
Generate documentation to ensure full traceability of all assembled devices from production to assembly.
Development of future computer subsystems with the physicist, mechanical and electrical teams. Create innovative assembly techniques for robustness, performance, and repeatability.
Maintenance and tuning of equipment used while performing responsibilities.
What we're looking for from you Requirements:
Experience handling, measuring and assembling sensitive
Prior experience with some or all of the following equipment: probing stations, optical microscopes, wirebonders, or sonicators.
Experience in a laboratory environment or highly complex system integration.
Ability to closely follow standard operating procedures.
Extremely careful and detail oriented.
Highly motivated and eager to learn and develop innovative techniques and procedures.
Great communication skills and ability to work with a cross-section of technicians, engineers, and scientists.
Preferred
Experience using clean room equipment.
Experience with satellite assembly, radar systems, or aviation engines
Experience with RF systems
Engineering or physics background.
Experience handling devices made in nanofabrication facilities: superconducting circuits, integrated circuits, or semiconductors.
Quantum Circuits Inc. is an equal opportunity employer. All applicants will be considered for employment regardless of race, color, national origin, religion, sex, age, disability, sexual orientation, gender identity, veteran, or disability status.