Senior Customer Success Manager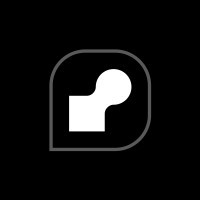 nTopology
Customer Service, Sales & Business Development
Remote · New York, NY, USA
Posted on Tuesday, October 24, 2023
About Us:
At nTop, we are passionate about building next-generation engineering solutions. We enable the most innovative engineering companies in the world to transform how they develop, test, and manufacture better products faster. Our software has been used to engineer mission-critical satellites, deliver stronger and lighter medical devices for patients in need, and allow engineers to create complex, high-performance products never before possible. And our technology enables companies to fully utilize advanced manufacturing methods like 3D Printing.
If a fast-paced, collaborative and high-performing environment excites you, we'd love for you to join us. We are looking to add smart ambitious teammates who are passionate about problem-solving and passionate about technology.
Overview:
We are looking for a passionate Senior Customer Success Manager to support our team and help drive value for our customers by providing strategic consultation for leveraging nTopo platform and its applications (use cases). This role will be responsible for supporting the entire customer journey, mitigating roadblocks for adoption, and for evaluating customer health in order to effectively support GTM revenue goals. This role will also work collaboratively with Sales, Solutions Engineering, Applications Engineering, Product, and other departments to help drive the voice of the customer into everything we do at nTop.
This role reports to the Customer Success team manager for North America.
What You'll Do:
Work as a strategic advisor to your customer providing them with guidance and resources they need to realize both their technical and business goals
Own a book of business and ensure customer goals and success criteria are established and executed against in order to provide risk and growth opportunities 2+ quarters out
Partner with Sales to effectively execute against the risk and growth opportunities identified
Develop actionable risk and growth plans that support the achievement of our net retention goals, including internal account plans and weekly forecasts
Proactively drive customers' applications through from concept to value, and ensure that customer feedback is proactively provided to R&D in order to support VOC & roadmap initiatives
Responsible for executing Business Reviews with customers, including proactively working with internal and external (Customer) stakeholders to ensure that we're developing content that supports value-based conversations
Develop and run customer kickoffs, training & implementation plans, and work with collaboratively with our Onboarding Engineering Team to ensure that customer onboarding plans deliver on initial technical goals in less than 90 days
Collaborate with Solutions Engineers to ensure that Customers have the expertise they need to execute against their applications goals, and proactively address blockers and technical challenges
Coach users on general nTop best practices (notebook management, file sharing, data types and common pitfalls) to create healthy adoption
Collaborate with Solutions Engineers to ensure that we're creating valuable workflows & application solutions that deliver on Customers' business goals
Prioritize the building of Champions to ensure self-sustaining adoption at growing account
Help customers explore, illustrate, and measure their design problems or opportunities, and advise on nTop solutions that address them
Serve as the main point of contact to customers and liaison between customers and the rest of the nTopology teams
Serve as an expert to your customers as it relates to nTopology applications and industry best practices
Lead planning meetings including presenting software updates and their relevance to customer applications, application (use case) review, as well as high-level best practices consultation & prudent delegation of follow-ups internally and externally
Seek relationships with key/influential customer commercial stakeholders including engineering management, IT, and program management
Support Sales in navigating customer organization to uncover additional nTopology applications across new teams & groups
Leverage tools and automation in order to track and manage customer health and establish required touchpoints with customers
Who You Are:
5+ years experience working in a Customer Success, Account Management, Client Services or other similarly customer-centric role
You have 3+ years experience in managing Fortune 500 companies, and demonstrated experience in building key relationships at these accounts
You have demonstrated experience in executing Renewals/Retention Playbooks in a way that enables you to achieve quarterly revenue targets, including bringing learnings back to the business
A background and passion for advocating on behalf of your customers, including having the ability to bring the right internal and external resources together in order to effectively solve or address a customer opportunity or challenge
The ability to act with a high level of autonomy, you will be expected to take full ownership of your book of business and make key decisions that drive critical customer outcomes; including deciding when to include our executive team or c-suite in customer escalations, how to de-risk or de-escalate customer issues and conflict and advocating to internal teams including sales, solutions engineering, etc.
You are familiar with tools within Sales & Customer Success tech stacks - Salesforce, Catalyst, Tableau, etc.
Strong analytical skills, with the ability to translate customer health data into insights
Exceptional communication skills (written and verbal), highly organized, collaborative and detail oriented
Strong PowerPoint and presentation skills
Empathetic towards customers and colleagues, with the desire to achieve a common goal
Results-driven mentality, with a bias for speed and action
Comfortable in a startup environment where people move quickly and wear many hats in a dynamic setting
It's A Plus If You Also Have These:
Working knowledge of additive manufacturing and other advanced manufacturing techniques within A&D, Automotive, Medical or Consumer industries.
Strong understanding of engineering software (CAD, CAE, CAM) and experience in a technical environment
Previous experience with nTopology as a software
STEM degree such as mechanical engineering
Engineering and CAD software experience such as Solidworks, Catia, Abaqus, Ansys, Matlab
Experience with coding and programming
Project management experience
At this time, nTop can only hire US employees who reside in the following states:
California, Connecticut, Colorado, Florida, Georgia, Illinois, Massachusetts, Maryland, Michigan, Minnesota, Nevada, New Hampshire, New Jersey, New York, North Carolina, Ohio, Pennsylvania, South Carolina, Tennessee, Texas, Utah, Virginia, Washington
nTop is proud to be an Equal Employment Opportunity employer. We do not discriminate based upon race, religion, color, national origin, gender (including pregnancy, childbirth, or related medical conditions), sexual orientation, gender identity, gender expression, age, status as a protected veteran, status as an individual with a disability, or other applicable legally protected characteristics. nTop is committed to working with and providing reasonable accommodations to applicants with physical and mental disabilities. To protect our team, our customers, and our loved ones, all nTop employees must be vaccinated against COVID-19.
For more information on how we handle and store data, please view our
Privacy Policy
.