Director, Product Marketing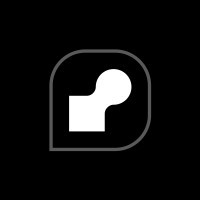 nTopology
Marketing & Communications, Product, Sales & Business Development
Remote · New York, NY, USA
Posted on Wednesday, October 11, 2023
About Us:
At nTop, we are passionate about building next-generation engineering solutions. We enable the most innovative engineering companies in the world to transform how they develop, test, and manufacture better products faster. Our software has been used to engineer mission-critical satellites, deliver stronger and lighter medical devices for patients in need, and allow engineers to create complex, high-performance products never before possible. And our technology enables companies to fully utilize advanced manufacturing methods like 3D Printing.
If a fast-paced, collaborative and high-performing environment excites you, we'd love for you to join us. We are looking to add smart ambitious teammates who are passionate about problem-solving and passionate about technology.
Overview:
nTop is hiring a Product Marketing Director to play a critical and strategic role in driving growth by connecting our offerings with our customers' needs. This is an exciting opportunity to impact nTopology's growth and guide users and buyers through their journey to adopt nTop within their organizations.
We're seeking a natural storyteller who will build messaging and positioning for each stage of the customer journey. You'll partner closely with the go-to-market and product teams to draft and validate messaging and help focus our strategies on our most important customer needs. You'll help define customer facing messaging (used in ads, social, website, emails & our product) and help users understand what nTop is, and how it can transform the way that they design complex products.
You have a passion for navigating ambiguity, crafting messaging, driving clarity, and influencing strategy. You demonstrate a collaborative spirit, strong leadership, storytelling, and interpersonal and analytical skills. You know how to adapt quickly, optimize for learning at every step, and evaluate tradeoffs.
Responsibilities:
Deeply understand the audience and experience of users and buyers for nTopology and be able to comprehend and document key customer pain points.
Own the product launch process at nTop working closely with the product and go-to-market teams
Partner with Product, Sales, and Marketing leaders to identify user and buyer pain points and develop launch plans and messaging
Develop customer segmentation and targeting
Develop messaging and positioning that describes the value of nTopology for each customer segment
Validate and iterate on messaging through research and experimentation
Partner with product and the rest of the marketing team to operationalize and test new messaging across all touchpoints in the user journey
Identify content or education gaps and develop assets to fill those gaps and tell a cohesive story
Build and deliver sales content across the sales cycle, including presentations, white papers, data sheets, demos, and more
Requirements:
5+ years of relevant experience in product marketing to an engineering audience in a B2B SaaS environment
Deep empathy for our audience of engineers and executives in the design, engineering and manufacturing space.
Experience working closely with sales, product and marketing organizations and interacting with customers.
Outstanding written and verbal communication skills: you have experience simplifying complex, abstract concepts into simple and easy to understand narratives
Strong analytical skills
Test & learn mentality, lean on data and experimentation to make decisions and inform strategies
Thrive in cross-functional environments and in rallying different teams around a shared goal
Be forward-thinking, well organized, and have an obsession for detail
Passionate about the nTopology brand and product
BA/BS degree, engineering background a plus
Budget: $144,000-$162,000 annually plus equity
At this time, nTop can only hire US employees who reside in the following states:
California, Connecticut, Colorado, Florida, Georgia, Illinois, Massachusetts, Maryland, Michigan, Minnesota, Nevada, New Hampshire, New Jersey, New York, North Carolina, Ohio, Pennsylvania, Rhode Island, South Carolina, Tennessee, Texas, Utah, Virginia, Washington
nTop is proud to be an Equal Employment Opportunity employer. We do not discriminate based upon race, religion, color, national origin, gender (including pregnancy, childbirth, or related medical conditions), sexual orientation, gender identity, gender expression, age, status as a protected veteran, status as an individual with a disability, or other applicable legally protected characteristics. nTop is committed to working with and providing reasonable accommodations to applicants with physical and mental disabilities. To protect our team, our customers, and our loved ones, all nTop employees must be vaccinated against COVID-19.
For more information on how we handle and store data, please view our
Privacy Policy
.