Sales Development Representative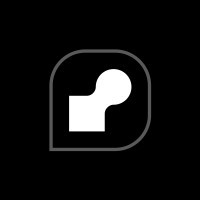 nTopology
Sales & Business Development
Remote · New York, NY, USA
Posted on Tuesday, October 10, 2023
About Us:
At nTop, we are passionate about building next-generation engineering solutions. We enable the most innovative engineering companies in the world to transform how they develop, test, and manufacture better products faster. Our software has been used to engineer mission-critical satellites, deliver stronger and lighter medical devices for patients in need, and allow engineers to create complex, high-performance products never before possible. And our technology enables companies to fully utilize advanced manufacturing methods like 3D Printing.
If a fast-paced, collaborative and high-performing environment excites you, we'd love for you to join us. We are looking to add smart ambitious teammates who are passionate about problem-solving and passionate about technology.
As a Sales Development Representative at nTop, you will play a critical role in generating new business opportunities for our groundbreaking design software. You will be working closely with the Account Executive team to research and build a targeted list of new potential customers as well as discover business expansion opportunities within our current clientele.
You will be part of a Sales Development Team that is filled with high-energy, self-motivated, and adaptable team members. At nTop we believe in promoting from within and with our current growth plans and the acceleration we're seeing in our business, strong performance in this role can lead to upward mobility within the Sales organization.
This role reports to the SDR Manager.
What you'll do:
Prospect and Identify Leads: Conduct thorough research to identify potential customers within our target markets. Utilize various tools like; Salesforce, Salesloft, ZoomInfo and LinkedIn Sales Navigator and resources to build a pipeline of qualified prospects.
Outreach and Engagement: Initiate outreach to prospects via email, Zoom calls, phone calls, and social media to introduce nTop's innovative solutions and understand their specific needs.
Qualification: Qualify inbound and outbound leads by asking MEDDPICC style questions to determine their challenges, goals, and fit with our software offerings.
Meeting Setting: Collaborate closely with our Account Executives to schedule meetings with qualified opportunities to fuel the sales pipeline.
Quota Attainment: Consistently meet and exceed monthly meeting quotas. Develop and execute strategies to ensure quota attainment and contribute to nTop's pipeline goals.
Reporting and Forecasting: Provide weekly reports on your activities, lead status, and conversion rates to support our continuous improvement efforts. Analyze data and work closely with the SDR Manager to provide accurate meeting forecasts based on your lead generation efforts.
CRM Management: Maintain accurate and up-to-date records of all interactions with Opportunities and Accounts in Salesforce, Salesloft, and Chorus.
Market Insights: Stay informed about industry trends, competitive products, and emerging technologies to effectively communicate the value of nTop's solutions.
Who you are:
Exceptional communication and interpersonal skills
Proficiency in Salesforce, Salesloft, Zoominfo, LinkedIn Sales Navigator, or other similar sales tools
Ability to collaborate effectively in a team and adapt to a dynamic environment
Strong organizational skills and meticulous attention to detail
9-12 months of prior B2B SDR/BDR or sales experience, with a track record of achieving or exceeding quotas
Undergone sales methodology training such as MEDDIC/MEDDPICC, Sandler, etc.
Proven track record of working strategically with both Marketing and Sales
Preferred Qualifications:
Bachelor's degree in Mechanical Engineering, Business or related areas
Experience in additive manufacturing, including knowledge of industry terminology, processes, and technologies
Fluent speaking German, Spanish, or French is a significant plus
Budget: $60,000 a year + $21k variable opportunity (no cap!)
At this time, nTop can only hire US employees who reside in the following states:
California, Connecticut, Colorado, Florida, Georgia, Illinois, Massachusetts, Maryland, Michigan, Minnesota, Nevada, New Hampshire, New Jersey, New York, North Carolina, Ohio, Pennsylvania, Rhode Island, South Carolina, Tennessee, Texas, Utah, Virginia, Washington
nTop is proud to be an Equal Employment Opportunity employer. We do not discriminate based upon race, religion, color, national origin, gender (including pregnancy, childbirth, or related medical conditions), sexual orientation, gender identity, gender expression, age, status as a protected veteran, status as an individual with a disability, or other applicable legally protected characteristics. nTop is committed to working with and providing reasonable accommodations to applicants with physical and mental disabilities. To protect our team, our customers, and our loved ones, all nTop employees must be vaccinated against COVID-19.
For more information on how we handle and store data, please view our
Privacy Policy
.