Counsel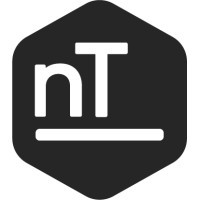 nTopology
Legal
New York, NY, USA
Posted on Wednesday, May 24, 2023
About Us:
At nTop, we are passionate about building next-generation engineering solutions. We enable the most innovative engineering companies in the world to transform how they develop, test, and manufacture better products faster. Our software has been used to engineer mission-critical satellites, deliver stronger and lighter medical devices for patients in need, and allow engineers to create complex, high-performance products never before possible. And our technology enables companies to fully utilize advanced manufacturing methods like 3D Printing.
If a fast-paced, collaborative and high-performing environment excites you, we'd love for you to join us. We are looking to add smart ambitious teammates who are passionate about problem-solving and passionate about technology.
Does this sound like you? nTopology is hiring a Corporate Counsel. The Counsel will be a part of a small, but critical, legal team. This role will be responsible for providing hands-on, proactive and practical legal advice on a wide range of strategic initiatives, supporting Sales, Customer Success, Marketing, Finance and various other groups within nTopology. The right candidate will enjoy the challenge of dealing with multiple stakeholders, reconciling competing needs and managing through complexity to drive change in a responsible and efficient manner.
This role reports to the General Counsel.
What You'll Do
Provide day-to-day support to the company's senior legal personnel as well as our Sales, Marketing, Customer Success, People Teams, and more. Prepare, analyze, and counsel on a wide range of commercial agreements, including technology licensing, intellectual property, marketing support, and customer procurement documents. Collaborate with various stakeholders to build nTopology's corporate governance structure, contribute to the creation and formalization of legal processes, and advise on a wide range of issues specific to a fast-growing organization. This role is an opportunity to grow your experience by working with a wide array of company stakeholders on various, complex and critical issues.
You Will:
Develop, improve and implement ongoing and new internal legal processes.
Track, prioritize and manage all incoming requests to the legal team.
Be a legal advisor to teams across nTopology, including Sales, Customer Success, Marketing, HR, etc.
Review, draft and manage NDAs, license agreements, customer onboarding and procurement documents and other vendor agreements.
Collaborate and communicate regularly with internal stakeholders.
Track regulatory developments and provide regular updates to senior members of the legal team to effectively manage risk.
Develop and maintain expert and current knowledge on new developments and legal guidance relevant to our business, product and technology.
As a legal generalist, assist with general administrative, commercial, risk management, HR matters and special projects as needed.
You Are Someone Who Is/Has:
A J.D. degree from an ABA accredited law school, preferably with a strong academic record.
A current license to practice law in the state of New York or ability to practice as in-house counsel in New York.
2-4 years of relevant legal experience (e.g., law firms advising fast-growing clients, in-house at a technology or an engineering company, etc.).
Process-oriented, organized, and able to understand, interpret and clearly explain legal principles to non-legal internal stakeholders.
Strong business acumen with an understanding of the nexus between legal and business risks.
Open to being creative and flexible in completing challenging projects. Excellent communication – verbal and written – skills and strong problem-solving skills, along with a good sense of humor (all a must).
Negotiation experience with software and technology sales transactions, business development, professional services, and procurement transactions, including inbound and outbound technology licensing (all a plus).
Experience with contract management, corporate governance, information security, and compliance (all a plus).Experience with Microsoft Office, Google Suite & Adobe.
Experience with legal research and contract management software is a plus.
You Will Be Exposed To:
A multifaceted and challenging legal career with a high degree of responsibility.
A broad spectrum of legal experiences with a cutting-edge, fast-growing company.
A modern work environment, and a collaborative and dedicated group of colleagues who look forward to working together as a team to accomplish our goals.
The chance to work on some of the most challenging, relevant legal issues in tech.
nTop is proud to be an Equal Employment Opportunity employer. We do not discriminate based upon race, religion, color, national origin, gender (including pregnancy, childbirth, or related medical conditions), sexual orientation, gender identity, gender expression, age, status as a protected veteran, status as an individual with a disability, or other applicable legally protected characteristics. nTop is committed to working with and providing reasonable accommodations to applicants with physical and mental disabilities. To protect our team, our customers, and our loved ones, all nTop employees must be vaccinated against COVID-19.
You will work out of one of the following locations:
Remote: California, Connecticut, Colorado, Florida, Georgia, Illinois, Massachusetts, Maryland, Michigan, Minnesota, Nevada, New Hampshire, New Jersey, New York, North Carolina, Ohio, Pennsylvania, Rhode Island, South Carolina, Tennessee, Texas, Utah, Virginia, Washington