Senior Software Engineer, Developer Experience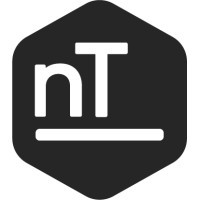 nTopology
Software Engineering
New York, NY, USA · Remote
Posted on Wednesday, May 17, 2023
About Us:
At nTop, we are passionate about building next-generation engineering solutions. We enable the most innovative engineering companies in the world to transform how they develop, test, and manufacture better products faster. Our software has been used to engineer mission-critical satellites, deliver stronger and lighter medical devices for patients in need, and allow engineers to create complex, high-performance products never before possible. And our technology enables companies to fully utilize advanced manufacturing methods like 3D Printing.
If a fast-paced, collaborative and high-performing environment excites you, we'd love for you to join us. We are looking to add smart ambitious teammates who are passionate about problem-solving and passionate about technology.
The Developer Experience team at nTopology is looking for a skilled Senior Software Engineer to help us improve overall engineering performance through architectural improvements, core framework development, engineering tooling, process automation and CI/CD pipelines. These projects are complex and challenging and provide the opportunity to work with sophisticated tools and
technologies.To
succeed in this role, you must be able to learn and adapt quickly and collaborate with other engineers to deliver solutions. Among other things, you'll be responsible for application architecture, re-architecting core components, and building developer tools to improve the developer experience.
What You'll Do
Investigate and develop solutions and tools to improve our software engineering team's productivity
Automate time consuming operations though a combination of scripting, automation tools and CI/CD pipelines
Advance and promote software engineering best practices and processes
Improve our C++ codebase by re-architecting core components
Contribute to and document the technical direction and architectural vision
Continuously assess and evolve technology and core components
Collaborate with engineers and managers across the organization to understand and solve technical challenges
Write well-designed and testable code, tests, and test plans
Integrate software components into a fully functional software system
Troubleshoot, debug and upgrade existing systems
Lead technical initiatives by authoring efficient architectures to satisfy requirements, implementing solutions, documenting relevant information, and enabling team mates to contribute and participate
Who You Are
5+ years of professional experience as a software engineer
3+ years of professional experience developing native applications in C++. Alternatively, 3+ years of experience developing native mobile applications (e.g. iOS applications using Swift), OR 5+ years of experience developing embedded software development and testing.
1 year of professional experience with a general purpose scripting language like Python
Bachelor's degree in Computer Science, Engineering or relevant field (or equivalent work experience)
Excellent written and spoken communication skills in English
It's a Plus If You Have
C++14/17 experience (smart pointers, RAII, etc)
Experience with multi-platform build systems
Experience in CI/CD systems like Jenkins
Experience with test-driven development
Experience with infrastructure as code in AWS, Azure, or Google Cloud Platform
nTop is proud to be an Equal Employment Opportunity employer. We do not discriminate based upon race, religion, color, national origin, gender (including pregnancy, childbirth, or related medical conditions), sexual orientation, gender identity, gender expression, age, status as a protected veteran, status as an individual with a disability, or other applicable legally protected characteristics. nTop is committed to working with and providing reasonable accommodations to applicants with physical and mental disabilities. To protect our team, our customers, and our loved ones, all nTop employees must be vaccinated against COVID-19.
You will work out of one of the following locations:
Remote: California, Connecticut, Colorado, Florida, Georgia, Illinois, Massachusetts, Maryland, Michigan, Minnesota, Nevada, New Hampshire, New Jersey, New York, North Carolina, Ohio, Pennsylvania, Rhode Island, South Carolina, Tennessee, Texas, Utah, Virginia, Washington