VP, Marketing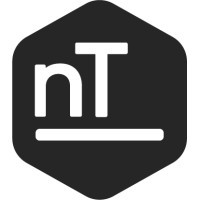 nTopology
Marketing & Communications
New York, NY, USA
Posted on Tuesday, May 2, 2023
About Us:
At nTopology, we are passionate about building next-generation engineering solutions. We enable the most innovative engineering companies in the world to transform how they develop, test, and manufacture better products faster. Our software has been used to engineer mission-critical satellites, deliver stronger and lighter medical devices for patients in need, and allow engineers to create complex, high-performance products never before possible. And our technology enables companies to fully utilize advanced manufacturing methods like 3D Printing.
If a fast-paced, collaborative and high-performing environment excites you, we'd love for you to join us. We are looking to add smart ambitious teammates who are passionate about problem-solving and passionate about technology.
Reporting to the COO, the VP of Marketing will be a key member of the nTop executive team and will own end to end marketing strategy and execution including digital marketing, campaign management, sales development, branding, content, corporate marketing, and product marketing.
This hire will work closely with nTop's sales leadership to collaborate on programs and develop integrated marketing campaigns. The candidate hired for this role should have experience marketing a technical B2B SaaS solution to a variety of different personas in a high-growth environment.
The successful candidate will have a track record as a senior executive in a high-growth environment, and demonstrates the ability to help rapidly scale revenue/ drive customer acquisition.
What You'll Do
Provide guidance/ oversight to a variety of different functions within the marketing team, including but not limited to demand generation, product marketing, customer marketing, sales development, and branding/messaging.
Lead Marketing's strategic vision and support tactical execution to enhance revenue growth.
Offer a strong point of view as a key member of the senior executive team, using dashboards, reports, and other relevant data points to guide fellow leaders.
Partner closely with both executives and colleagues from other teams internally, such as Sales, Product, and Customer Success.
Display ownership and accountability for a wide variety of high impact marketing projects across Demand Generation, Content Marketing, and Brand.
Build and scale a Product Marketing function to optimize our groundbreaking technology's positioning in the market, support new releases, and deepen our understanding of our customers' needs.
Enhance nTop's brand with the existing customer base while in turn taking the product to a much larger audience. Continue to refine the strategic market positioning and messaging both internally and externally.
Manage the P&L for the Marketing org, with a mindset of ROI, impact, team optimization and organizational efficiency.
Who You Are
10+ years of well-rounded marketing leadership experience, ideally having scaled a successful, high-growth marketing team.
Ability to set high but reachable goals (most urgently in demand generation), clearly communicate those goals to employees and then infuse the team with a sense of purpose and urgency in attainment of those goals.
Experience with a high growth organization, and the necessary sense of agility and urgency. We are looking to hire a leader who embodies nTop's passionate, collaborative, and growth-oriented values.
Proven track record of generating strong product demand through a diverse set of channels e.g., offline (partners, events etc.) and digital channels (email, paid and organic search, SEM, SEO, multi-touch attribution, display media, social, community, and distributed content marketing).
Experience building a new branch of an existing marketing team from scratch (ideally in Product Marketing)
Prior success executing Account Based land-and-expand programs from the individual user to the department/company, ranging from Commercial to Enterprise.
Experience with ecosystem/community development and management to individual/end users that results in powerful/ measurable advocacy, referrals and word of mouth demand.
Ability to manage budgets effectively, setting up metrics, and improving GTM processes.
nTopology is proud to be an Equal Employment Opportunity employer. We do not discriminate based upon race, religion, color, national origin, gender (including pregnancy, childbirth, or related medical conditions), sexual orientation, gender identity, gender expression, age, status as a protected veteran, status as an individual with a disability, or other applicable legally protected characteristics. nTopology is committed to working with and providing reasonable accommodations to applicants with physical and mental disabilities. To protect our team, our customers, and our loved ones, all nTopology employees must be vaccinated against COVID-19.
You will work out of one of the following locations:
Remote: California, Connecticut, Colorado, Florida, Georgia, Illinois, Massachusetts, Maryland, Michigan, Minnesota, Nevada, New Hampshire, New Jersey, New York, North Carolina, Ohio, Pennsylvania, Rhode Island, South Carolina, Texas, Utah, Virginia, Washington