Manager, Professional Services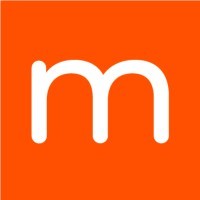 Mindtickle
Sales & Business Development
California, USA
Posted on Thursday, May 11, 2023
About Us
Mindtickle provides a comprehensive, data-driven solution for sales readiness and enablement that fuels revenue growth and brand value for dozens of Fortune 500 and Global 2000 companies and hundreds of the world's most recognized companies across technology, life sciences, financial services, manufacturing, and service sectors.
With purpose-built applications, proven methodologies, and best practices designed to drive effective sales onboarding and ongoing readiness, mindtickle enables company leaders and sellers to continually assess, diagnose and develop the knowledge, skills, and behaviors required to engage customers and drive growth effectively. We are funded by great investors, like – Softbank, Canaan partners, NEA, Accel Partners, and others.
MindTickle's, Inc. has an opening for a Manager, Professional Services in San Francisco, CA. Job responsibilities will include the following:
Lead the team in designing & implementing solutions including understanding business needs for current and potential customers with available product capabilities and technical services.
Configure MindTickle platform, set up integrations with external systems such as CRMs (Salesforce) & HRMS (Workday), and deploy user management & reporting workflows using tools like Azure Active Directory/OKTA.
Oversee Technical Services team to ensure timely and high-quality delivery of technical services, throughout a customer's lifecycle. Leverage technologies like oData, RegEx, PL/SQL, SFTP, HTML and XML.
Help the Technical Services team define the scope for complex projects and validate them with clients & MindTickle's professional services team.
Provide management oversight on program support throughout the subscription, based on the services purchased.
Providing product implementation support for Program Managers.
Running project kick-off, planning, post-launch, and final project review meetings.
Advise the team on best practices and guidelines.
Advise pre-sales motions by sharing implementation strategies and best practices with prospective customers.
Supporting our Customer Success Managers in account management, planning, and business reviews.
Advice on how to effectively migrate content from Content Management Systems (Box, Google drive, Sharepoint, Dropbox).
Lead end-to-end deployment (conceptualization to production) for MindTickle's largest and most strategic customers including monitoring and tracking the deployment milestones and deliverables.
Serve as a Subject Matter Expert (SME) for MindTickle's product capabilities and solutions across diverse use cases. Provide consultation to internal teams and customers, as required.
Liaise with the product team to represent customer trends by leveraging technologies like JIRA, Confluence, and other Atlassian product suite for roadmap consideration.
Identify risks, visualize upstream & downstream dependencies, help unblock challenges.
Collaborate with department heads of design, engineering, and QA teams closely to ensure timely delivery and high-quality execution.
Advise C-suite and department leaders on usage and adoption insights for their enablement platforms using tools like Microsoft Power BI, Tableau and Jasper Reports.
Identify, review and select vendors/partners required to enhance product capabilities.
Collaborate with the Chief Technology Officer, VP Customer Success, VP Professional Services to identify talent gaps and conduct interview sessions of potential candidates for the team.
Recruit, hire, train and supervise team members.
Requirements:
Bachelor's degree or foreign academic equivalent in Computer Science and Engineering, Computer Science, Electronic/Electrical Engineering, Business Administration, or a related field and 5 years of progressive, post-baccalaureate experience in IT/Software professional positions or related occupations, to include 2 years working with SFTP, XML, PL/SQL, RegEX, Jasper Reports, JIRA, Confluence, and Atlassian product suite, HTML.
Salary Offered: $160,000 - $180,000 a year
Our Culture
As an organization, it's our priority to create a highly engaging and rewarding workplace. We offer tons of awesome perks, great learning opportunities & growth.
Our culture reflects the globally diverse backgrounds of our employees along with our commitment to our customers, each other, and a passion for excellence.
To know more about us, feel free to go through these videos:
To view more videos, please access the below-mentioned link:
Mindtickle is proud to be an Equal Opportunity Employer
All qualified applicants will receive consideration for employment without regard to race, color, religion, sex, national origin, disability, protected veteran status, or any other characteristic protected by law.
Your Right to Work - In compliance with applicable laws, all persons hired will be required to verify identity and eligibility to work in the respective work locations and to complete the required employment eligibility verification document form upon hire.