Data Annotator (Consultant)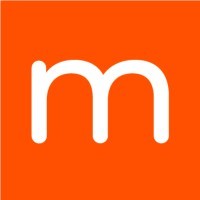 Mindtickle
IT
Pune, Maharashtra, India
Posted on Tuesday, May 2, 2023
About Us
Mindtickle provides a comprehensive, data-driven solution for sales readiness and enablement that fuels revenue growth and brand value for dozens of Fortune 500 and Global 2000 companies and hundreds of the world's most recognized companies across technology, life sciences, financial services, manufacturing, and service sectors.
With purpose-built applications, proven methodologies, and best practices designed to drive effective sales onboarding and ongoing readiness, mindtickle enables company leaders and sellers to continually assess, diagnose and develop the knowledge, skills, and behaviors required to engage customers and drive growth effectively. We are funded by great investors, like – Softbank, Canaan partners, NEA, Accel Partners, and others.
We are looking for a skilled and detail-oriented Data Annotator to join our team. The ideal candidate will have 1-2 years of experience in data annotation, data labeling, or related fields. As a Data Annotator, you will be responsible for labeling and annotating data accurately, efficiently, and consistently to support machine learning algorithms.
Skills Required:
Strong experience & comfortable in handling huge data are preferred.
The Data Annotator must have a passion for data, efficiency, and accuracy.
Proficient in International English language especially American & British English.
Should be able to follow various American accents.
Curious, motivated and has a strong sense of work ethic.
Need to have proven critical-thinking skills.
Proficient in Microsoft Office (Excel, Word, PowerPoint) and Google Drive (Sheets, Slides, Doc)Experience in the OCR process is an advantage.
Attention to detail.
Work experience in editing PDF files is an advantage.
Good communication skills and ability to work both in a team environment and independently.
Responsibilities:
Will be helping us in anonymizing and annotating data.
Ensure the highest standards of discipline set as per the compliance standards.
Help aggregate, clean, and organize data for Machine Learning applications.
Engage in the accurate and efficient annotation of data (image/text).
Provide feedback and report bugs and issues regarding the annotation software to the ML team.
Reviewing, updating & analyzing annotations created in regular intervals.
Defect logging, tracking and verification.
Working closely with ML Specialist & Leads to support the Model Development Process.
Tagging and annotating large volumes of documents to serve as input for the Machine Learning team.
Enrich text [Predominantly] & Image data.
Qualifications and Abilities:
Any Professional Degree.
Preferred 1 - 2 years of experience in Data Annotation roles.
Ability to work independently & learn tasks from written instructions or minimal discussion.
Please note that this job offer is for a contractual position for 6 months.
Our Culture
As an organization, it's our priority to create a highly engaging and rewarding workplace. We offer tons of awesome perks, great learning opportunities & growth.
Our culture reflects the globally diverse backgrounds of our employees along with our commitment to our customers, each other, and a passion for excellence.
To know more about us, feel free to go through these videos:
To view more videos, please access the below-mentioned link:
Mindtickle is proud to be an Equal Opportunity Employer
All qualified applicants will receive consideration for employment without regard to race, color, religion, sex, national origin, disability, protected veteran status, or any other characteristic protected by law.
Your Right to Work - In compliance with applicable laws, all persons hired will be required to verify identity and eligibility to work in the respective work locations and to complete the required employment eligibility verification document form upon hire.