Customer Success Manager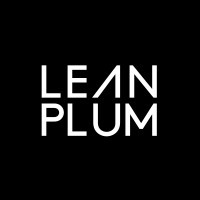 Leanplum
Administration
Delhi, India
Posted on Wednesday, May 17, 2023
About the Role:
As a Customer Success Manager you will be responsible for providing complete support to the CleverTap customers on value realization, solution engineering and product adoption with the customer's system, retain and grow CleverTap business by effective customer success management.
What will you do:
- Drive the product adoption to help customer achieve their business outcomes and realize value (build Success Plans)
- Develop an intimate understanding of your customers' businesses, conduct health checks
- Develop a network of champions within each account through education, coaching, and strong influencing skills
- Represent to our customers as a trusted advisor, advocate and marketing thought leader/subject-matter-expert, conduct regular executive business reviews
- Collaborate with customers to develop, launch, and manage marketing campaigns focused on engagement and revenue goals
- Be an expert on trends and best practices for digital marketing and analytics
- Enlighten our customers with insights gleaned from their own data and industry trends
- Ensure customers get maximum value from CleverTap by leveraging full platform functionality
- Liaison between your customers and all the internal teams
- Handle customer concerns with confidence, putting them at ease.
What we are looking for?
Must have:
- Graduation- B.E (Any stream) / B.Sc (IT)
- Overall 4-6 years experience and 2-3 years Customer Success Manager or Account Manager experience, preference for marketing, agency, or consulting experience
- Strong technical aptitude. Can confidently project manage a technical project with many moving pieces
Good to have:
- Experience in SaaS
- Post-Graduation- MBA – Marketing, PGDM, Diploma courses in Digital Marketing
Measures of Success:
- NPS
- Retention rate
- Product adoption - breadth and depth
Who you will report to: Associate Director - Customer Success
Why join us?
- Be a part of a global growth stage startup
- Work in a fast-paced, dynamic environment where your contribution matters
- You are passionate about technology and its impact on the high growth mobile technology space
- Innovate at scale, with learning opportunities
What is working at CleverTap like?
- Be a part of a global category creator - hyper growth B2B SaaS startup
- Work in a fast-paced, dynamic environment where your contribution matters
- Work, performance and results are real sources of happiness in addition to the fun of working with and celebrating success with an exceptionally talented team
- Accountability and driving outcomes is the key to success
- Your career here is limited by you and nothing else
- Teamwork trumps individual success
- You are passionate about experience technology and its impact on enabling growth
- Innovate at scale, with learning opportunities and having fun along the way!
About the Function:
Customer Success Management is a Life Time Value (LTV) relationship with customers. A customer success manager (CSM) is assigned to every customer from the day the contract with the customer starts. A CSM works with customers to ensure they're receiving the support needed to achieve their goals.
We are a team of Growth Pilots where everyone works together towards a common objective:
P : Act with First Principles
I : Take Initiative
L : Seek to Learn
O : Take Ownership of Outcomes
T : Help Achieve Together
S : Speak up then Commit
About CleverTap:
CleverTap is the World's #1 Retention Cloud that helps app-first brands personalize and optimize all consumer touch points to improve user engagement, retention, and lifetime value. It's the only solution built to address the needs of retention and growth teams, with audience analytics, deep-segmentation, multi-channel engagement, product recommendations, and automation in one unified product.
The platform is powered by TesseractDB™ - the world's first purpose-built database for customer engagement, offering both speed and economies of scale.
CleverTap is trusted by 2000 customers, including AirAsia, Electronic Arts, TED, English Premier League, TD Bank, Carousell, Papa Johns, and Tesco.
Backed by leading investors such as Sequoia India, Tiger Global, Accel, and CDPQ the company is headquartered in Mountain View, California, with presence in San Francisco, New York, São Paulo, Bogota, London, Amsterdam, Sofia, Dubai, Mumbai, Singapore, and Jakarta.