Senior Manager - Sales Development Representative - NAM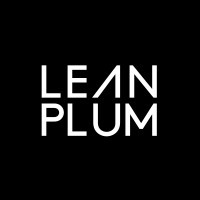 Leanplum
Sales & Business Development
San Francisco, CA, USA
Posted on Thursday, May 11, 2023
About the Role:
As a Manager of our Sales Development team, you will drive qualified leads and pipeline growth for CleverTap company's Sales team by training, coaching, and scaling our Sales Development Representatives (SDR) and leading the team. The team is composed of both inbound and outbound SDRs, located across North America who support our Mid-Market and Enterprise sales segments, as well as core Marketing activities (campaigns, events, announcements). This includes driving the full sequencing of customer touch activity including content, timing and medium. As a key contributor to the GTM Enablement Team, you will be responsible for the enablement and success of the SDR organization, including monitoring and driving the attainment of monthly and quarterly targets. You will partner closely with the North America VP/GM and NAM stakeholders to understand critical needs and gaps, building plans to prioritize and address key business requirements. You will have a track record of success building high-performing SDR teams and be adept at creating content and delivering training, in addition to having a passion for employees, one-on-one coaching and career development.
What will you do:
- Monitor performance management of the SDR Team to deliver against key performance metrics and to identify opportunities for improvement.
- Define performance metrics by which SDRs will be measured, such as call/email activity, response rates, leads generated, lead quality, and ultimate lead-to-close.
- Guide and manage prospect research and list-building activity.
- Develop and deliver ongoing training including role play, shadowing on sales prospecting, email outreach, and outbound calling.
- Become a subject matter expert in articulating the CT platform value-adds, ideal customer profile, and qualification criteria.
- Assess workforce needs for the SDR organization.
- Partner with Sales Leadership to build an ongoing feedback loop to ensure SDR onboarding & continuous learning programs are meeting expectations
- Establishing strong partnerships with Sales Ops and Marketing, to ensure enablement programs
- Will be responsible for achieving monthly SALs
What are we looking for:
Must have:
- 4+ years of SDR Management experience, specifically with hiring, building and enabling high-functioning teams, exposure to managing within a matrix preferred.
- 4+ years of experience in a sales organization, much of which should have been in a SaaS environment in a customer facing role, such as inside sales, business development, account management and/or customer service.
- Strong project management skills, prioritization and organizational skills; ability to manage multiple large scale projects across the team
- Excellent oral and written communication skills, including presentations/slidesGreat interpersonal skills - able to work with others both internally and externally
- Experience providing difficult feedback as well as feedback as a coach/mentorExperience with sales development tool stack - (Ex: Outreach, Salesforce, ZoomInfo, LinkedIN etc.)
- Strong process and analytical skills to identify inefficiencies and build improvementsAbility to thrive in a dynamic and changing environment
Good to Have:
- Experience in fast-growth, SaaS startup environments highly desired
- Experience with MEDDICC Sales Methodology preferred
- SaaS industry experience in MAR Tech
Measures of Success:
- Team KPI achievement.
- Qualified leads.
- Funnel size.
- Conversion rates.
Reporting Relationship: Reporting to: V. P Sales - NA
Direct Reports: A team of four SDRs
Key Competencies:
Functional: Mobile marketing expertise, Martech understanding, Result orientation are desirable.
Behavioural: Problem-Solving, Consultative selling, Communication and presentation skills, Negotiation Skills
Why join us?
- Be a part of a global growth stage startup
- Work in a fast-paced, dynamic environment where your contribution matters
- You are passionate about technology and its impact on the high-growth mobile technology space
- Innovate at scale, with learning opportunities
What is working at CleverTap like?
- Be a part of a global category creator - hyper growth B2B SaaS startup
- Work in a fast-paced, dynamic environment where your contribution matters
- Work, performance and results are real sources of happiness in addition to the fun of working with and celebrating success with an exceptionally talented team
- Accountability and driving outcomes is the key to success
- Your career here is limited by you and nothing else
- Teamwork trumps individual success
- You are passionate about experience technology and its impact on enabling growth
- Innovate at scale, with learning opportunities and having fun along the way!
About the Function:
We are a team of Growth Pilots where everyone works together towards a common objective:
P : Act with First Principles
I : Take Initiative
L : Seek to Learn
O : Take Ownership of Outcomes
T : Help Achieve Together
S : Speak up then Commit
Salary Range
$130000 - $160000 - Annual OTE with a split of 70:30. 70% being the base salary & 30% variable.
About CleverTap:
CleverTap is the World's #1 Retention Cloud that helps app-first brands personalize and optimize all consumer touch points to improve user engagement, retention, and lifetime value. It's the only solution built to address the needs of retention and growth teams, with audience analytics, deep-segmentation, multi-channel engagement, product recommendations, and automation in one unified product.
The platform is powered by TesseractDB™ - the world's first purpose-built database for customer engagement, offering both speed and economies of scale.
CleverTap is trusted by 2000 customers, including AirAsia, Electronic Arts, TED, English Premier League, TD Bank, Carousell, Papa Johns, and Tesco.
Backed by leading investors such as Sequoia India, Tiger Global, Accel, and CDPQ the company is headquartered in Mountain View, California, with presence in San Francisco, New York, São Paulo, Bogota, London, Amsterdam, Sofia, Dubai, Mumbai, Singapore, and Jakarta.