Customer Success Engineer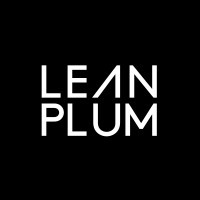 Leanplum
Customer Service, Sales & Business Development
Mumbai, Maharashtra, India
Posted on Thursday, April 27, 2023
About the Role:
As a Customer Success Engineer, you will be the first point of contact for any technical and/or non technical issues that the customers face with our product. This role involves debugging technical issues including mobile apps, and troubleshooting issues related to the integration of our SDK. (Android, iOS, and Web platforms). You will be dealing with customers across the globe, hence, an opportunity to articulate a solution and workaround with all our customers. In this role, you will have the unique opportunity to own the issue till closure without dropping the ball in between.
What will you do:
- Provide efficient and accurate technical assistance to ensure customer satisfaction.
- Provide escalated technical and triage support for other teams.
- Actively contribute to our online support documentation.
- Work closely with Engineering, Product, and Customer Success teams.
- Help define and execute support team processes.
- Leverage product expertise and technical knowledge to delight customers.
- Responsible for responding to customer emails and driving excellent customer experience.
What are we looking for?
Must have:
- Engineering degree (Computer Science preferred)1+ years of programming experience (API/ Web/ Mobile).
- Strong basics and concepts of any programming language
- Excellent communication skills & strong customer focus.
- Proven analytical / problem-solving ability.
- Ready to work in shifts as per the requirements of the company.
Good to have:
Behavioral Competencies:
-Listens actively, is responsive, accepts feedback graciously
-Has a clear and well-structured thought process and communicates effectively
-Gives feedback to Managers
Functional Competencies:
-Delivers outcomes & resolutions on time, accurately and independently.
-Ability to control emotions in the face of challenging situations
Technical knowledge:
- Knowledge of multiple Mobile Development (Android, iOS, Hybrid) is required.
Measures of Success:
- Customer Satisfaction CSAT Score/ Periodic Feedback from customers
- First-time resolution rate
- Adherence to support SLAs
- Quality of response
Who will you report to: Manager - Global Support
Why join us?
- Be a part of a global growth stage startup
- Work in a fast-paced, dynamic environment where your contribution matters
- You are passionate about technology and its impact on the high-growth mobile technology space
- Innovate at scale, with learning opportunities
What is working at CleverTap like?
- Be a part of a global category creator - hyper growth B2B SaaS startup
- Work in a fast-paced, dynamic environment where your contribution matters
- Work, performance and results are real sources of happiness in addition to the fun of working with and celebrating success with an exceptionally talented team
- Accountability and driving outcomes is the key to success
- Your career here is limited by you and nothing else
- Teamwork trumps individual success
- You are passionate about experience technology and its impact on enabling growth
- Innovate at scale, with learning opportunities and having fun along the way!
About the Function:
Customer Success at CleverTap is a relationship-focused client management team, comprising tech experts, solution architects, and delivery managers that align customer goals for beneficial outcomes. Customer success at CleverTap focuses on ensuring customers achieve their desired outcomes while using CleverTap products.
We are a team of Growth Pilots where everyone works together towards a common objective:
P : Act with First Principles
I : Take Initiative
L : Seek to Learn
O : Take Ownership of Outcomes
T : Help Achieve Together
S : Speak up then Commit
About CleverTap:
CleverTap is the World's #1 Retention Cloud that helps app-first brands personalize and optimize all consumer touch points to improve user engagement, retention, and life-time value. It's the only solution built to address the needs of retention and growth teams, with audience analytics, deep segmentation, multi-channel engagement, product recommendations, and automation in one unified product.
The platform is powered by TesseractDB™ - world's first purpose-built database for customer engagement, offering both speed and economies of scale.
CleverTap is trusted by 2000 customers, including AirAsia, Electronic Arts, TED, English Premier League, TD Bank, Carousell, Papa Johns, and Tesco.
Backed by leading investors such as Sequoia India, Tiger Global, Accel, and CDPQ the company is headquartered in Mountain View, California, with presence in San Francisco, New York, São Paulo, Bogota, London, Amsterdam, Sofia, Dubai, Mumbai, Singapore, and Jakarta. For more information, visit
clevertap.com
or follow us on
LinkedIn
and
Twitter
.