Senior Sales Development Representative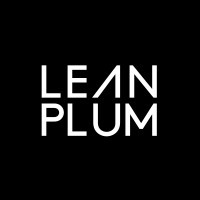 Leanplum
Sales & Business Development
Amsterdam, Netherlands
Posted on Monday, April 17, 2023
About the Role:
The Senior Sales Development Representative will perform an exciting role of a 'Player-Coach'. In doing so, the person will play a dual role, that of Sales Development Representative (SDR) and also act as a manager and coach to the other SDRs on the team.
What will you do:
As Coach:
- Nurture and manage a small team of Sales Development Representatives.
- Develop the sales, product, and industry skills of each team member.
- Report on team and individual results and KPIs, constantly driving performance improvement.
- Identify and make recommendations for improvement in the areas of process, efficiency and productivity.
- Proven track record of success and achieving measurable goals.
As a Player:
- As an SDR, work with the assigned region and sales team.
- Respond, engage and qualify inbound leads and inquiries for the assigned leads.
- Perform cold outreach across multiple channels (calls, emails, LinkedIn, etc.) to generate new sales opportunities for the Account Executive Team.
- Collaborate across CleverTap's Marketing and Sales organisation to identify new opportunities.
- Coordinate meetings, calls, and product demonstrations of CleverTap with prospects.
- Ensure excellent pre-and post-sales service.
- Hold intelligent and engaging conversations over the phone and email.
- Bring insights to potential customers that reflect an understanding of the market, technology landscape, and other potential use cases.
- Efficiently navigate Salesforce and other sales operational tools to create, update, retrieve, and understand account, contact, and opportunity information.
- Identify prospects' BANT (Business, Authority, Need and Timeline) according to CleverTap's sales methodology.
What are we looking for:
Must have:
- 4+ years of previous experience within a B2B SDR / BDR or Sales Management role.
- Fluent in English. Fluency in one of these languages would be an added advantage - Dutch, French, German, or Swedish.
- Excellent written and verbal communication skills.
- A creative and strategic approach to prospecting.
- Capacity to accept and learn from constructive feedback.
- Proven ability to work and succeed in a fast-paced, changing environment.
- Efficient at gathering, analysing, and communicating customer and market research.
- Great attention to detail with an "everything matters" approach.
- Creative, inquisitive, and curious approach to partnering with internal and external teams and customers.
- Comfortable moving between priorities and managing deadlines across multiple areas of focus.
- Skilled at prioritising tasks and time.
- Committed to proactive collaboration and accountability, you are prepared, informed, and ready to go.
Good to Have:
- SaaS sales experience is a plus.
- Experience with digital productivity, collaboration, and sales tools, including; Salesforce, LinkedIn Sales Navigator, Slack, and G Suite.
- Knowledge of MarTech solutions.
Measures of Success:
- Team KPI achievement.
- Qualified leads.
- Funnel size.
- Conversion rates.
Reporting Relationship: Reporting to: V. P Sales - Europe
Direct Reports: A team of two SDRs
Key Competencies:
Functional: Mobile marketing expertise, Martech understanding, Result oriented are desirable.
Behavioral: Problem-Solving, Consultative selling, Communication and presentation skills, Negotiation Skills
Why join us?
- Be a part of a global growth stage startup
- Work in a fast-paced, dynamic environment where your contribution matters
- You are passionate about technology and its impact on the high growth mobile technology space
- Innovate at scale, with learning opportunities
What is working at CleverTap like?
- Be a part of a global category creator - hyper growth B2B SaaS startup
- Work in a fast-paced, dynamic environment where your contribution matters
- Work, performance and results are real sources of happiness in addition to the fun of working with and celebrating success with an exceptionally talented team
- Accountability and driving outcomes is the key to success
- Your career here is limited by you and nothing else
- Teamwork trumps individual success
- You are passionate about experience technology and its impact on enabling growth
- Innovate at scale, with learning opportunities and having fun along the way!
About the Function:
We are a team of Growth Pilots where everyone works together towards a common objective:
P : Act with First Principles
I : Take Initiative
L : Seek to Learn
O : Take Ownership of Outcomes
T : Help Achieve Together
S : Speak up then Commit
About CleverTap:
CleverTap is the World's #1 Retention Cloud that helps app-first brands personalize and optimize all consumer touch points to improve user engagement, retention, and lifetime value. It's the only solution built to address the needs of retention and growth teams, with audience analytics, deep-segmentation, multi-channel engagement, product recommendations, and automation in one unified product.
The platform is powered by TesseractDB™ - the world's first purpose-built database for customer engagement, offering both speed and economies of scale.
CleverTap is trusted by 2000 customers, including AirAsia, Electronic Arts, TED, English Premier League, TD Bank, Carousell, Papa Johns, and Tesco.
Backed by leading investors such as Sequoia India, Tiger Global, Accel, and CDPQ the company is headquartered in Mountain View, California, with presence in San Francisco, New York, São Paulo, Bogota, London, Amsterdam, Sofia, Dubai, Mumbai, Singapore, and Jakarta.