Regional Vice President, LATAM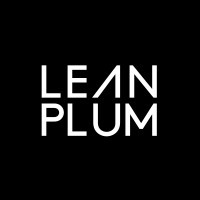 Leanplum
São Paulo, SP, Brazil
Posted on Thursday, April 13, 2023
About the Role:
This is a Regional Market Unit Leadership role at CleverTap as we continue to expand our global footprint. Reporting to the Chief Executive Officer, you will be fully accountable for the success of all the Revenue facing Go to Market Team of CleverTap in LATAM Market. You will be working at the highest level with clients, prospects and customers to drive company positioning, and the art of possible with CleverTap. As the Regional Vice President of LATAM market, you will be acting as the local CRO owning all go to market functional responsibility. You will be responsible for building and structuring a business that can maintain a growth trajectory of 100%+ YoY.
At CleverTap, you'll also be the ambassador of growth mindset culture and diversity and will be responsible for continuing to foster a culture of winning as a team. This is a great opportunity for an entrepreneurial and proven business leader with a record for exceeding business targets who would like to be part of one of the most exciting B2B SaaS success stories.
What will you do:
- Strategize and execute on Annual Operating plans for GTM in consultation with the stakeholders and ensure implementation across the regions/ customer segments to achieve the revenue growth targets.
- Ensure relevant segmentation and targeting in line with existing and continually evolving TAM
- Attract, Select, Hire and Retain the high performance Sales & Marketing team to include sales, sales engineers, SDR, marketing, channel, and operations to achieve growth goals.
- Provide direction and focus to the team on how to acquire new targeted logos and expand existing accounts and give balance to Land & Expand sales motions.
- Define annual and quarterly marketing plans for the region and ensure its implementation to achieve the funnel/ pipeline by segments/ channels.
- Define and implement sales plans to achieve sales revenue (acquisition of new logos and expansion of existing accounts) through the Enterprise and Commercial Sales Teams, BDRs and Demand Gen teams.
- Align processes, playbooks and build/ develop capabilities within the team to rapidly scale up the business in a predictable and repeatable manner in synch with Global Teams and Shared Services Teams in India.
- Establish periodic feedback mechanisms and interlocks with Product, Engineering and Customer Success teams to contribute towards evolution of product development.
- Conduct periodic review of the function/ teams and participate in reviews with key stakeholders to proactively identify issues/ opportunities/ insights and make timely intervention to improve metrics.
- Provide guidance and support to the team to enable proactive solutions to the business issues.
What are we looking for?
- 12 to 15 years of experience of which at least 5+ years in B2B SaaS Sales leadership roles growing the revenue in the region.
- Experience of scaling up in the LATAM market
- Should have previously scaled at least one business upto USD 100 M ARR.
- Exceptional people leadership skills
- Multi-lingual, Multi Cultural Comfort Market Maker
- Experience as a Leader in Martech, Digital Native, CX, CRM, SaaS companies or Digital Adoption space
- Business Growth to IPO Experience
Measures of Success:
- Brand Building & Category Leadership
in Retention Cloud Space. Market Share Growth, Competitive Differentiation as category creator.
- Business Leadership:
Revenue growth ~100% - 200% YoY Growth Trajectory, with Key Sales metrics like Sales Forecast, Efficiency, LTV/CAC
- Employer Branding Leadership
: Driving Culture, engagement, and career path for the best talent in the region.
Why join us?
- Be a part of a global growth stage startup
- Work in a fast-paced, dynamic environment where your contribution matters
- You are passionate about technology and its impact on the high growth mobile technology space
- Innovate at scale, with learning opportunities
What is working at CleverTap like?
- Be a part of a global category creator - hyper growth B2B SaaS startup
- Work in a fast-paced, dynamic environment where your contribution matters
- Work, performance and results are real sources of happiness in addition to the fun of working with and celebrating success with an exceptionally talented team
- Accountability and driving outcomes is the key to success
- Your career here is limited by you and nothing else
- Teamwork trumps individual success
- You are passionate about experience technology and its impact on enabling growth
- Innovate at scale, with learning opportunities and having fun along the way!
About CleverTap:
CleverTap is the World's #1 Retention Cloud that helps app-first brands personalize and optimize all consumer touch points to improve user engagement, retention, and lifetime value. It's the only solution built to address the needs of retention and growth teams, with audience analytics, deep-segmentation, multi-channel engagement, product recommendations, and automation in one unified product.
The platform is powered by TesseractDB™ - the world's first purpose-built database for customer engagement, offering both speed and economies of scale.
CleverTap is trusted by 2000 customers, including AirAsia, Electronic Arts, TED, English Premier League, TD Bank, Carousell, Papa Johns, and Tesco.
Backed by leading investors such as Sequoia India, Tiger Global, Accel, and CDPQ the company is headquartered in Mountain View, California, with presence in San Francisco, New York, São Paulo, Bogota, London, Amsterdam, Sofia, Dubai, Mumbai, Singapore, and Jakarta.