Office Coordinator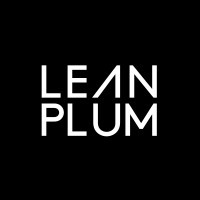 Leanplum
Administration
Sofia, Bulgaria
Posted on Wednesday, April 12, 2023
About the Role:
We are currently seeking a dynamic, hands-on people person to help us grow our culture while we scale as a company. The main focus for the Office coordinator is maintaining a pleasant, positive, and productive office work environment. You will be the first point of contact for Sofia employees on all office-related queries and partner with operation teams to resolve issues in a timely manner. Managing office premises and office equipment, maintenance and repairs, communication with vendors and office supplies will be within the main scope of your work.
The shortlisted candidate will be hired on a fixed-term contract with a duration of 12 months and the option for an extension.
Who you are:
You are someone who is passionate about people and is eager to learn and wears multiple hats as needed. You have a positive attitude, strong communication skills, and a desire to work independently. You are also a highly organized, self-motivated person and have a demonstrated ability to multitask and prioritize workload.
What you will do:
- Be the first point of contact for Sofia employees on all office-related queries and handle them with a positive and helpful attitude
- Maintain inventory and stocks kitchen and office supplies
- Track expenses and work within a budget for office supplies, events, food, etc.
- Send and receive shipments and process regular mail and invoices
- Partner with building engineers to address building facility issues
- Support the team in business trip planning
What are we looking for:
- Previous office coordination experience
- Readiness for on-site presence
- A Customer-centric attitude with a strong interest in creating an enjoyable and safe work environment for our people
- Warm personality with strong communication skills (in Bulgarian and English)
- Proactive can-do attitude and strong sense of ownership
- Attention to detail and accuracy.
- Excellent organizational skills
- Experienced with Microsoft Office Suite, G Suite, or related software
Who will you report to: Director HRBP
Why join us?
- Be a part of a global growth stage startup
- Work in a fast-paced, dynamic environment where your contribution matters
- You are passionate about technology and its impact on the high growth mobile technology space
- Innovate at scale, with learning opportunities
What is working at CleverTap like?
- Be a part of a global category creator - hyper growth B2B SaaS startup
- Work in a fast-paced, dynamic environment where your contribution matters
- Work, performance and results are real sources of happiness in addition to the fun of working with and celebrating success with an exceptionally talented team
- Accountability and driving outcomes is the key to success
- Your career here is limited by you and nothing else
- Teamwork trumps individual success
- You are passionate about experience technology and its impact on enabling growthInnovate at scale, with learning opportunities and having fun along the way!
We are a team of Growth Pilots where everyone works together towards a common objective:
P : Act with First Principles
I : Take Initiative
L : Seek to Learn
O : Take Ownership of Outcomes
T : Help Achieve Together
S : Speak up then Commit
About Leanplum, a CleverTap company
Leanplum was acquired by CleverTap in 2022. The Leanplum product and engineering teams based out of Sofia are now part of CleverTap. The Leanplum product capabilities are being merged into the CleverTap platform.
CleverTap is the World's #1 Retention Cloud that helps app-first brands personalize and optimize all consumer touch points to improve user engagement, retention, and life-time value. It's the only solution built to address the needs of retention and growth teams, with audience analytics, deep-segmentation, multi-channel engagement, product recommendations, and automation in one unified product.
The platform is powered by TesseractDB™ - world's first purpose-built database for customer engagement, offering both speed and economies of scale.
CleverTap is trusted by 2000 customers, including Electronic Arts, TED, English Premier League, TD Bank, Carousell, AirAsia, Papa Jonn's, and Tesco. Backed by leading investors such as Sequoia India, Tiger Global, Accel, and CDPQ the company is headquartered in Mountain View, California, with presence in San Francisco, New York, São Paulo, Bogota, London, Amsterdam, Sofia, Dubai, Mumbai, Singapore, and Jakarta.
For more information, visit
clevertap.com
or follow us on LinkedIn and Twitter.