Technical Account Manager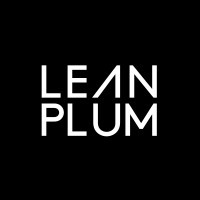 Leanplum
IT, Sales & Business Development
Bengaluru, Karnataka, India
Posted on Monday, April 3, 2023
About the Role:
-You will be responsible for providing complete technical solutions to the customers for CleverTap product integration with the customer's system.
-Health checks for all existing issues of their quota of customers
-Customer calls in order to understand and solve their problems and use cases
-Liaise with internal teams in order to resolve issues or create solutions in order to drive adoption
What will you do :
-Partnering with the Customer Success Team, to own the relationship with customers' technical team for the assigned accounts.
-Assist with product integration, provide solutions to implement Use Case, ensure performance and data sanity.
-Attend customer queries, inquiries, tickets and resolve them to enable usage of CleverTap product by the client through the complete lifecycle.
-Participate in technical discussions with the customer to identify use cases, technical enhancements in the product and provide actionable inputs to the internal teams (CS, Product, Engineering, etc.)
-Document technical requirements create content, estimate schedules and timelines, goals/metrics, and customer objective key results and outcomes
What are we looking for ?
Must Have:
- 3 to 6 years of mobile development experience (Android/iOS)
- Excellent communication (written and verbal skills), able to take complex technical ideas and translate them to non-technical stakeholders to achieve the desired outcome
-Work internally to drive teams in order to create workable solutions for the client
Good to Have:
-Experience in a customer-facing role involving technical problem solving, product implementation, technical support in B2B SaaS, Mobile, API, or Web-based technologies.
Measures of Success:
Time to resolve issues/ requests
Product adoption - breadth and depth
Why join us?
-Be a part of a global growth stage startup
-Work in a fast-paced, dynamic environment where your contribution matters
-You are passionate about technology and its impact on the high growth mobile technology space
-Innovate at scale, with learning opportunities
What is working at CleverTap like?
-Be a part of a global category creator - hyper growth B2B SaaS startup
-Work in a fast-paced, dynamic environment where your contribution matters
-Work, performance and results are real sources of happiness in addition to the fun of working with and celebrating success with an exceptionally talented team
-Accountability and driving outcomes is the key to success
-Your career here is limited by you and nothing else
-Teamwork trumps individual success
-You are passionate about experience technology and its impact on enabling growth
-Innovate at scale, with learning opportunities and having fun along the way!
About the Function:
Customer Success at CleverTap is a relationship-focused client management team, comprising tech experts, solution architects, and delivery managers that align customer goals for beneficial outcomes. Customer success at CleverTap focuses on ensuring customers achieve their desired outcomes while using CleverTap products.
We are a team of Growth Pilots where everyone works together towards a common objective:
P : Act with First Principles
I : Take Initiative
L : Seek to Learn
O : Take Ownership of Outcomes
T : Help Achieve Together
S : Speak up then Commit
About CleverTap:
CleverTap is the World's #1 Retention Cloud that helps app-first brands personalize and optimize all consumer touch points to improve user engagement, retention, and lifetime value. It's the only solution built to address the needs of retention and growth teams, with audience analytics, deep-segmentation, multi-channel engagement, product recommendations, and automation in one unified product.
The platform is powered by TesseractDB™ - the world's first purpose-built database for customer engagement, offering both speed and economies of scale.
CleverTap is trusted by 2000 customers, including AirAsia, Electronic Arts, TED, English Premier League, TD Bank, Carousell, Papa Johns, and Tesco.
Backed by leading investors such as Sequoia India, Tiger Global, Accel, and CDPQ the company is headquartered in Mountain View, California, with presence in San Francisco, New York, São Paulo, Bogota, London, Amsterdam, Sofia, Dubai, Mumbai, Singapore, and Jakarta.