Senior Manager - Customer Marketing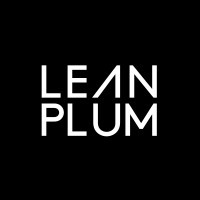 Leanplum
Marketing & Communications, Customer Service
Mumbai, Maharashtra, India
Posted on Monday, March 13, 2023
About the Role:
As a Customer Marketing Manager, you will be responsible for building customer advocacy programs – from conception to execution, through customer-focused events, testimonials, case studies, etc. turning customers into strong brand advocates. You will support the organization's business and marketing objectives of customer acquisition, demand generation, customer milestone celebrations, engagement and retention, and more, to ensure brand loyalty.
What you will do:
-Nurture, and engage senior leadership in customer organizations to develop relationships with the intent of developing stories that highlight CleverTap as a premium enterprise-scale mobile marketing platform
-Understand customers' use cases of CleverTap and develop stories and pitches that seamlessly align customers' messaging with brand and PR narratives
-Develop the customer marketing tracks, programs and calendar in collaboration with marketing stakeholders and GTM leads to manage successful execution across all marketing channels and regions
-Find opportunities to successfully tell, land, and continually amplify customer stories in paid, earned, owned, and shared marketing channels to increase MQLs
-Monitor and measure the success of customer stories and continually seek out ways to innovate delivery, scale and optimize impact
-Building and scaling customer loyalty programs across all strategic regions for CleverTap - achieving 10% growth in referenceable customers Q-o-Q
What are we looking for?
Must have:
- MBA in Marketing with 4-6 years of experience in B2B SaaS marketing
- Demonstrated ability to develop and execute customer advocacy programs – from inception to completion
- Hands-on experience in interviewing and writing customer success stories and other customer-focused collaterals to tell our customers' stories
- Experience in working with cross-functional teams to drive and execute various customer events
- Experience in customer facing roles and event marketing
Good to have:
- Experience in building customer community
- Strong program management, cross-functional collaboration, and agency management capabilities
- Functional: Customer advocacy, networking skills, content writing
- Behavioural: Cross team collaboration, communication, analytical skills
Measures of Success:
- Q-o-Q increase in referenceable customers across strategic regions
- Building the customer advocacy funnel: No. of customers onboarded, % converted into success stories, % converted into champions etc
- Contribution to strategic marketing programs, eg: solution marketing, demand generation initiatives
Who will you report to: Senior Director - Field Marketing
Why join us?
- Be a part of a global growth stage startup
- Work in a fast-paced, dynamic environment where your contribution matters
- You are passionate about technology and its impact on the high growth mobile technology space
- Innovate at scale, with learning opportunities
What is working at CleverTap like?
- Be a part of a global category creator - hyper growth B2B SaaS startup
- Work in a fast-paced, dynamic environment where your contribution matters
- Work, performance and results are real sources of happiness in addition to the fun of working with and celebrating success with an exceptionally talented team
- Accountability and driving outcomes is the key to success
- Your career here is limited by you and nothing else
- Teamwork trumps individual success
- You are passionate about experience technology and its impact on enabling growth
- Innovate at scale, with learning opportunities and having fun along the way!
About the Function :
The Marketing team at CleverTap is passionate about positioning CleverTap as a category creator and a thought leader brand in the retention cloud category globally. We are on a mission to enable 100% revenue growth globally year over year by building a demand generation engine that delivers consistent, predictable and reliable demand.
We are in the process of building Centres of Excellence for various streams of marketing such as brand, performance marketing, content marketing, website, partner marketing, customer marketing, field marketing, product marketing and more.
We are a team of Growth Pilots where everyone works together towards a common objective:
P : Act with First Principles
I : Take Initiative
L : Seek to Learn
O : Take Ownership of Outcomes
T : Help Achieve Together
S : Speak up then Commit
About CleverTap:
CleverTap is the World's #1 Retention Cloud that helps app-first brands personalize and optimize all consumer touch points to improve user engagement, retention, and lifetime value. It's the only solution built to address the needs of retention and growth teams, with audience analytics, deep-segmentation, multi-channel engagement, product recommendations, and automation in one unified product.
The platform is powered by TesseractDB™ - the world's first purpose-built database for customer engagement, offering both speed and economies of scale.
CleverTap is trusted by 2000 customers, including Electronic Arts, TED, English Premier League, TD Bank, Carousell, AirAsia, Papa John's, and Tesco.
Backed by leading investors such as Sequoia India, Tiger Global, Accel, and CDPQ the company is headquartered in Mountain View, California, with presence in San Francisco, New York, São Paulo, Bogota, London, Amsterdam, Sofia, Dubai, Mumbai, Singapore, and Jakarta.