Associate - Performance Marketing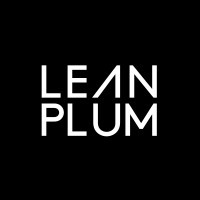 Leanplum
Marketing & Communications
Mumbai, Maharashtra, India
Posted on Monday, March 13, 2023
About the role:
As an Associate - Performance Marketing you will be responsible for implementing Pay Per Click media strategies for CleverTap across key regions
What you will do:
- Manage, review, and perform daily account responsibilities associated with Google Ads, Yahoo, Bing and other search/display platforms to increase efficiency of pay per click.
- Maintain and monitor keyword bids, account daily and monthly budget caps, impression share, Ad Rank, Quality Score and other important account metrics to increase organic traffic
- Create creative ad copies, provide suggestions, and come up with graphical ad templates to generate higher pay per click
- Monitor and administer web analytics dashboards, reports and key reporting tools, and point out key areas of importance to increase brand recognition
- Generate and maintain reports for all campaigns, track metrics, suggest optimization tactics to generate better ROI across marketing initiatives
- Implement and manage conversion tags on Google Tag Manager and all publisher platforms to increase brand awareness across website and other online channels
What we are looking for:
Must have:
- 3-4 years experience in Search Engine Marketing (SEM) and Paid Search Experience with website analysis using a variety of analytics tools including Google Analytics as well as internal reporting tools.
- Experience working with popular PPC ad platforms (Google Ads, Bing AdCenter, etc).
- Proficiency in managing moderate to large scale PPC accounts in a variety of different verticals and regions
Good to have:
- Google Ads/Bing certification is a plus
- MBA in Marketing
Measures of Success:
- Generate leads (sales qualified leads/marketing qualified leads) based on campaign objective
- Publish campaign reports and course-correct to improve lead quality
Key Competencies:
- Functional: SEO, SEM, Facebook Ads, Google Ads
- Behavioural: cross team collaboration, communication, strategic thinking
Who you will report to: Digital Marketing Manager
Why join us?
- Be a part of a global growth stage startup
- Work in a fast-paced, dynamic environment where your contribution matters
- You are passionate about technology and its impact on the high growth mobile technology space
- Innovate at scale, with learning opportunities
What is working at CleverTap like?
- Be a part of a global category creator - hyper growth B2B SaaS startup
- Work in a fast-paced, dynamic environment where your contribution matters
- Work, performance and results are real sources of happiness in addition to the fun of working with and celebrating success with an exceptionally talented team
- Accountability and driving outcomes is the key to success
- Your career here is limited by you and nothing else
- Teamwork trumps individual success
- You are passionate about experience technology and its impact on enabling growth
- Innovate at scale, with learning opportunities and having fun along the way!
About the Function:
The Marketing team at CleverTap is passionate about positioning CleverTap as a category creator and a thought leader brand in the retention cloud category globally. We are on a mission to enable 100% revenue growth globally year over year by building a demand generation engine that delivers consistent, predictable and reliable demand.
We are in the process of building Centers of Excellence for various streams of marketing such as brand, performance marketing, content marketing, website, partner marketing, customer marketing, field marketing, product marketing and more.
We are a team of Growth Pilots where everyone works together towards a common objective:
P : Act with First Principles
I : Take Initiative
L : Seek to Learn
O : Take Ownership of Outcomes
T : Help Achieve Together
S : Speak up then Commit
About CleverTap:
CleverTap is the World's #1 Retention Cloud that helps app-first brands personalize and optimize all consumer touch points to improve user engagement, retention, and lifetime value. It's the only solution built to address the needs of retention and growth teams, with audience analytics, deep-segmentation, multi-channel engagement, product recommendations, and automation in one unified product.
The platform is powered by TesseractDB™ - the world's first purpose-built database for customer engagement, offering both speed and economies of scale.
CleverTap is trusted by 2000 customers, including AirAsia, Electronic Arts, TED, English Premier League, TD Bank, Carousell, Papa Johns, and Tesco.
Backed by leading investors such as Sequoia India, Tiger Global, Accel, and CDPQ the company is headquartered in Mountain View, California, with presence in San Francisco, New York, São Paulo, Bogota, London, Amsterdam, Sofia, Dubai, Mumbai, Singapore, and Jakarta.