Customer Onboarding Manager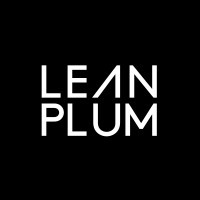 Leanplum
Customer Service, Sales & Business Development
Ho Chi Minh City, Vietnam
Posted on Friday, March 10, 2023
About the Role:
As an Onboarding manager you will be responsible for smooth onboarding of new customers to CleverTap via successful implementation of the CleverTap Platform for the Customer's Business Use Cases.
What will you do:
-Ensure smooth and fast onboarding of the customers to CleverTap by successful implementation of the CleverTap Platform with focus on reducing the "Time to Value" (TTV).
- Work closely with the designated Customer Success Manager from CleverTap, and at times work in individual capacity, to build relationships, educate, guide and train the customers Business Users, Developers and other technical stakeholders through the implementation process and successful "Go Live."
- Act as a product consultant to your customers: Help define technical solutions to implement customers business use cases, assist with techno-functional knowledge around product integration, troubleshooting, conduct technical audits & reviews to ensure adherence to CleverTap guidelines, quality, performance and data sanity.
- Participate in technical discussions with the customer to identify use cases, technical enhancements required in the CleverTap product and provide actionable inputs to the internal teams (CS, Product, Engineering, etc.)
- Document technical requirements, create content, estimate schedules and timelines, goals/metrics, and customer objective key results and outcomes
- Engage with customers during the onboarding process and help them with dashboard training, Use case implementation and campaign creation
What are we looking for?
Must Have:
- Hands On knowledge of working with Mobile technologies/ Platforms (Android, iOS, Hybrid), Web Technologies, APIs & Integration Techniques
- Project Management, Technical Problem Solving and Customer engagement skills
- Understanding of Business process,Software design and deployment, Database concepts
- Understanding of Project Management methods & tools
- 3-5 years of experience
- Fluent Vietnamese speaker.
Good to Have:
- 2-3 Years experience of "Onboarding" SaaS customers is desirable.
- 3-5 years of experience in a customer facing role involving SaaS Product Implementation.
- Prior experience in Customer Engagement & Retention or other Martech Tools / Platforms will be of added advantage.
Measures of Success:
- Successful Go-Live
- Time to Value (TTV)
- Customer Satisfaction Score
- Product Adoption (Breadth/ Depth)
Who will you report to: Senior Director Onboarding
Why join us?
- Be a part of a global growth stage startup
- Work in a fast-paced, dynamic environment where your contribution matters
- You are passionate about technology and its impact on the high growth mobile technology space
- Innovate at scale, with learning opportunities
What is working at CleverTap like?
- Be a part of a global category creator - hyper growth B2B SaaS startup
- Work in a fast-paced, dynamic environment where your contribution matters
- Work, performance and results are real sources of happiness in addition to the fun of working with and celebrating success with an exceptionally talented team
- Accountability and driving outcomes is the key to success
- Your career here is limited by you and nothing else
- Teamwork trumps individual success
- You are passionate about experience technology and its impact on enabling growth
- Innovate at scale, with learning opportunities and having fun along the way!
About the Function:
Customer Success at CleverTap is a relationship-focused client management team, comprising tech experts, solution architects, and delivery managers that align customer goals for beneficial outcomes. Customer success at CleverTap focuses on ensuring customers achieve their desired outcomes while using CleverTap products.
We are a team of Growth Pilots where everyone works together towards a common objective:
P : Act with First Principles
I : Take Initiative
L : Seek to Learn
O : Take Ownership of Outcomes
T : Help Achieve Together
S : Speak up then Commit
About CleverTap:
CleverTap is the World's #1 Retention Cloud that helps app-first brands personalize and optimize all consumer touch points to improve user engagement, retention, and lifetime value. It's the only solution built to address the needs of retention and growth teams, with audience analytics, deep-segmentation, multi-channel engagement, product recommendations, and automation in one unified product.
The platform is powered by TesseractDB™ - the world's first purpose-built database for customer engagement, offering both speed and economies of scale.
CleverTap is trusted by 2000 customers, including AirAsia, Electronic Arts, TED, English Premier League, TD Bank, Carousell, Papa Johns, and Tesco.
Backed by leading investors such as Sequoia India, Tiger Global, Accel, and CDPQ the company is headquartered in Mountain View, California, with presence in San Francisco, New York, São Paulo, Bogota, London, Amsterdam, Sofia, Dubai, Mumbai, Singapore, and Jakarta.