Desktop Support Engineer - macOS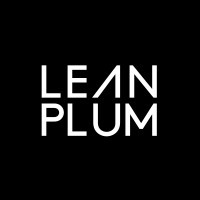 Leanplum
Customer Service
Sofia, Bulgaria
Posted on Friday, March 10, 2023
About the Role:
Poc, implementation and rollout of new features. Maintain, manage and improve day-to-day operations so as to provide timely IT assistance and support.
What you will do
- Timely response to support ticket system
- Troubleshoot issues for supported hardware (MacBooks, Windows, iOS and Android phones)
- Identify issues for supported software (Slack, Zoom, RedHat SSO, GSuite etc)
- Plan, implement and maintain network connectivity within offices globally
- Maintain new versions of software deployed in the private application store (Kandji powered)
- Manage configuration and policies on remote devices (Kandji powered)
- Maintain and manage Macs enrolled via Device Enrollment Plan (Apple Business Manager)
- Create and maintain technical knowledge base documents to aid self-service assistance for recurring issues
- Create, document and maintain standard operating procedures so that processes are streamlined
- Maintain users and groups in RedHat SSO
- Manage employee and contractor onboarding and offboarding globally
- Maintain and manage software licenses as well as all office hardware devices
- Manage security alerts on employee laptops
- S
upport online, offline, and hybrid events through audio, video and conferencing environment setup
What are we looking for
- At least 3-4 years of experience supporting users on MacOS
- At least 2-3 years of experience managing (Slack, Zoom, GSuite)
- At least 2-3 years of experience in supporting hardware (Mac) and software for users
- At least one year of experience or working knowledge of managing macOS and iOS devices using an MDM platform (Kandji or JAMF preferred)
- Working knowledge of shell scripting to automate routine tasks
- Brownie points for being certified by BetterCloud or the ability to work with one programming language
Who will you report to: Senior Manager Client Platform Engineering
Why join us?
- Be a part of a global growth stage startup
- Work in a fast-paced, dynamic environment where your contribution matters
- You are passionate about technology and its impact on the high growth mobile technology space
- Innovate at scale, with learning opportunities
What is working at CleverTap like?
- Be a part of a global category creator - hyper growth B2B SaaS startup
- Work in a fast-paced, dynamic environment where your contribution matters
- Work, performance and results are real sources of happiness in addition to the fun of working with and celebrating success with an exceptionally talented team
- Accountability and driving outcomes is the key to success
- Your career here is limited by you and nothing else
- Teamwork trumps individual success
- You are passionate about experience technology and its impact on enabling growthInnovate at scale, with learning opportunities and having fun along the way!
We are a team of Growth Pilots where everyone works together towards a common objective:
P : Act with First Principles
I : Take Initiative
L : Seek to Learn
O : Take Ownership of Outcomes
T : Help Achieve Together
S : Speak up then Commit
About Leanplum, a CleverTap company
Leanplum was acquired by CleverTap in 2022. The Leanplum product and engineering teams based out of Sofia are now part of CleverTap. The Leanplum product capabilities are being merged into the CleverTap platform.
CleverTap is the World's #1 Retention Cloud that helps app-first brands personalize and optimize all consumer touch points to improve user engagement, retention, and life-time value. It's the only solution built to address the needs of retention and growth teams, with audience analytics, deep-segmentation, multi-channel engagement, product recommendations, and automation in one unified product.
The platform is powered by TesseractDB™ - world's first purpose-built database for customer engagement, offering both speed and economies of scale.
CleverTap is trusted by 2000 customers, including Electronic Arts, TED, English Premier League, TD Bank, Carousell, AirAsia, Papa Jonn's, and Tesco. Backed by leading investors such as Sequoia India, Tiger Global, Accel, and CDPQ the company is headquartered in Mountain View, California, with presence in San Francisco, New York, São Paulo, Bogota, London, Amsterdam, Sofia, Dubai, Mumbai, Singapore, and Jakarta.
For more information, visit
clevertap.com
or follow us on LinkedIn and Twitter.