Associate Director - Product Design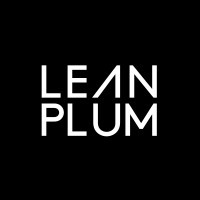 Leanplum
Product, Design
Sofia, Bulgaria
Posted on Tuesday, January 3, 2023
About the Role:
As an Associate Director - Product Design, you will lead a team of Product Designers and drive long-term UX strategies for key product areas. You will collaborate with product management, engineering and customer success throughout the product lifecycle. You will also lead a team of designers and help with the overall experience strategy for a product charter.
What will you do:
- Build compelling consumer-like experiences for the enterprise knowledge worker
- Solution and drive user interface designs in response to product requirements, users analyses, business needs and customer jobs to be done
- Support and increase the value creation for customers via use cases exploration, customer surveys and interviews
- Develop conceptual models, information architectures, workflows, design prototypes and user interface specifications
- Conceive and implement interface standards and guidelines
- Drive design that supports both the business and a strong user experience
- Conduct and/or participate in product usability tests
- Stay current on trends and best practices in the UX arena
- Lead and mentor a team of designers
- Communicate complex design issues to audiences both inside and outside the company
- Promote the CT design brand externally
What are we looking for?
Must have:
- 7+ years industry experience as a UI/UX designer with a strong emphasis on interaction design
- Previous experience with design team management
- Prior experience working for B2B products
- Customer empathy and real passion for holistic, end-to-end UX design
- Experience with design and prototyping tools like Figma
- A portfolio of strong design work demonstrating a track record of experience in UI/UX Design and insights from completed projects
- Masters degree in Graphic Design, Web Design, HCI, Computer Science
Who will you report to: VP Design
Why join us?
- Be a part of a global growth stage startup
- Work in a fast-paced, dynamic environment where your contribution matters
- You are passionate about technology and its impact on the high growth mobile technology space
- Innovate at scale, with learning opportunities
What is working at CleverTap like?
- Be a part of a global category creator - hyper growth B2B SaaS startup
- Work in a fast-paced, dynamic environment where your contribution matters
- Work, performance and results are real sources of happiness in addition to the fun of working with and celebrating success with an exceptionally talented team
- Accountability and driving outcomes is the key to success
- Your career here is limited by you and nothing else
- Teamwork trumps individual success
- You are passionate about experience technology and its impact on enabling growth
- Innovate at scale, with learning opportunities and having fun along the way!
About the Function:
The CleverTap Product Experiences AKA Product Design team is a centralised team that works closely with the Product team to design superior world-class experiences on the dashboard for customers. The design team consists of various disciplines: Product Design, UX Research & UX Writing.
We are a team of Growth Pilots where everyone works together towards a common objective:
P : Act with First Principles
I : Take Initiative
L : Seek to Learn
O : Take Ownership of Outcomes
T : Help Achieve Together
S : Speak up then Commit
About Leanplum, a CleverTap company
Leanplum was acquired by CleverTap in 2022. The Leanplum product and engineering teams based out of Sofia are now part of CleverTap. The Leanplum product capabilities are being merged into the CleverTap platform.
CleverTap is the World's #1 Retention Cloud that helps app-first brands personalize and optimize all consumer touch points to improve user engagement, retention, and lifetime value. It's the only solution built to address the needs of retention and growth teams, with audience analytics, deep-segmentation, multi-channel engagement, product recommendations, and automation in one unified product.
The platform is powered by TesseractDB™ - the world's first purpose-built database for customer engagement, offering both speed and economies of scale.
CleverTap is trusted by 2000 customers, including Electronic Arts, TED, English Premier League, TD Bank, Carousell, AirAsia, Papa John's, and Tesco.
Backed by leading investors such as Sequoia India, Tiger Global, Accel, and CDPQ the company is headquartered in Mountain View, California, with presence in San Francisco, New York, São Paulo, Bogota, London, Amsterdam, Sofia, Dubai, Mumbai, Singapore, and Jakarta.