Senior UX Writer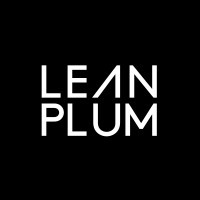 Leanplum
Marketing & Communications, Software Engineering, Design
Mumbai, Maharashtra, India
Posted on Friday, October 28, 2022
About the Role:
UX writers play a critical role at CleverTap and work with designers, product managers, engineers, and others to write the words that lead a user through the CleverTap dashboard. But it's not just the words—as a Senior UX writer you think about the entire user experience and about how it can be made enjoyable for people to navigate.
What will you do:
- Define the content strategy for the CleverTap product experience
- Play a key role in the Product discovery and development process by working cross functionally with designers, product managers, product marketing managers, and engineers.
- Understand functionality in the dashboard user experience to craft accurate, useful copy.
- Write clear, concise, consistent language that's on-brand and helps users navigate CleverTap.
- Write for various UI and UX components ranging from error messages, tool-tips, and descriptions, including system-generated updates.
- Work on different aspects of UX writing such as copy audits and competitive research.
- Collaborate with the product writing team to update and maintain the UX copy style guide.
- Conduct reviews for UX Copies created by the team.
What are we looking for?
Must have:
- At least 3 to 7 years of experience in UX writing and managing content team.
- Must be a native English speaker with excellent verbal and written communication skills, with a love for the Oxford comma.
- Work samples demonstrating experience creating user-centered design solutions.
- Must have received or are pursuing a BA/BS degree or higher in Computer Science, Communications, Design, or a related field.
- Proficient in the use of G-Suite products and screen capture software.
- Ability to collaborate effectively with team members in different time zones.
- Excellent people and time management skills.
- Can juggle multiple projects at the same time.
Good to have:
- Familiar with prototyping in Figma.
- Additional certifications specific to UX Writing.
Key Competencies:
- Functional: Product Technology domain understanding, Attention to detail, Result oriented
- Behavioral: Creative, Managing effective stakeholder communication, Conflict resolution, Team Player
Measures of Success:
- Reduced support tickets
- Project schedule adherence
Who will you report to: Director - Product Docs
Why join us?
- Be a part of a global growth stage startup
- Work in a fast-paced, dynamic environment where your contribution matters
- You are passionate about technology and its impact on the high growth mobile technology space- Innovate at scale, with learning opportunities
What is working at CleverTap like?
- Be a part of a global category creator - hyper growth B2B SaaS startup
- Work in a fast-paced, dynamic environment where your contribution matters
- Work, performance and results are real sources of happiness in addition to the fun of working with and celebrating success with an exceptionally talented team
- Accountability and driving outcomes is the key to success
- Your career here is limited by you and nothing else
- Teamwork trumps individual success
- You are passionate about experience technology and its impact on enabling growth
- Innovate at scale, with learning opportunities and having fun along the way!
About the Function:
At CleverTap, the product team is focussed on building the World's #1 Retention Cloud. We believe that user retention is the only way for apps to grow faster, sustainably. The Product organization collaborates with engineering to bring out new innovative features that customers love. The team is responsible for all aspects related to the product execution cycle - pain point identification, delivery, documentation, adoption, positioning, packaging, pricing, and promotion.
The Product team consists of product managers, designers, marketers, analysts, growth specialists, etc. working together to solve some of the challenges brands face to retain their customers for life.
We are a team of Growth Pilots where everyone works together towards a common objective.
P : Act with First Principles
I : Take Initiative
L : Seek to Learn
O : Take Ownership of Outcomes
T : Help Achieve Together
S : Speak up then Commit
About CleverTap:
CleverTap is the World's #1 Retention Cloud that helps app-first brands personalize and optimize all consumer touch points to improve user engagement, retention, and lifetime value. It's the only solution built to address the needs of retention and growth teams, with audience analytics, deep-segmentation, multi-channel engagement, product recommendations, and automation in one unified product.
The platform is powered by TesseractDB™ - the world's first purpose-built database for customer engagement, offering both speed and economies of scale.
CleverTap is trusted by 2000 customers, including AirAsia, Electronic Arts, TED, English Premier League, TD Bank, Carousell, Papa Johns, and Tesco.
Backed by leading investors such as Sequoia India, Tiger Global, Accel, and CDPQ the company is headquartered in Mountain View, California, with presence in San Francisco, New York, São Paulo, Bogota, London, Amsterdam, Sofia, Dubai, Mumbai, Singapore, and Jakarta.