Account Executive (Sales)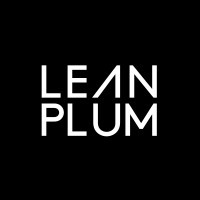 Leanplum
Sales & Business Development
Jakarta, Indonesia
Posted on Monday, October 17, 2022
About the Role:
The Account Executive position is responsible for growing the business' clientele in the region leveraging professional connections and relationships, demonstrating executive presence and value proposition for the CleverTap products. The position calls for a hands on and growth mindset in growing the business. This role calls for a strong hunter mindset in the SaaS sales environment with a track record of closing new business.
The ideal candidate should have an understanding of the mobile marketing space and familiarity with the regional market. We are looking for an individual who can hustle, roll up sleeves, has the growth and entrepreneurial mindset.
What will you do:
- To own the business targets for the respective account patch. To be able to hunt new business from the designated patch.
- Establish and build relationships with key customers/ prospects so as to understand the customer needs and create a compelling value proposition.
- Interact with prospects and customers, give product demo, presentations and work through the sales cycle to achieve Q-o-Q sales quotaBuild a pipeline for current quarter + next quarterNegotiate agreements with the prospects/ customers to close the deals.
- Work with partners and scale the business through them.
- Manage the Salesforce data on a daily basis with meeting notes, sales funnel updation, etc.
- Maintain post sales interface with the customers to build long term relationship and enhance the customer satisfaction.
What are we looking for?
Must have:
- At least 4 years of experience in SaaS selling
- Stronger fit exists for those having experience in working in Startup with a go-getting, hands-on approach, plugged into a hyper-growing sales organisation
- Connect and contacts in the potential customer ecosystem
- Candidates proficient in Bahasa and English speaking is a must
- Conceptual understanding of APIs, Webhooks, SDKs, Cloud, and SaaS technologies required
- Proven experience in leading and building a client portfolio in LATAM region
- Knowledge of market research, sales, and negotiating principles
- Excellent communication/presentation skills and ability to build relationships
- Organizational and time-management skills
Good to have:
- Good understanding of the MarTech domain is preferred
- Number driven approach towards accounts, targets, regional planning and conversion rates is helpful
- Knowledge of CRM software (eg. Salesforce) is a plus
Measures of Success:
- Revenue Achievement (Booking, ARR)
- Revenue retention (NRR)
- Sustainable revenue growth (CAC: LTV)
Key Competencies:
- Functional: Mobile marketing expertise, MarTech understanding, Result oriented
- Behavioural: Problem Solving, Consultative selling, Communication and presentation skills, Negotiation Skills
Who will you report to: Regional VP - Sales
Why join us?
- Be a part of a global growth stage startup
- Work in a fast-paced, dynamic environment where your contribution matters
- You are passionate about technology and its impact on the high growth mobile technology space
- Innovate at scale, with learning opportunities
What is working at CleverTap like?
- Be a part of a global category creator - hyper growth B2B SaaS startup
- Work in a fast-paced, dynamic environment where your contribution matters
- Work, performance and results are real sources of happiness in addition to the fun of working with and celebrating success with an exceptionally talented team
- Accountability and driving outcomes is the key to success
- Your career here is limited by you and nothing else
- Teamwork trumps individual success
- You are passionate about experience technology and its impact on enabling growth
- Innovate at scale, with learning opportunities and having fun along the way!
About the Function:
CleverTap's Account Executives/Sales Managers works in a dynamic, highly-technical environment to target consumer brands across the world to enable the growth marketers retain their users with a highly scalable next-generation user engagement and retention platform
About CleverTap:
CleverTap is the World's #1 Retention Cloud that helps app-first brands personalize and optimize all consumer touch points to improve user engagement, retention, and lifetime value. It's the only solution built to address the needs of retention and growth teams, with audience analytics, deep-segmentation, multi-channel engagement, product recommendations, and automation in one unified product.
The platform is powered by TesseractDB™ - the world's first purpose-built database for customer engagement, offering both speed and economies of scale.
CleverTap is trusted by 2000 customers, including AirAsia, Electronic Arts, TED, English Premier League, TD Bank, Carousell, Papa Johns, and Tesco.
Backed by leading investors such as Sequoia India, Tiger Global, Accel, and CDPQ the company is headquartered in Mountain View, California, with presence in San Francisco, New York, São Paulo, Bogota, London, Amsterdam, Sofia, Dubai, Mumbai, Singapore, and Jakarta.