Cybersecurity Engineer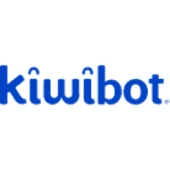 Kiwibot
Posted on Friday, November 10, 2023
Job Description
This is a remote position.
At Kiwibot, we are revolutionizing last-mile delivery by building the world's largest robotic delivery network. We believe that the future will be powered by clean and effective technological solutions, and we are committed to providing low or no-cost delivery services to everyone. We are a dynamic, fast-paced organization that values collaboration, creativity, and innovation. We are excited to welcome the next generation of tech talent to our team.

The ideal candidate for this position possesses a unique combination of technical expertise, problem-solving skills, and a commitment to maintaining the highest standards of cybersecurity. They should be well-rounded professionals with a solid background in information security and the ability to adapt to evolving threats and technologies.

As a Cybersecurity Engineer, you will play a crucial role in safeguarding an organization's digital assets and sensitive information. Your primary responsibility will be to identify, assess, and implement solutions to remediate security vulnerabilities while maintaining a robust and secure IT environment.

Location: Remote Friendly

Career Path: -> Cybersecurity Engineer > Cybersecurity Engineer Senior > Cybersecurity Manager > Cybersecurity Team Leader > CISO.

Requirements
As a Cybersecurity Engineer, a typical day might include the following:

Implement, configure, and manage Endpoint Detection and Response (EDR) and Extended Detection and Response (XDR) solutions to enhance our threat detection and incident response capabilities.


Design, implement, and maintain Identity and Access Management (IAM) solutions for cloud environments, ensuring secure and compliant access control.


Perform regular vulnerability assessments to identify and mitigate security vulnerabilities in our systems and applications.


Develop and maintain scripts for automation, data analysis, and system administration tasks to improve security operations efficiency.


Apply a solid understanding of networking principles to analyze network traffic, detect anomalies, and support the implementation of security measures.


Maintain detailed records of security configurations, incident responses, and vulnerabilities, and communicate these effectively within the team.

This job might be the right one for you if you have:

Proven experience in a Security Engineer or similar role.


Experience with EDR/XDR solutions, IAM in cloud environments, and vulnerability scanning tools.


Familiarity with the OWASP Top 10 and MITRE ATT&CK framework.


Proficiency in scripting languages (e.g., Python, Bash).


Strong knowledge of networking protocols and technologies.


Solid UNIX operating system knowledge.


Strong problem-solving skills and the ability to work independently.


Excellent communication and teamwork skills"

You might also have:

Computer science or related degree


Security related certifications (CompTIA Security+, CISSP, etc. )


Experience with CTF-like challenges"

Benefits
Kiwibot's Culture & Values:
At Kiwibot, we believe in creating a dynamic and inclusive work environment that fosters diversity, collaboration, and innovation, while embodying our core values of Being Agile, Acting Resourceful, Thinking Disruptive, Creating Happiness, and Loving through service. We approach challenges with resourcefulness, always considering what is important and urgent, and quickly making decisions to address new situations. We use our creativity and ingenuity to disrupt the status quo and make the ordinary extraordinary, fostering a dynamic and joyful work environment that encourages engagement and creativity. Our actions are guided by our commitment to serving everyone with care, kindness, and fairness, constantly seeking to improve the ways in which we operate.

What we offer you:

Opportunity to join a fast-growing startup and help shape and establish the company's industry leadership in robotic last-mile delivery.


Competitive compensation package.


Being part of one of the top Tech Start-Ups in Latin America that is operating in the US market.


Learn the best practices and methods that are useful in the startup world.

{{getI18n('zr.careers.publicpage.meta.viewapplication')}} {{getI18n(data[0].applynow)}}
{{getI18n("crm.setup.careersite.aboutcompany")}}
{{unescape(removeUnwantedCss(org_info.description))}}
{{org_info.description}}
{{each_field.field_label}}
{{unescape(removeUnwantedCss(record[each_field.api_name],true))}}
{{getValue(record[each_field.api_name],each_field.data_type)}}
{{getI18n("zr.crm.migration.client.attachment.label")}}
{{getI18n('zr.careers.publicpage.meta.viewapplication')}} {{getI18n(data[0].applynow)}}