Robotics Engineer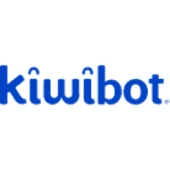 Kiwibot
Posted on Thursday, September 28, 2023
Job Description
At Kiwibot, we are revolutionizing last-mile delivery by building the world's largest robotic delivery network. We believe that the future will be powered by clean and effective technological solutions, and we are committed to providing low or no-cost delivery services to everyone. We are a dynamic, fast-paced organization that values collaboration, creativity, and innovation. We are excited to welcome the next generation of tech talent to our team.

The ideal candidate is passionate about robotics and aims to contribute to the growth of Kiwibot as well as the robotics field as a whole. You are driven, proactive, and eager to explore innovative ideas that enhance our robotic systems and capabilities. Your expertise in robotics engineering will be instrumental in achieving Kiwibot's mission.

In this role, he/she/they will play a vital role in designing, developing, and maintaining our cutting-edge robotic delivery systems. You won't just work on projects; you'll take the lead on larger, more complex endeavors. You'll also have the opportunity to mentor and oversee junior engineers, sharing your valuable expertise. Your role may require interfacing with clients, attending crucial meetings, and representing our engineering team in cross-functional collaborations. As a mid-level engineer at Kiwibot, you'll demonstrate expert competence in your field, effortlessly solving complex engineering problems.

Location:
Medellín, Hybrid (mix between remote and on-site)
Requirements
As a Robotics Engineer, a typical day might include the following:

Algorithm Development: Develop and implement algorithms for perception, localization, mapping, and navigation for autonomous robots.


System Design & Integration: Design, integrate, and test robotic systems, focusing on perception and navigation modules.


Sensor Fusion: Work with various sensor data, using sensor fusion techniques to improve perception and navigation accuracy.


Real-time System Development: Develop and implement real-time perception and navigation systems for robots to interact effectively with their environment.


Performance Optimization: Optimize the performance of robotic perception and navigation systems in different environmental conditions.Collaboration: Collaborate with other engineers, data scientists, and stakeholders to ensure the robotic systems meet the desired objectives and performance metrics.


Simulation & Testing: Design and conduct simulation tests to evaluate the performance of perception and navigation algorithms. Adapt these algorithms based on test results.


Documentation: Document design, development, and testing processes to maintain a comprehensive record of work performed.


Troubleshooting & Maintenance: Troubleshoot issues with the robotic systems, particularly those related to perception and navigation, and perform necessary repairs or modifications.


Technology Awareness: Stay abreast of the latest developments and trends in robotics, AI, perception, and navigation to bring innovation to the department.

Autonomous Navigation Improvement: Continuously enhance the robot's autonomous navigation behavior to minimize the need for supervisor intervention.

This job might be the right one for you if you have:

Proficiency in programming languages commonly used in robotics, such as Python, C++, and ROS2.


Object-Oriented Design and Software Architecture.


Knowledge and Application of Robotics Principles.


Strong problem-solving skills and the ability to troubleshoot complex robotic systems.


Effective communication skills and the ability to work collaboratively in a multidisciplinary team.


Valid Visa for the United States.

You might also have:

A B2-level of English proficiency, both written and spoken.


Reliability, commitment, and punctuality.


Strong written and verbal communication skills.


Collaboration and Teamwork, but also demonstrated leadership capabilities.


Creativity and Innovation, quick adaptability to change.


Project management proficiency, exceptional attention to detail, and strong problem-solving skills.


Strategic Planning.


Knowledge of Software Development Methodologies.

Career Path: -> SR - > CORNER LEAD -> TEAM LEAD -> TECHNICAL DIRECTOR -> CTO

Benefits
Kiwibot's Culture & Values:

At Kiwibot, we believe in creating a dynamic and inclusive work environment that fosters diversity, collaboration, and innovation, while embodying our core values of Being Agile, Acting Resourceful, Thinking Disruptive, Creating Happiness, and Loving through service. We approach challenges with resourcefulness, always considering what is important and urgent, and quickly making decisions to address new situations. We use our creativity and ingenuity to disrupt the status quo and make the ordinary extraordinary, fostering a dynamic and joyful work environment that encourages engagement and creativity. Our actions are guided by our commitment to serving everyone with care, kindness, and fairness, constantly seeking to improve the ways in which we operate.

What we offer you:

Opportunity to join a fast-growing startup and help shape and establish the company's industry leadership in robotic last-mile delivery.


Competitive compensation package.


Being part of one of the top Tech Start-Ups in Latin America that is operating in the US market.


Learn the best practices and methods that are useful in the startup world.

{{getI18n('zr.careers.publicpage.meta.viewapplication')}} {{getI18n(data[0].applynow)}}
{{getI18n("crm.setup.careersite.aboutcompany")}}
{{unescape(removeUnwantedCss(org_info.description))}}
{{org_info.description}}
{{each_field.field_label}}
{{unescape(removeUnwantedCss(record[each_field.api_name],true))}}
{{getValue(record[each_field.api_name],each_field.data_type)}}
{{getI18n("zr.crm.migration.client.attachment.label")}}
{{getI18n('zr.careers.publicpage.meta.viewapplication')}} {{getI18n(data[0].applynow)}}