Operations Analyst - Greater Boston Area, MA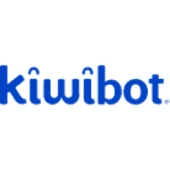 Kiwibot
IT, Operations
Boston, MA, USA
Posted on Friday, May 12, 2023
Job Description
At Kiwibot we are building the largest robotic last-mile delivery network to support operations in several environments from college campuses to cities across the US and Europe. We believe that the future will be powered by clean and effective technological solutions and that everyone should have the access to receive anything at a low or no cost.

The City Operations team is part of the larger Kiwibot´s Operations team, and owns city-specific business outcomes and bridges our overall strategy with local needs. The team ensures complex, business-critical work is done in a high-quality way and champions the core Kiwibot experience in cities, campuses, and many more types of locations.
As an Operations Coordinator you report to a Sr. City Operations Manager, and are the first "boots-on-the-ground" representative for new Kiwibot´s sites. In each new site, you will work through an operational playbook, including being or helping form a team, setting up new infrastructure or work spaces, working with partners, and testing and iterating on various operational models. This role requires great project management skills and a determination to "hustle" and get things done.

Location: Various, United States.

Requirements
As an Operations Coordinator a typical day might include the following:

Build a launch plan and budget for each new site you're launching to operationalize a fleet of robots in a matter of weeks

Help recruit and build out a foundation for a strong local operational team

Continually innovate on launch playbooks to help scale our other cities

Drive initial adoption of the service through launch marketing campaigns in close coordination with our partners as well as our Central Operations team

Be an operations point-of-contact for our partner POCs and other stakeholders

Work cross-functionally with our Operations, Business Development and Engineering teams to streamline processes

Own all performance KPIs for a best-in-class robot delivery service for your site/s

This job might be the right one for you if:

0-3 years of operations management, consulting, banking or tech background

Analytical background: you can mold and understand data to drive action and results

Project management experience with an obsession over details

Excellent communication skills: experience working closely and communicating effectively with diverse set of stakeholders in an ever-changing, rapid growth environment

Experience being a leader among peers, influencing cross-functional partners and setting an example for others

An entrepreneurial spirit - no problems with getting your hands dirty. Passion for building things, working towards a shared goal, and ownership of outcomes

Flexibility to travel 70-80% of the year. Location is flexible

Physical work, might be part of your role

You might have also have:

Spanish language skills (we are a Latin America start up!)

Knowledge of electronics, electric engineering or other similar technical fields

Experience starting or scaling a successful startup

Demonstrated interest in logistics, on-demand services, and marketplaces

Benefits
What we offer you:

As your career progresses, we commit to develop and advance your career. We aim to put together personalized training for every employee through a blend of training that includes:

Opportunity to join a fast-growing startup and help shape and establish the company's industry leadership in robotic last-mile delivery

Competitive compensation package

Targeted in-house training and on-the-job training and experience

Tailored coaching

Being part of one of the top Tech Start-Ups in Latin America that is operating in the US market

{{getI18n('zr.careers.publicpage.meta.viewapplication')}} {{getI18n(data[0].applynow)}}
{{getI18n("crm.setup.careersite.aboutcompany")}}
{{unescape(removeUnwantedCss(org_info.description))}}
{{org_info.description}}
{{each_field.field_label}}
{{unescape(removeUnwantedCss(record[each_field.api_name],true))}}
{{getValue(record[each_field.api_name],each_field.data_type)}}
{{getI18n("zr.crm.migration.client.attachment.label")}}
{{getI18n('zr.careers.publicpage.meta.viewapplication')}} {{getI18n(data[0].applynow)}}