Head of Research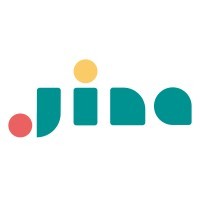 Jina AI
Operations
Berlin, Germany
Posted on Thursday, May 4, 2023
-A commercial open-source company that empowers businesses and developers to create cutting-edge neural search, generative AI, and multimodal services using state-of-the-art LMOps, MLOps, and cloud-native technologies
- Founded in Feb. 2020, raised $
37.5M
in 20 months. Now a global team of 65 with four offices: Berlin (HQ), San Jose, Shenzhen, and Beijing.
- One of the high-valued & high-potential AI startups in the world, featured on Forbes DACH AI30 2020, CBInsights AI 100 2021 & 2022.
- You are passionate about multimodal intelligence and making it accessible to everyone.
- You want to work with the latest technologies and are fascinated by AI/ML.
- You are a fast learner and a team player and enjoy working in an async, distributed environment.
- You are proactive and take ownership of your projects.
- You have excellent communication skills in English.
We are seeking a highly skilled and experienced Head of Research to lead our research team at Jina AI, a cutting-edge multimodal AI startup. We specialize in developing and fine-tuning Large Language Models (LLMs) such as GPT, BERT, and Transformer architectures for resource-constrained settings, including on-prem, privacy-preserved, and low VRAM environments.
With a team of 60 talented individuals and $38M in Series A funding, the Head of Research will play a critical role in driving our mission to make breakthroughs in AI technology.
Responsibilities
Set the strategic direction for the research team, define the overall research agenda, and align it with our company's focus on LLMs, multimodal models, and resource-constrained settings.
Lead, mentor, and manage a team of research scientists and engineers, fostering a collaborative and innovative work environment.
Drive collaborations with external partners, including universities, research institutes, and industry partners, to enhance our research capabilities and maintain our competitive edge.
Oversee the development and implementation of new AI algorithms, techniques, and models using state-of-the-art approaches such as fine-tuning methods, federated learning, and knowledge distillation.
Communicate research findings and advancements to both internal and external stakeholders, including presenting at conferences like NeurIPS, ICML, and ACL, publishing papers, and sharing insights with the broader AI community.
Monitor industry trends, competitor activities, and emerging technologies to ensure our research efforts remain relevant and cutting-edge.
Requirements
PhD in Computer Science, Artificial Intelligence, or a related field.
10+ years of experience in AI research, with a focus on LLMs and multimodal models.
Demonstrated experience leading and managing research teams.
Strong track record of published research and conference presentations in relevant fields, particularly at top-tier conferences such as NeurIPS, ICML, and ACL.
Experience in collaborating with external research partners and stakeholders.
Proficient in Python, TensorFlow, PyTorch, and other relevant AI and machine learning frameworks.
Excellent communication, leadership, and problem-solving skills.
💰 Competitive salary & stock options
🌎 Multi-cultural & diverse team
🎓 Numerous opportunities to present/attend top AI/OSS/industry conference
🦄 Rapid career development opportunities alongside the company
🏢 Central office in downtown Berlin, San Jose, Shenzhen, Beijing
⛱️ Free snacks & drinks, monthly team events, flexible working hours, home office options
💻 Macbooks & top-notch equipment
Candidates can expect the hiring process to follow the order below. Please keep in mind that candidates can be declined from the position at any stage of the process.
- The first round is the CV screening, candidates will receive an email that contains a link for booking the next round. This process takes a maximum of one week.
- Qualified candidates will be invited to schedule a 30-minute screening call specifically on Zoom with one of our global recruiters. For engineering candidates, after this interview candidates will receive an email and be asked to complete an offline code challenge. On average the candidates can finish it in 30 minutes.
- Next, candidates will be invited to schedule Peer Interviews with team members from the relevant team. There are two rounds of Peer Interview, 1st is Technical Peer Interview and the 2nd is Team Peer Interview. For engineering candidates, the team will examine the quality of the offline challenge as well as you fundamental knowledge and coding skill during the Technical Peer Interview; one should also expect a live-coding challenge in 10 to 15 minutes. As long as candidates passed the Technical Peer Interview, they will be invited to talk with specific Team Lead in the Team Peer Interview stage. The interview will be more relevant to practical problem solving.
- Finally, candidates will be invited to schedule a 30-minute interview with CXO.
We will collect the feedback from all interviewers and make a decision in a maximum of two weeks (on average it takes 5 working days). Then the candidate will be invited to another 15-minute call with our recruiters to discuss the terms of the offer.