Sales Development Representative (f/m/d)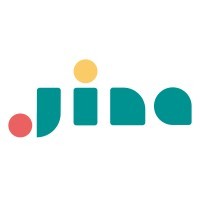 Jina AI
Sales & Business Development
Berlin, Germany
Posted on Friday, March 24, 2023
-A commercial open-source company that empowers businesses and developers to create cutting-edge neural search, generative AI, and multimodal services using state-of-the-art LMOps, MLOps, and cloud-native technologies
- Founded in Feb. 2020, raised $
37.5M
in 20 months. Now a global team of 65 with four offices: Berlin (HQ), San Jose, Shenzhen, and Beijing.
- One of the high-valued & high-potential AI startups in the world, featured on Forbes DACH AI30 2020, CBInsights AI 100 2021 & 2022.
- You are passionate about multimodal intelligence and making it accessible to everyone.
- You want to work with the latest technologies and are fascinated by AI/ML.
- You are a fast learner and a team player and enjoy working in an async, distributed environment.
- You are proactive and take ownership of your projects.
- You have excellent communication skills in English.
We are seeking an experienced Sales Representative to join our team and drive the sales of our AI Generated Content tools, PromptPerfect and Rationale AI.
You will be responsible for identifying and targeting potential customers, understanding their pain points, and converting them into paid customers. You should be able to work independently and possess excellent communication and negotiation skills.