Manager/Senior Manager, SEC Reporting and Technical Accounting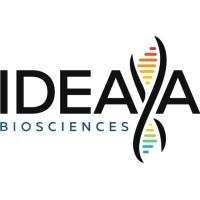 IDEAYA Biosciences
IT, Accounting & Finance
South San Francisco, CA, USA
Posted on Friday, August 18, 2023
IDEAYA Biosciences (NASDAQ: IDYA) is a public, clinical-stage precision medicine oncology company committed to the discovery and development of targeted therapeutics for patient populations selected using DNA sequencing and other molecular diagnostics. Our approach integrates extensive capabilities in identifying and validating translational biomarkers with small molecule drug discovery to select patient populations most likely to benefit from the therapies we are developing. We are applying these capabilities across multiple classes of precision medicine, including direct targeting of oncogenic pathways and synthetic lethality – which represents an emerging class of precision medicine targets. We believe this diversified approach will enable us to deliver the right medicine to the right patient to drive a more robust clinical response. IDEAYA has an industry leading platform and pipeline in precision medicine / synthetic lethality. IDEAYA wholly-owner controls its three most-advanced clinical programs. It has established strategic collaborations with GSK, Amgen and Pfizer supporting certain clinical and preclinical pipeline programs.
When you're at IDEAYA, you will be in the midst of brilliant minds working on precision medicine therapies to help cancer patients. We are passionate and committed about being on the forefront of oncology medicine, which means we all have a high internal drive that is at the very core of every person at IDEAYA. We are inquisitive, ask deep questions, and are data-driven innovators who like to collaborate and use team work to move science forward. For more information, please see
www.ideayabio.com
.
Position Summary:
Manager/Senior Manager, SEC Reporting and Technical Accounting reports to Director, SEC Reporting and Technical Accounting. This position will be responsible for managing all aspects of technical accounting, SEC reporting, SOX compliance, tax and stock plan administration. The successful candidate will have public company accounting experience, including preparing and reviewing 10-Q's and 10-K's, supporting documentation, and SEC checklists.
What you'll do:
Direct prepare, review and submission, of financial statements and other filings as required by US SEC, such as 10K, 10Q, proxy statements and 8-Ks
Manage all aspects of public reporting process: preparing financial statements, foot notes, MD&A, tie out workbook and auditors' questions
Implement and maintain new accounting pronouncements under US GAAP
Monitor, assess and communicate the impact of proposed accounting pronouncements and SEC regulations and draft the disclosures in the financial statements and footnotes
Manage the timely preparation and review of quarterly and year-end financial statements
Assist the Controller with all relevant corporate tax areas and be a liaison with the third-party accounting firm engaged in the corporate tax function
Proactively identify, research, consult and draft technical memos on significant proposed and completed transactions and complex issues
Preparation of materials used in presentations to the audit committee, Board of Directors and Senior Management
Lead the Company's program of internal compliance by establishing, implementing and monitoring appropriate internal controls and policies to ensure conformance and compliance with US GAAP and Sarbanes-Oxley statutory requirements
Coordinate the provision of information to external auditors for quarterly and annual audits and served as a key liaison with outside auditors
Oversee equity accounting and reporting including calculations for weighted average shares outstanding, diluted shares, EPS, and stock-based compensation expense
Manage the stock administration activities and act as a point of contact for transfer agent and E*TRADE, such as managing employee stock purchase plan
Assist with the month-end close activities (e.g., accrual, JE) as needed
Prepare the equity related requests from HR, tax, FP&A and IR; assist with other equity ad-hoc requests and projects
Key driver in maintaining/developing a culture of pursuing excellence in all aspects of accounting, which includes on-going review and design of internal controls, policies and procedures
Requirements:
BS/BA degree in related discipline and minimum of 5 years of public accounting and industry experience, preferably with public biotech experience
Active CPA license with at least 5 years of experience with a Big 4 accounting firm
Strong communication and analytical skills, and ability to produce professional level documentation
Strong understanding of Sarbanes-Oxley compliant business processes and systems
Strong understanding of SEC reporting and US GAAP
NetSuite, Equity Edge, Active Disclosure experience highly preferred
Ability to work in a fast-paced environment and manage well through ambiguity and complexity
The salary range is an estimate and may vary based on the Company's compensation practices.
The Company complies with all laws respecting equal employment opportunity and does not discriminate against applicants with regard to any protected characteristic as defined by federal, state, and local law. This position requires you to work onsite at the Company's facilities,
with partial work-from-home flexibility,
and the Company requires that all employees working in its facilities be fully vaccinated (except as required by applicable law). Therefore, this position requires you to be fully vaccinated from COVID-19, subject to reasonable accommodations for medical or religious reasons, and/or as otherwise required by applicable law. The Company considers you fully vaccinated once 14 days have passed since you received either the second dose in a two-dose COVID-19 vaccine series or a single-dose COVID-19 vaccine. The vaccine must have been FDA approved, have emergency use authorization from the FDA, or, for persons fully vaccinated outside of the U.S., be listed for emergency use by the World Health Organization.
Benefits
Along with our highly collaborative and inclusive environment, IDEAYA offers a comprehensive and competitive benefits package that includes (but is not limited to) medical/dental/vision coverage (100% company paid for employees and 90% company paid for dependents), retirement benefits, ESPP and wellness programs. All full-time employees will also be eligible for an annual bonus and equity refresh.
IDEAYA is an equal opportunity employer. In accordance with applicable law, IDEAYA does not discriminate in hiring or otherwise in employment based on race, color, religion, sex, national origin, age, marital or veteran status, disability, sexual orientation, or any other legally protected status. EOE/AA/Vets.