Senior/Principal Research Scientist, Computational Biologist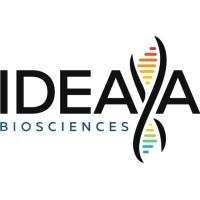 IDEAYA Biosciences
South San Francisco, CA, USA
Posted on Wednesday, May 17, 2023
IDEAYA Biosciences (NASDAQ: IDYA) is a public, clinical-stage synthetic lethality-focused precision medicine oncology company committed to the discovery and development of targeted therapeutics for patient populations selected using DNA sequencing and other molecular diagnostics. Our approach integrates extensive capabilities in identifying and validating translational biomarkers with small molecule drug discovery to select patient populations most likely to benefit from the therapies we are developing. We are applying these capabilities across multiple classes of precision medicine, including direct targeting of oncogenic pathways and synthetic lethality – which represents an emerging class of precision medicine targets. We believe this diversified approach will enable us to deliver the right medicine to the right patient to drive a more robust clinical response.
IDEAYA has an industry leading platform and pipeline in Synthetic Lethality. IDEAYA has established strategic collaborations with Amgen and Pfizer supporting its pipeline programs, and also has wholly-owned or controlled clinical and preclinical programs.
When you're at IDEAYA, you will be in the midst of brilliant minds working on precision medicine therapies to help cancer patients. We are passionate and committed about being on the forefront of oncology medicine, which means we all have a high internal drive that is at the very core of every person at IDEAYA. We are inquisitive, ask deep questions, and are data-driven innovators who like to collaborate and use team work to move science forward. For more information, please see
www.ideayabio.com
.
Position Summary:
IDEAYA Biosciences is seeking a Senior or a Principal Computational scientist to join our Computational Biology team. This individual will work on a range of early-stage programs including new target ID efforts. The role will have a heavy focus on computational analysis of internal and public external multi-omics and CRISPR screening datasets to test and help derive novel hypotheses. The ideal candidate will be comfortable working with a range of omics datatypes generated from in vitro and in vivo model systems. The ideal candidate will enjoy working collaboratively in a fast-paced environment on a range of challenging and exciting scientific problems. This is a unique opportunity to gain broad computational experience throughout the early stages of drug development and work on cutting edge functional genomic and single cell datasets.
What you'll do:
Aid in and lead analyses for drug target identification via development of machine learning models to integrate diverse data sources that guide interpretation and decision making
Carry out standard and complex differential analyses of omics data amongst a wide array of in vitro, and in vivo samples
Work closely with scientists throughout the organization to accelerate and enable testing of hypotheses through computational analyses
Clearly communicate and present results to project teams and the larger organization
Develop working knowledge of cancer biology underpinning IDEAYA projects to facilitate communication and more rapid analyses
Requirements:
PhD in Computational Biology, Bioinformatics, Genomics, or associated field preferred with 3-6 years' industry experience
Strong working knowledge of linear modeling, regression techniques, and associated statistical tests
Working knowledge of dimensionality reduction and feature engineering techniques
Experience with cancer biology and cancer genomics analysis
Experience with RNAseq and or multi-omic differential analysis
Experience with human NGS datasets and UNIX based bioinformatic tools
Strong familiarity with standard bioinformatic data resources such as Ensembl, NCBI, uniprot, pfam, etc
Proficient in Python/R data processing and usage of bioinformatic packages
Proficient in visualization and presentation of complex data
Proficient with usage of cluster and cloud computing such as AWS
Familiarity with version control and software engineering best practices
Problem solver and self-starter who is passionate about their own career growth and development
Team player who is comfortable playing supporting or leading roles when necessary
Clear communicator who can work closely with biological scientists
Preferred Requirements:
Experience with scRNAseq and spatial transcriptomics
Experience with functional genomics datasets (e.g. CRISPR screening)
Experience with clinical and translational bioinformatics
Experience with Oncology and functional genomics data resources such as TCGA and DepMap
Experience building and validating machine learning based models with multi-omics data sources
Experience with non-linear modeling and optimization techniques
Experience with Bayesian methods and causal network modeling
Experience developing interactive UIs with python/R and or Javascript
The Company complies with all laws respecting equal employment opportunity and does not discriminate against applicants with regard to any protected characteristic as defined by federal, state, and local law. This position requires you to work onsite at the Company's facilities,
with partial work-from-home flexibility,
and the Company requires that all employees working in its facilities be fully vaccinated (except as required by applicable law). Therefore, this position requires you to be fully vaccinated from COVID-19, subject to reasonable accommodations for medical or religious reasons, and/or as otherwise required by applicable law. The Company considers you fully vaccinated once 14 days have passed since you received either the second dose in a two-dose COVID-19 vaccine series or a single-dose COVID-19 vaccine. The vaccine must have been FDA approved, have emergency use authorization from the FDA, or, for persons fully vaccinated outside of the U.S., be listed for emergency use by the World Health Organization.
Benefits
Along with our highly collaborative and inclusive environment, IDEAYA offers a comprehensive and competitive benefits package that includes (but is not limited to) medical/dental/vision coverage (100% company paid for employees and 90% company paid for dependents), retirement benefits, ESPP and wellness programs. All full-time employees will also be eligible for an annual bonus and equity refresh.
IDEAYA is an equal opportunity employer. In accordance with applicable law, IDEAYA does not discriminate in hiring or otherwise in employment based on race, color, religion, sex, national origin, age, marital or veteran status, disability, sexual orientation, or any other legally protected status. EOE/AA/Vets.