Head of Discovery Analytical Chemistry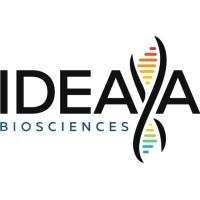 IDEAYA Biosciences
South San Francisco, CA, USA
Posted on Saturday, April 8, 2023
IDEAYA Biosciences (NASDAQ: IDYA) is a public, clinical-stage synthetic lethality-focused precision medicine oncology company committed to the discovery and development of targeted therapeutics for patient populations selected using DNA sequencing and other molecular diagnostics. Our approach integrates extensive capabilities in identifying and validating translational biomarkers with small molecule drug discovery to select patient populations most likely to benefit from the therapies we are developing. We are applying these capabilities across multiple classes of precision medicine, including direct targeting of oncogenic pathways and synthetic lethality – which represents an emerging class of precision medicine targets. We believe this diversified approach will enable us to deliver the right medicine to the right patient to drive a more robust clinical response.
IDEAYA has an industry leading platform and pipeline in Synthetic Lethality. IDEAYA has established strategic collaborations with Amgen and Pfizer supporting its pipeline programs, and also has wholly-owned or controlled clinical and preclinical programs.
When you're at IDEAYA, you will be in the midst of brilliant minds working on precision medicine therapies to help cancer patients. We are passionate and committed about being on the forefront of oncology medicine, which means we all have a high internal drive that is at the very core of every person at IDEAYA. We are inquisitive, ask deep questions, and are data-driven innovators who like to collaborate and use team work to move science forward. For more information, please see
www.ideayabio.com
.
Position Summary:
We are seeking an experienced and highly motivated Associate Director / Director, Analytical Chemistry to join our multidisciplinary team based in South San Francisco. The role requires the candidate to work collaboratively with the related cross-functional teams to support our drug discovery pipeline. The successful candidate will be responsible for but not limited to those listed below.
What you'll do:
Lead the analytical chemistry efforts in facilitating internal drug discovery by managing and executing compound purification (including chiral separations), structural elucidation, biophysical property determinations (such as solubility, logD, and pKa determinations), and stability studies
Troubleshoot methods and provide technical guidance across discovery programs
Manage installation and maintenance of lab analytical equipment.
Train and supervise research associate and scientists to ensure proper execution of analytical experiments
Perform vendor review and selection and provide oversight of all external analytical work
Ensure analytical method qualification/validation/technical-transfer documentation (test protocols, methods, and reports) are relevant, accurate, and complete
Stay aware of newly emerging techniques and technologies and bring new capabilities online as necessary
Proactively communicate with and work closely with other functions to align analytical strategy to achieve goals
Hire high-caliber analytical chemists to build and grow a world-class analytical department
Craft and manage budgets
Requirements:
Ph.D. in analytical chemistry or related discipline with minimum of (10) years of drug discovery/development experiences and demonstrated ability in leading cross-functional groups
Strong subject matter expertise in small molecule purification, structural elucidation, multidisciplinary chemical analysis, analytical method development/validation, and CRO management
Exceptional problem-solving skills and ability to quickly adapt and shift focus as needed
Excellent interpersonal and communication skills for internal and external collaborations
Demonstrated ability in strategic plans and prioritization of a portfolio of projects
Ability to multi-task in a fast-paced dynamic environment while demonstrating a calm and positive attitude and a superior work ethic
Ability to mentor junior level associates and scientists, including direct reports or supporting team members
The salary range for this position at the Associate Director level is between $180,740 and $198,950. The salary range is an estimate and may vary based on the Company's compensation practices.
The salary range for this position at the Director level is between $204,878 and $254,714. The salary range is an estimate and may vary based on the Company's compensation practices.
The Company complies with all laws respecting equal employment opportunity and does not discriminate against applicants with regard to any protected characteristic as defined by federal, state, and local law. This position requires you to work onsite at the Company's facilities,
with partial work-from-home flexibility,
and the Company requires that all employees working in its facilities be fully vaccinated (except as required by applicable law). Therefore, this position requires you to be fully vaccinated from COVID-19, subject to reasonable accommodations for medical or religious reasons, and/or as otherwise required by applicable law. The Company considers you fully vaccinated once 14 days have passed since you received either the second dose in a two-dose COVID-19 vaccine series or a single-dose COVID-19 vaccine. The vaccine must have been FDA approved, have emergency use authorization from the FDA, or, for persons fully vaccinated outside of the U.S., be listed for emergency use by the World Health Organization.
Benefits
Along with our highly collaborative and inclusive environment, IDEAYA offers a comprehensive and competitive benefits package that includes (but is not limited to) medical/dental/vision coverage (100% company paid for employees and 90% company paid for dependents), retirement benefits, ESPP and wellness programs. All full-time employees will also be eligible for an annual bonus and equity refresh.
IDEAYA is an equal opportunity employer. In accordance with applicable law, IDEAYA does not discriminate in hiring or otherwise in employment based on race, color, religion, sex, national origin, age, marital or veteran status, disability, sexual orientation, or any other legally protected status. EOE/AA/Vets.