Senior Executive Assistant, Chief Executive Officer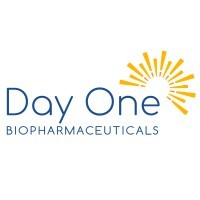 Day One Biopharmaceuticals
Administration
Brisbane, CA, USA
Posted on Saturday, May 13, 2023
SENIOR EXEUTIVE ASSISTANT, CHIEF EXECUTIVE OFFICER
Day One Biopharmaceuticals is an emerging, mission-driven, drug development company intentionally designed to identify, clinical evaluate, and successfully commercialize novel treatments for pediatric oncology patients, and ultimately to expand those benefits to patients of all ages. For more information, please visit our website at
http://www.dayonebio.com
.
POSITION SUMMARY:
The Senior Executive Assistant will report directly to the Chief Executive Officer (CEO), providing executive support to the CEO and 1-2 additional members of the executive team. The Senior Executive Assistant will serve as the primary point of contact for internal and external constituencies on all matters involving the CEO. The Senior Executive Assistant will also serve as a liaison to the board of directors and senior management teams; will organize and coordinate executive activities; will oversee special projects; and will be responsible for coordinating and organizing activities and workstreams that are shared across the Executive Assistant team at Day One. The ideal individual will have demonstrated the ability to exercise good judgment in a variety of situations, with strong written and verbal communication, administrative, and organizational skills, and the ability to maintain a realistic balance among multiple priorities. The Senior Executive Assistant will have the ability to work independently on projects, from conception to completion, and must be able to work under pressure at times to handle a wide variety of activities and confidential matters with discretion. The Senior Executive Assistant will operate in a highly collaborative and team-based work environment and will need to establish productive and trusting relationships at all levels in the organization to be effective.
This person will be located in the San Francisco Bay area with the ability to come into the Brisbane office 1-3 days/week depending on business need.
ESSENTIAL DUTIES AND RESPONSIBILITIES:
Executive Support
•
Completes a broad variety of administrative tasks for the CEO and executive team including: managing an extremely active calendar of appointments; completing expense reports; composing and preparing correspondence that is sometimes confidential; arranging complex and detailed travel plans, itineraries, and agendas; and compiling documents for travel-related meetings.
•
Communicates directly, and on behalf of the CEO and executive team, with Board members, and others, on matters related to executive team initiatives.
•
Collaborates closely and productively with other members of the Executive Assistant team and with the Office Manager
•
Provides a bridge for smooth communication between the CEO's and executive team's office and internal departments; demonstrating leadership to maintain credibility, trust and support with senior management staff and the broader team at Day One.
•
Works closely and effectively with the CEO and executive team to keep them well informed of upcoming commitments and responsibilities, following up appropriately. Acts as a "barometer," having a sense for the issues taking place in the environment and keeping the executive updated.
•
Manages the CEO's and executive team's external commitments and runs interference with internal commitments (E.g. external Board meetings, investor and partner meetings and interactions, invited talks, other Board duties).
•
Prioritizes conflicting needs; handles matters expeditiously, proactively, and follows-through on projects to successful completion, often with deadline pressures.
•
Has personal responsibility for maintaining a culture of high performance, creativity and close collaboration with all areas of the business, and in line with Day One's core values
Board Support and Liaison
•
Serves as the CEO's administrative liaison to Day One's Board of Directors
•
Assists Board members with travel arrangements, lodging, and meal planning as needed
•
Maintains discretion and confidentiality in relationships with all Board members
•
Maintains compliance with applicable rules and regulations set in bylaws regarding Board and Board committee matters
Employee and Senior Management Liaison
•
Participates as an adjunct member of the Executive Team including assisting in scheduling meetings
•
Coordinates and organizes workstreams shared with the other members of the Executive Assistant team
•
Assists in coordinating the agenda of senior management team meetings and off-sites
•
Assists with arranging travel as needed
•
Ensures that the CEO's and Executive Team's bios on website and elsewhere is kept updated and responds to requests for materials regarding the executive team and the organization in general
QUALIFICATIONS
•
Strong work tenure: 5 to 10 years of experience supporting C-Level Executives or similar experience, preferably in a biotech organization
•
Experience and interest in internal and external communications
•
Strong organizational skills that reflect ability to perform and prioritize multiple tasks seamlessly with excellent attention to detail
•
Very strong interpersonal skills and the ability to build relationships with stakeholders, including staff, board members, external partners
•
Expert level written and verbal communication skills
•
Demonstrated proactive approaches to problem-solving with strong decision-making capability
•
Highly resourceful team-player, with the ability to also be extremely effective independently
•
Proven ability to handle confidential information with discretion, be adaptable to various competing demands, and demonstrate the highest level of service and response
•
Demonstrated ability to achieve high performance goals and meet deadlines in a fast-paced environment
•
Forward looking thinker, who actively seeks opportunities and proposes solutions
The preceding job description has been designed to indicate the general nature and level of work performed by employees within this classification.
COMPENSATION AND BENEFITS
The salary range for this position is $130,000 - $140,000. Day One Bio considers a range of factors when determining base compensation. These considerations mean actual compensation will vary.
DISCLAIMER
Day One is committed to providing an environment of mutual respect where equal employment opportunities are available to all applicants without regard to race, color, religion, sex, pregnancy (including childbirth and related medical conditions), national origin, age, physical and mental disability, marital status, sexual orientation, gender identity, gender expression, genetic information (including characteristics and testing), military and veteran status, and any other characteristic protected by applicable law.
Employment is conditioned upon full vaccination from the COVID-19 virus, including submission of documented proof thereof, as of the start date. Day One Biopharmaceuticals will comply with applicable law regarding the reasonable accommodation of individuals who are not vaccinated because of a disability and/or sincerely held religious belief.
Recruitment & Staffing Agencies: Day One Biopharmaceuticals does not accept unsolicited resumes from any source other than candidates. The submission of unsolicited resumes by recruitment or staffing agencies to Day One Biopharmaceuticals or its employees is strictly prohibited unless contacted directly by Day One Biopharmaceutical's internal HR team. Any resume submitted by an agency in the absence of a signed agreement will automatically become the property of Day One Biopharmaceuticals, and Day One Biopharmaceuticals will not owe any referral or other fees with respect thereto.