Director, Assistant Controller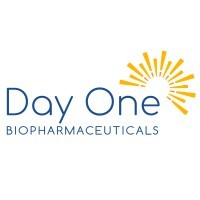 Day One Biopharmaceuticals
Accounting & Finance
Remote · Sterling, VA, USA
Posted on Thursday, May 11, 2023
DIRECTOR, ASSISTANT CONTROLLER
Day One Biopharmaceuticals is an emerging, mission-driven, drug development company intentionally designed to identify, clinical evaluate, and successfully commercialize novel treatments for pediatric oncology patients, and ultimately to expand those benefits to patients of all ages. For more information, please visit our website at
http://www.dayonebio.com
.
POSITION SUMMARY:
As Assistant Controller, you will work closely with the Vice President, Accounting, and be accountable for oversight and management of the day to day operations of the accounting function. This includes management of the accounting team, execution of the monthly close and implementation and maintenance of policies, procedures, systems and internal controls. You will utilize your existing accounting skills and knowledge, learn new skills, and play a key role in guiding the growth of the Accounting department.
This position has the potential to be fully remote. Occasional travel will be required for in person meetings.
ESSENTIAL DUTIES AND RESPONSIBILITIES:
· Supervise and manage the accounting team, supporting their growth and development
· Document, implement and maintain accounting policies and procedures
· Oversee and manage the monthly close process, delivering a complete and accurate trial balance in accordance with US GAAP:
o Maintain close calendar
o Review journal entries
o Ensure completeness and accuracy of accruals
o Review balance sheet reconciliations
o Review flux analysis
o Review regular and off-cycle payroll runs
· Oversight of multi-entity structure, intercompany and consolidations, when implemented
· Support preparation of external financial statements
· Prepare reporting presentations for review with the Finance team and CFO, leading presentation of materials at associated meetings
· Implement and maintain systems (i.e Intacct, FloQast, Gappify) supporting the monthly close process; seek opportunities to further leverage the use of existing systems
· Oversee the Company's SOX environment documenting, implementing and maintaining the internal financial reporting controls, including those at service providers we rely upon (SOC1)
· Manage the day to day engagement with internal and external auditors, acting as the primary point of contact for their requests and procedures
· Support tax requests related to the provision and schedules needed for R&D tax credit
· Identify and implement process improvement opportunities to increase the effectiveness and efficiency of procedures on an ongoing basis; continuous improvement mind-set
· Coordinate and engage with other Finance team members and the Business in support of applicable processes
QUALIFICATIONS
· Bachelor and/or Master's degree in accounting required
· CPA required
· US GAAP and compliance experience required
· Public company, biotech industry experience required
· Minimum 8 years of related experience
· Hands-on experience in managing general ledger related functions, including familiarity with accounting software such as Intacct or similar
· Strong work ethic
· Energy to commit to a fast-paced environment
· Must be detail oriented yet not lost in the details
· Strong analytical skill
· Excellent communication (oral and written) skills
· Self-starter with ability to prioritize workload
· A team player and able to influence, train and mentor staff to achieve objectives
The preceding job description has been designed to indicate the general nature and level of work performed by employees within this classification.
COMPENSATION AND BENEFITS
The salary range for this position is $210,000 - $222,000. Day One Bio considers a range of factors when determining base compensation. These considerations mean actual compensation will vary.
DISCLAIMER
Day One is committed to providing an environment of mutual respect where equal employment opportunities are available to all applicants without regard to race, color, religion, sex, pregnancy (including childbirth and related medical conditions), national origin, age, physical and mental disability, marital status, sexual orientation, gender identity, gender expression, genetic information (including characteristics and testing), military and veteran status, and any other characteristic protected by applicable law.
Employment is conditioned upon full vaccination from the COVID-19 virus, including submission of documented proof thereof, as of the start date. Day One Biopharmaceuticals will comply with applicable law regarding the reasonable accommodation of individuals who are not vaccinated because of a disability and/or sincerely held religious belief.
Recruitment & Staffing Agencies: Day One Biopharmaceuticals does not accept unsolicited resumes from any source other than candidates. The submission of unsolicited resumes by recruitment or staffing agencies to Day One Biopharmaceuticals or its employees is strictly prohibited unless contacted directly by Day One Biopharmaceutical's internal HR team. Any resume submitted by an agency in the absence of a signed agreement will automatically become the property of Day One Biopharmaceuticals, and Day One Biopharmaceuticals will not owe any referral or other fees with respect thereto.