Retail Sales Keyholder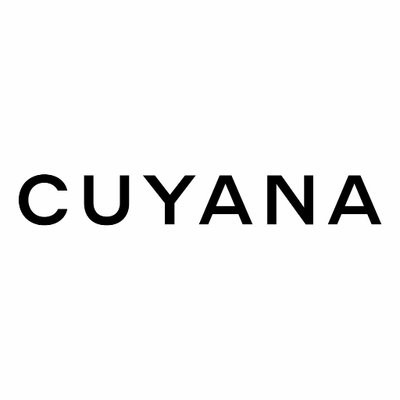 Cuyana
Sales & Business Development
San Francisco, CA, USA
Posted on Tuesday, November 7, 2023
Cuyana is looking for a full-time Retail Sales Floor Lead (Keyholder), for our Fillmore store location.
As a key member to our retail store leadership team, the Sales Floor Lead will maintain personal goals, guide junior team members, create a welcoming retail experience, and ensure consistent day-to-day business operations to help drive the success of the business.
FT Benefits: Medical, dental, vision, life, disability; vacation, sick , and holiday pay; commuter benefit, 401k, bonus, and generous employee discount.
RESPONSIBILITIES*
Sales & Client Generation
Achieve Sales and KPI targets. Take ownership of delivering strong results; focusing on individual and team goals

Foster exceptional in-store experiences by modeling The Cuyana Customer Journey - Retail Experience and providing on-the-floor direction and coaching to associates.
Develop and maintain loyal client relationships through approved outreach methods
Provide customized virtual and in-person styling services through appointments
Proactively reach out to customers about new product launches and brand information
Demonstrate expertise in product and brand knowledge/story
Support the management team in generating new sales opportunities and engaging with clients
People
Supervise sales floor during manager absence, ensuring client engagement, sales achievement, and task completion
Ensure team members are aware of shift goals and support them in achieving them
Assist management team in training new associates on customer service standards, product knowledge, and POS
Demonstrate honest and effective communication while delivering and receiving feedback
Promote a respectful and productive team culture by helping to de-escalate and resolve conflicts when necessary.
Operations
Follow opening/closing procedures and ensure compliance with Cuyana policies.
Manage inventory tasks, including shipping & receiving and product processing
Maintain store appearance and organization
Monitor stock levels, restock products, and ensure visibility on the sales floor. Operate the POS and resolve discrepancies
Delegate tasks to the team and manage sales floor coverage
Give back as part of the Cuyana Community (help teammates during peak season, support retail events, volunteer + community events)
*Responsibilities may change based on business needs
REQUIREMENTS
2+ yrs retail experience, 6+ mos leadership exp in a sales driven environment; Apparel / accessories contemporary brand experience, a must; Luxury/ Clienteling experience a plus

Proven ability to lead a product and customer centric sales environment

A connection to Cuyana's

Fewer, Better

philosophy

Professional attitude, strong work ethic and ownership over role

Team player who thrives in a fast paced environment

Strong leadership, organization, written and verbal communication skills

Capable of handling difficult customer conversations

Technology savvy

Flexible work schedule - weekends, evenings, events, holidays

Able to bend, reach, lift, and move product; Able to carry boxes 25 - 30 lbs
A CONNECTION TO OUR VALUES
We look for mission and values-aligned candidates who respect each other and foster an open and supportive environment. We are a team of highly motivated team players who thrive in fast-paced, nimble environments.
Cultivate Community – you are honest, inclusive and always willing to lend a hand
Create Excellence – you are accountable, decisive and drive for results
Build & Evolve – you are curious, look to push the status quo by bringing new solutions, and seek feedback along the way
Compensation range for this role is $21-23/hr